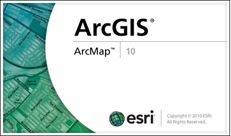 We at Esri have been hard at work for many months to prepare for the ArcGIS 10 release. Today, the day is finally here when we can announce that ArcGIS 10 has been officially released.
For the first time, ArcGIS will be available as a download, which reduces the packaging waste and any delay due to production and shipping. It's part of Esri's effort to be a Greener company, and we hope that many of you will participate in this effort by downloading the software. For those that still require a physical disk, there is a way to request to receive backup media on DVD, but it will take a few more weeks (details for this are in the e-mail you will receive from Customer Service).
In the United States, maintenance contacts will receive information by e-mail on how they can download and authorize ArcGIS 10 for their organization. They may also contact Esri Customer Service for questions about their order at 1-888-377-4575 option 5; outside the United States, customers should contact their local Esri Distributor.
Esri Technical Support has been supporting the ArcGIS 10 Beta/Pre-Release for the last 8 months and is ready to take your calls or technical questions related to the 10 Release. If you run into an issue with the download, installation or use of the product, we are here to help.  Please contact us at 1-888-377-4575 option 2 or submit a request via the online form. Outside the United States, customers should contact their local Esri Distributor.
For more information on ArcGIS 10, see http://www.esri.com/arcgis10.
Press Release:  ArcGIS 10 Transforms the Way People Use GIS.

Mike H., Program Manager
User Advocacy Group, Esri Support Services

 Follow me on Twitter:
http://twitter.com/mikehogan
---