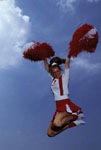 Ever wonder why you get asked what your configuration is every time you call into Esri Support Services (ESS)? There is a method to our madness! Following up on a previous blog (Coming to a Resolution Near You), ESS does care what service pack you are using as well your operating system, database versions, and even if you are operating within a virtualized environment. We are inputting this information into our product drop-downs within each incident, which is then stored in our call tracking system. While we do have a record of what you last called in about, it is often the case that you may be a different contact, have recently upgraded/applied a service pack/patch, or may even be working on a different system than was previously being used when we last worked with you. Getting this out of the way initially might save you some serious time in troubleshooting your issue, as versions, service packs, and even bit versions can determine if you are encountering a known issue or bug.
It is also still important for us to get your configuration regardless of the type of issue you are seeking assistance on, as the configuration may come into play down the road. If you are just calling in about a general question, the functionality or behavior of what you are seeking help on may change between versions, so this is still important to document and have a clear understanding of.
The Product drop-down section is kept within each incident:


Feel free to let us know if you still have the same configuration as the last time you called in. Also, another helpful step when logging Web/email incidents is to copy/paste this information into a document and keep it handy to include in your requests. To take this even further, you can use the new webform and save your profile information under system configurations within your requests. More on this functionality within the webform can be found here in a previous blog post.
Keep your questions and issues coming and your configuration handy!
- Melissa J., Geodata Group Lead, Esri Support Services
---