Getting Started with Esri Community

Welcome to Esri Community!
Learn about the features and layout of the new community in our video.


Closed captioning and playback speed options are available.

This video covers:
Signing In
Navigation
Top Collaborators
Connecting with other Users
Profile Page
Finding Places (Product Example)
How to search within a place
How to ask a question
Accepted Solutions
Community Help
ArcGIS Ideas
Community Resources (formerly Community Basics)

Community Tips: If you see this icon on a page, a guided walk-through is available to help you.


Sign In to Create Your Free Account
Create your Esri Community account by signing in with your ArcGIS account. Join our mailing list when you create your profile to receive tips and helpful information.


What can I do in Esri Community?

Build Your Network and Knowledge
In Esri Community, you can find solutions, share ideas, connect with other ArcGIS users, and collaborate with other community members. Learn more about Esri Community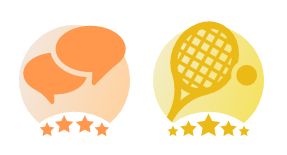 Badges
Gain recognition as a Top Collaborator or MVP
Esri Community members who provide Accepted Solutions or actively contribute to the community by sharing their best practices, tips, and workflows can be a rewarding experience! Not only will you earn higher ranks and badges, you can also be recognized as a top collaborator or be nominated as an MVP. Learn more about our community contest.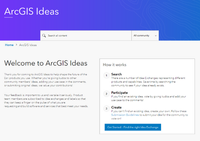 ArcGIS IdeasContribute to Innovation at Esri
Visit ArcGIS Ideas to learn more about how you can submit enhancement ideas for Esri products. Browse current ideas that are submitted from users like you to vote, comment, and share your own use case for the idea or create your own. Learn more about ArcGIS Ideas

Community Feedback & Community Ideas
If you discover any issues while using the community, please comment about your experience in our Community Feedback section. If you have ideas on how we can improve the community, please share those in our Community Ideas exchange.
For information on What's New with Esri Community, follow our Community Blog.


What do I do next?
If it's been a while since you last logged in and you want to understand some of the platform changes, see these documents for more information (Platform updated Nov. 2020):