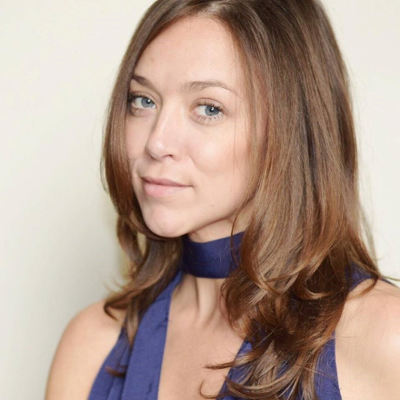 by
Katie_Decker

Esri Contributor
Mark as New

Mark as Read

Bookmark

Subscribe

Email to a Friend
Esri Startup Program Onboarding & Orientation Blog Series:
Carefully read through this Esri Startup Program blog series to help you succeed. The focus audience for this blog is primarily accepted and actively enrolled Esri Startup Partners but we encourage prospective applicants to review the content prior to applying. The series covers a high-level orientation and guides to get started on the following topics:
For a bit of background on Esri and the Startup Program, continue reading to learn more.
Who is Esri?
Esri is the market leader in geospatial mapping technology and is used by more than 350,000 organizations worldwide. Our platform delivers location-based solutions for the cloud, mobile, desktop, and server. Learn more about our products, esri.com/software/arcgis and developer resources, developers.arcgis.com.
Established: 1969

HQ: Redlands, CA, USA

Revenues: $1+ bn

Employees: 3,500+

Offices: 10 regional offices in the USA

Distributors: 80+ outside the USA

Partners: 2,500+ across the world
An exclusive global program that helps software or content startups succeed by giving them complimentary up-to three-year access to ArcGIS online services, software development tools, training, technical support to help entrepreneurs starting technology product businesses with a mapping and location component.
Upon completion of an Esri-integrated minimum viable product (MVP) we do offer a variety of co-marketing and sales enablement efforts. Unfortunately, we do not support co-development, we would look to your company to lead development, go-to-market, and maintain your solution, either on your own or via consultancy support.
Program Qualifications:
Esri reserves exclusive rights for determining eligibility. At a minimum, your startup must
Primary business-building software products or content, not offering consulting services.

(Companies must be engaged in the development of a software-based product that will form a core piece of current or intended business.)

Be founded less than three years from the date of application.
Generate less than $1 million in annual revenue at the time of program entry.
Aligned to Esri's strategic goals for the program.
How do you select members? What are the expectations of accepted startups?
The program selects technology-focused startups based on their ability to articulate their product idea and product-market fit. Beyond the minimum qualifications, we're seeking startups who will grow into the next generation of Esri partners. In order to further qualify for the program, we expect startups to be committed to developing and providing a solution, technically aligned to ArcGIS, where real business value is delivered to markets.
This means you demonstrate and support the following throughout our partnership:
Deliver immediate value by configuring first, and customizing second

Esri basemaps

included on presentation layers

Solutions developed on the most current version of

ArcGIS

Create and register web maps, apps, and content

Use ArcGIS as the system of record to store & maintain geographic information

Integrations with Esri user's ArcGIS systems

Leverage unique

ArcGIS identities

(named user model) for everyone accessing the platform

Ensure customer success by providing initial and ongoing guidance, long-term support, and returns on their technology investments

Commitment to support the GIS community
When you apply, consider,
How is your solution going to drive adoption of the ArcGIS platform?

How can Esri help you drive greater adoption of your solution?
To apply, visit, esri.com/startups.
About the Program:
Founded by Esri in 2012 to offer tools and support to help startups succeed.

No cost, up-to three year program provides online services, software, support, and training to help jumpstart product development.

Hundreds of startups from across the globe are enrolled in the program.

Access to Esri's global community of over 350,000 clients, 3,500+ Esri employees, selling into 100+ countries serving customers across all 7 continents.

Members join as a Startup Partner in the Esri Partner Network (EPN), a network of more than 2,500+ partners worldwide.

Includes opportunities for co-marketing and networking with industry experts.
Meet the Esri Startup Program Team:
We're an agile team with a virtual team that spans the globe. We work to help incubate the new wave of entrepreneurs working with Esri and the ArcGIS platform. You can always reach our team by emailing, startups@esri.com.
Why does Esri have the Program?
Esri is committed to equipping startups with the necessary GIS technology to realize their product and business development goals on their own terms and in the shortest amount of time. Through the Startup Program, Esri's goals are to:
Help innovative software companies gain valuable experience and expertise in Esri technologies, with no upfront costs.

Stimulate solutions for web, mobile, or desktop and promote innovation and interoperability.

Support the broadest possible startup audience in a way that complements their values and the organizations that support them.

Help startups establish connections with Esri's global customer base, thriving partner network, and enable co-marketing opportunities.
We help startups go-to-market in every country and every sector around the world. Learn more about the different markets work with Esri Industries
How can I Engage with the Esri Startup Community?
1 Comment
You must be a registered user to add a comment. If you've already registered, sign in. Otherwise, register and sign in.