New Contributor II
Mark as New

Bookmark

Subscribe

Mute

Email to a Friend
I looking for a solution to quickly sample points (trees) using a Samsung tablet plus external GNSS Sensor. I am looking at mapping about 1000 trees per day, so speed is of the essence. Survey123 seems to be too slow for my sampling intensity.
I need to be able to assign tree species names to individual point feature, and have the option of taking a photo if the tree species is unknown. I also need to see my current location on a self-created high-resolution orthophoto as background.
My first problem is that I am unsure how to get my orthophotos as background images on my tablet. These raster images will be generated in the field. Note that I will have very poor internet connection. So, ideally, I would simply copy this raster from my laptop to my tablet/smartphone. Uploading a 500 MB map package to ArcGIS Online is simply not feasible.
The second problem is the large number of potential species. I have some 90 species from 34 families. Some 90 small buttons on a single QuickCapture screen does not seem very practical.
Is it possible to set up rules in QuickCapture, so that I could, for example, first chose the family, then the genus, and then species name? Is there a way to import my species list?

I am sure that a simple solution exists - I just cannot find it. Any advice would be highly appreciated.
1 Solution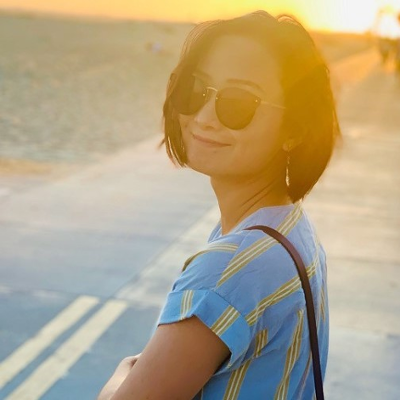 by
XiaoxuLi

Esri Contributor
Mark as New

Bookmark

Subscribe

Mute

Email to a Friend
Hi Jesse, here are some ideas:
The Known species button. Create a data field with coded value domain (a list of valid species) and configure a button user input on this field for the button. You may want to create several of these buttons for known species, and group or categorize them by their family.
You'll also need a Other species button for

the tree species that are unknown, and also set it with a button user input to take notes.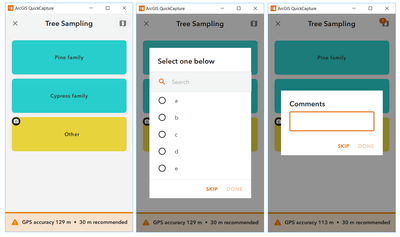 QuickCapture supports offline maps including tile package, vector tile package, and mobile map package, they can be created from ArcGIS Pro. In the standard workflow, you'll need to upload the package as an AGOL item, then set it as QuickCapture project map. Adding the package as an item is good for distribution purposes if several field workers were to sign in to QuickCapture and work on the same project collaboratively. Unfortunately, QuickCapture currently doesn't support adding a map/package from local files on the device.
6 Replies