New Contributor II
Mark as New

Bookmark

Subscribe

Mute
I recently update ArcGIS Pro (to 2.9) and proceeded to conduct usual analysis of updating client's dashboards which I have been doing for months by overwriting feature layers. For the very first time, i received the error message: "Allow assignment of unique numeric IDs for sharing web layers". I checked the settings and proceeded. But upon inspecting my webmap, the layer had disappeared on the webmap and dashboard functionality completely corrupted (says "not fully configured").
How on earth do I fix such a massive problem? or at least restore my webmaps and dashboards to function as the client wants to use the items? It took me a long time to configure all items on the dashboards with graphs, lists, filters and linked actions and don't want to have to always recreate this.
Another issue I noticed is that that layer no longer even appears in my initially created folder on portal. its as if it was deleted.
I did just that and the settings mess up up tens of dashboards relying on this layer! how does one fix this?
1 Solution
New Contributor II
Mark as New

Bookmark

Subscribe

Mute
Thank you @Stefan_Thorn and @JonahLay for assisting and your insight.It pointed me to the right workaround.
I had to fix the broken links and the going forward I made sure the following two settings/check boxes are unchecked every time before I overwrite my layers.
1. "Allow assignment of unique IDs for sharing web layers" under Map Properties. SO far I hav noticed that I only had to uncheck this ones and settings are saved on my future ArcGISPro instances, but the main other culprit that needs to be check always is the following
2. "Ensure map is set to allow assignment of unique IDs" - N.B to note that this found from a different location as show in image B below. In this image I sow steps I follow every time I want to overwrite a layer.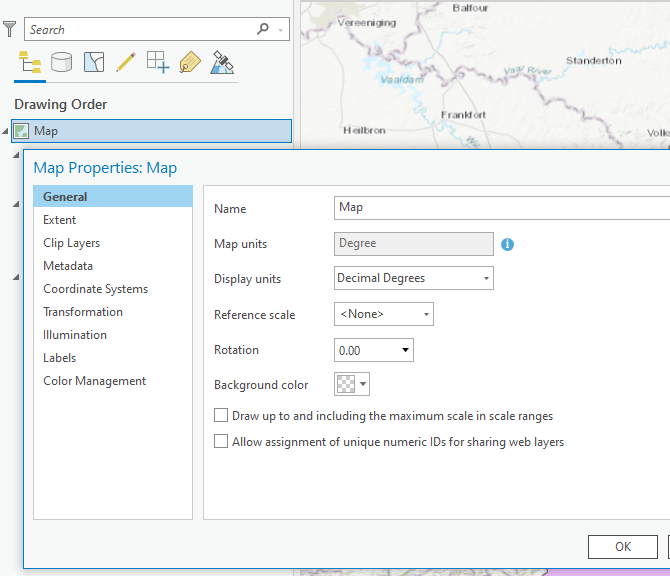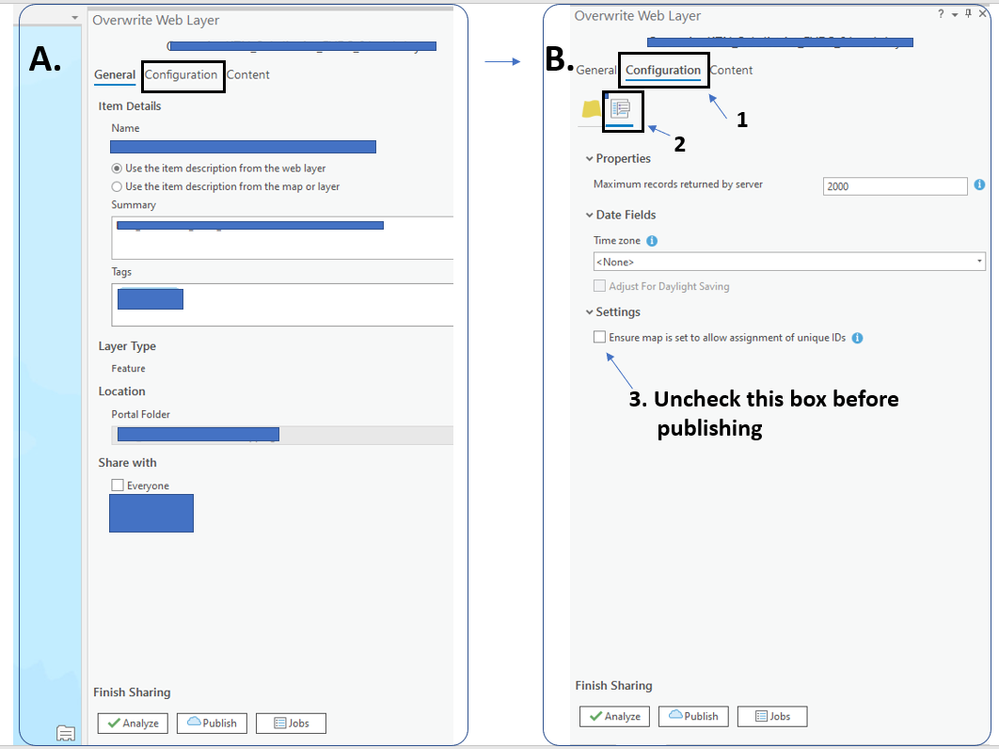 4 Replies