by
JosephKerski
Esri Frequent Contributor
Mark as New

Mark as Read

Bookmark

Subscribe

Email to a Friend
My colleague David Neils is one of my favorite mentors. David runs the
International Telementor Program
and is very active in connecting students and faculty at all levels with industry professionals for the goal of fostering workforce skills development. He is also one of the greatest
wildlife photographers
and advocates for outdoor education that I've ever known.
He recently summarized some of the gems he is regularly sharing in his presentations and workshops, and graciously agreed to allow me to post this for the greater community:
1. Follow up quickly and professionally on all communication with industry professionals. Dead air is common today from students. Avoid it like the plague.
2. Look for ways to make a difference RIGHT NOW for these professionals and others who you connect with. Learn more about the industry WHILE MAKING A DIFFERENCE.
3. Be sure you set the bar at or above industry expectations for all of your student work and work outside of school. Don't let your instructors set the bar of quality any more. They won't set it high enough for you to be competitive. Grade inflation is rampant. Don't be a casualty. Have all of your work reviewed by industry. You'll find you are capable of producing stellar work and it will open up doors.
4. Make sure your education plan ALWAYS supersedes the institutional requirements of any institution you're at. Your institution is simply a catalyst for you to blow the doors off with your interests, natural abilities, and energy. To be successful you must view your school as just one small part of your education experience, goals, and objectives.
5. Pay it forward. Help fellow students learn the ropes. Reach back into a local high school or middle school and share with students the powerful journey you're on. Few things in life will produce more
joy.
6. Develop win-win relationships with successful alumni from the program you're currently in. Dig in and learn all you can about these alumni before you connect. Determine why they've been successful. Figure out what keeps them up at night professionally, and figure out a way to help solve their challenges. Nothing opens up doors faster, nothing. Only one out of a million college students thinks this way. You'll definitely stand out.
7. When you connect with a successful professional, use this approach:
1. Be humble, transparent, appreciative and professional in all of your communication.
2. Let the professional know you still have a lot to learn but while you're learning you want to help.
3. Identify an area of mutual interest (you've done your homework) that you'd like to tackle and note the time frame, etc.
4. Be clear regarding what you're asking of the professional and the time frame involved.
5. Note how you're going to wrap things up and share the results.
6. Thank the professional in a heartfelt, professional way. (Handwritten thank you cards have the greatest impact).
Note from Joseph Kerski: What are you reactions to the above? I look forward to hearing your comments below.
-------------------------------
Ways to contact David:
www.telementor.org
www.linkedin.com/in/davidbneils
www.offthepavement.org
Want to be a mentor in the fields of STEM, geography, and GIS? Or find a mentor for your school or program? One way to do so is via the
GeoMentor program.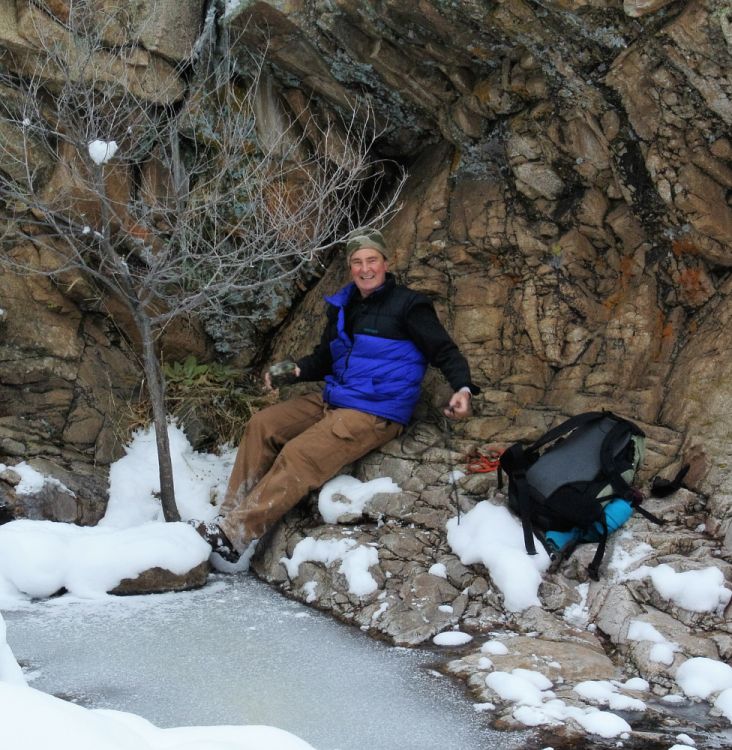 David Neils setting up one of his wildlife webcams in Colorado.
You must be a registered user to add a comment. If you've already registered, sign in. Otherwise, register and sign in.