by
JosephKerski

Esri Frequent Contributor
Mark as New

Mark as Read

Bookmark

Subscribe

Email to a Friend
Coordinated by Esri's international distributors and Esri's international and education teams, the Esri Young Scholars Award program was launched in 2012. Winners are honored each year at the Esri User Conference. The program recognizes the exemplary work of current undergraduate and graduate students majoring in geospatial science disciplines at international universities. Winning entries are selected by a university panel formed by Esri's distributor in the recipient's respective country. Award winners typically travel to San Diego to present their work and join 20,000 GIS professionals in a week-long program of presentations, workshops, and social events, This year, the students will be recognized virtually before over 50,000 conference attendees. This year, 29 Young Scholars were awarded from 6 continents. These scholars tackled problems ranging from development, walkability, wildfires, greenspace planning, education, floods, health, and many more. To accomplish their work, they performed some deeply insightful spatial analysis using Esri GIS software, incorporating existing data sets along with their own generated data, created web mapping applications, and conducted a wide range of field and office work. The scholars honed their communication skills by creating graphs, charts, maps, story maps, and posters, many of which are visible in the slideshow below and in the story map (https://storymaps.arcgis.com/stories/ecce5ae18edc42c99760c10b23d429fc).
See for yourself! Use this story map that features the work that these fine Young Scholars have done that my colleagues here at Esri and I created.
Study the Young Scholar's posters and storymaps and explore the methods, data, and tools that they used.
Show your students, colleagues, and others how GIS helps make wise decisions and build a better world.
Use the story map to get a sense for the diversity of scales, themes, and problems that can be addressed with GIS.
Use the story map as an idea of one of the story map templates (a slideshow) that you could use to highlight students, or issues, or your own work.
Think of the Young Scholar program and be inspired that the future of GIS is in good hands!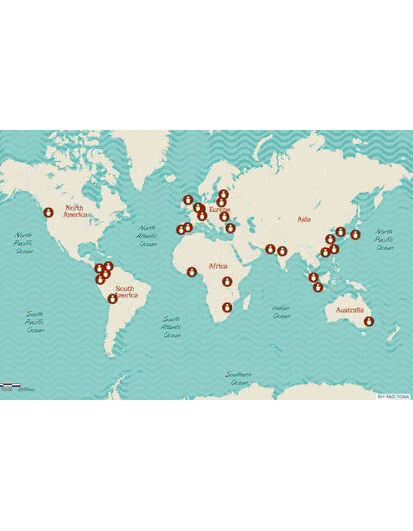 Selection of 2021 Esri Young Scholars and their work. For more detail, see this story map.
You must be a registered user to add a comment. If you've already registered, sign in. Otherwise, register and sign in.