by
JosephKerski

Esri Notable Contributor
Mark as New

Mark as Read

Bookmark

Subscribe
I recently created a mobile field data collection activity (available here on https://esri.box.com/v/survey123-jkerski-activity) for educators at a hands-on workshop I gave at a conference, and wanted to share it with the wider community. The activity focuses on the Survey123 tools and app. These are incredibly useful for educational purposes and far beyond--in natural resources, transportation, public safety, and in many more fields. Indeed, many educators at the university, secondary, and even primary levels are using these tools to collect data on tree species, pedestrian counts, water quality, weather, noise, historical buildings, and much more in their own communities or on distant field trips. These students gain skills in field data collection, citizen science, data assessment, mapping, and spatial analysis, and become connected with their own community and their role in the community in the process. The activity begins by asking participants to add data to an editable feature service that I created with Survey123 on tree species, tree condition, and tree height. After examining the dashboard metrics and map, the next activity involves having participants create their own Survey123 using the web tools. The activity then asks participants to use Survey123 to collect data in the field.
The form and map for this activity are open for your use in your own classrooms, so feel free to use this activity to begin your map-enabled field data collection, or to enhance what you already know about these tools.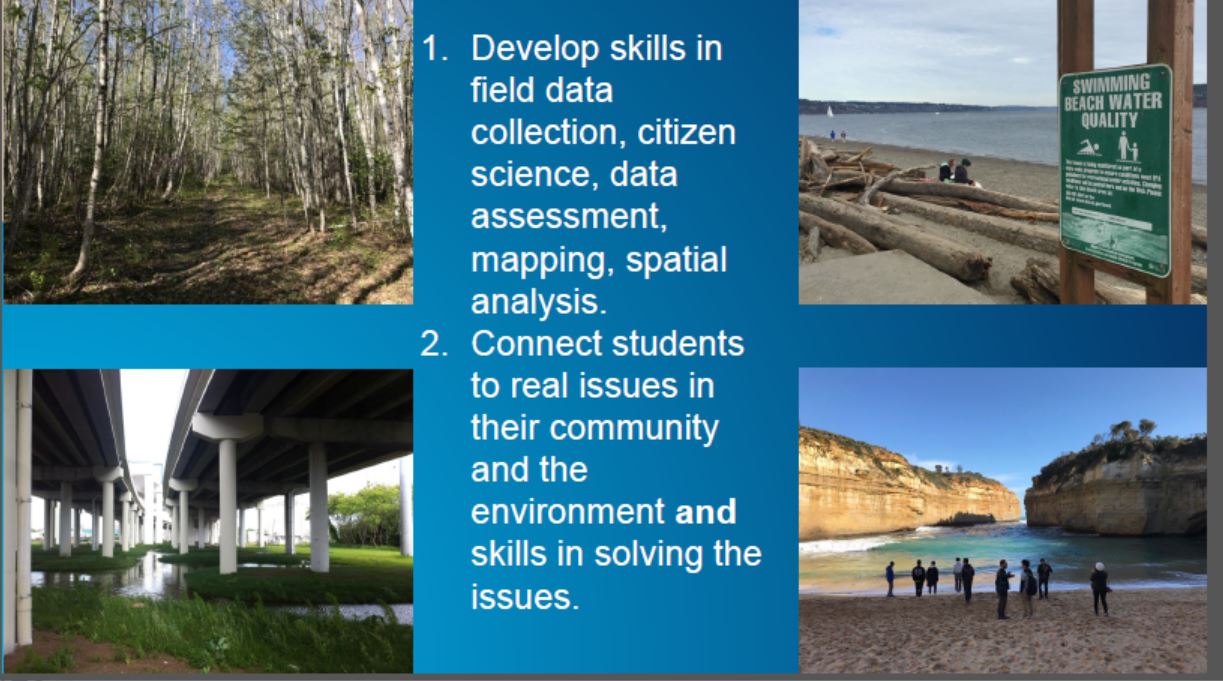 A few reasons why map-enabled fieldwork is important in education. This slide is a part of the Survey123 activity I developed and describe in this GeoNet essay.
You must be a registered user to add a comment. If you've already registered, sign in. Otherwise, register and sign in.