by
BrianBaldwin

Esri Regular Contributor
Mark as New

Mark as Read

Bookmark

Subscribe
ArcGIS Pro just received an update on Friday of last week (5/14) and there are some great new features for educators and students to be aware of. The general theme is better performance and enhanced productivity. For the full list of updates, please refer to these resources:
For me, there are a couple specific updates that are really exciting and I've decided to pull out a 'Top 4 Updates' to highlight a few.
Search Pane
While it might not seem like the most exciting enhancement, from a workflow or student perspective, the new 'search pane' located at the top of the ArcGIS Pro UI will help users a lot.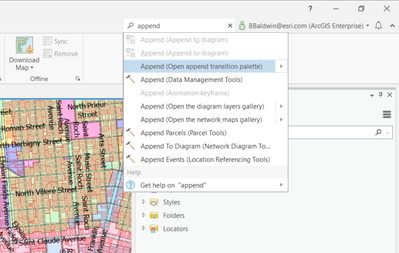 Right at the top of the UI!
I've always used the search tool in the Geoprocessing toolbox, but you now have that same functionality, at a more macro scale, for everything within ArcGIS Pro.
File Explorer
Another enhancement that might not scream 'exciting' for users, is the fact that ArcGIS Pro now utilizes all of your File Explorer folder views/favorites. I regularly download content onto my desktop for ad-hoc usage or have content in my standard folder structure that was prior to, difficult to navigate to.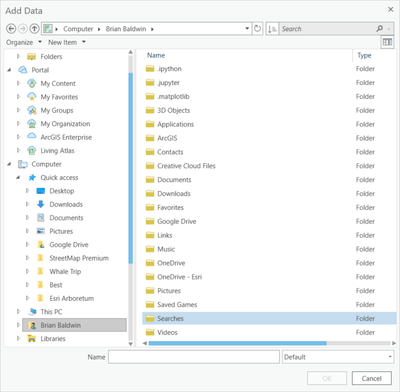 Downloads, Desktop, Documents... yay!
Data Engineering View
This update is a great enhancement for 'data scientist' users, or anyone who wants to have a better view of the distribution, summary statistics, median, kurtosis, etc. for their data. Rather than running the summary statistics tool, going to the CSV, and then looking at the outputs disconnected from the map, this view ties it all together. There are also tools that allow users to manage and clean up their data based on the outliers, null values, etc.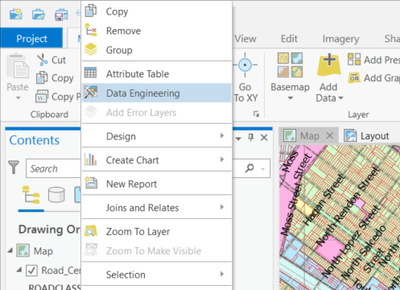 If you right click on the feature layer in the contents pane, there is a new 'Data Engineering' option under Attribute Table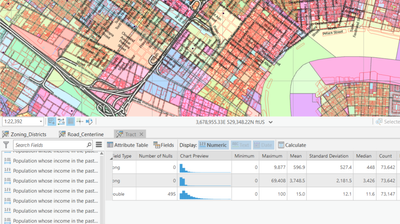 Look at the skewness on that distribution!
I ran this quick sample on the Living Atlas American Community Survey (ACS) data. Very quickly, I had a spatial view of poverty, but could also interrogate the statistics of the sample set as well.
Copy Python Code
As workflow automation grows in popularity, it only makes sense to make it easier for users to move from a UI based tool to direct python coding. If you are using ArcGIS Notebooks, students and staff can certainly work their way through the documentation to figure out the syntax of a tool, or they can simply fill out their parameters in the geoprocessing UI and then copy the syntax directly (without running the tool first). This provides a great way to learn the tools, learn python, and start automating your work.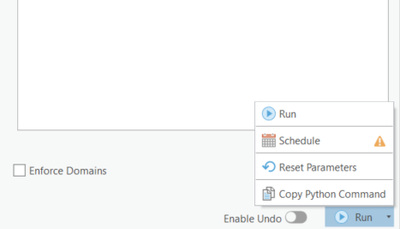 Don't need to run the tool first anymore... nice!
4 Comments
You must be a registered user to add a comment. If you've already registered, sign in. Otherwise, register and sign in.