by
JosephKerski

Esri Notable Contributor
Mark as New

Mark as Read

Bookmark

Subscribe
Mapping field data can serve as project-based learning environments that promote
environmental, social, and technological fluency
, as I wrote about in
Earthzine,
and as others
such as Richard Louv
have written about much more eloquently than I. What are seven easy ways in which you can map field-collected data? I have recorded a three-part video series (
Part 1
,
Part 2
, and
Part 3
) wherein I describe all seven ways.
These ways include (1) via files and spreadsheets that are stored locally on your computer, (2) via files and spreadsheets that are stored online, (3) via shared web forms, (4) via smartphone apps, including the
Collector for ArcGIS app
, (5) via editing of ArcGIS Online map notes, (6) via uploading of your geospatial data to ArcGIS Online, and (7) via editable feature services. which enables true citizen science mapping in the sense that you can "crowdsource your fieldwork" as my
colleague Charlie Fitzpatrick has written about
.
As I hope these videos demonstrate, it is very easy not only to bring in your field-collected data into ArcGIS Online, but to map and analyze it there. But I can't give all of the details away: Watch the videos to find out!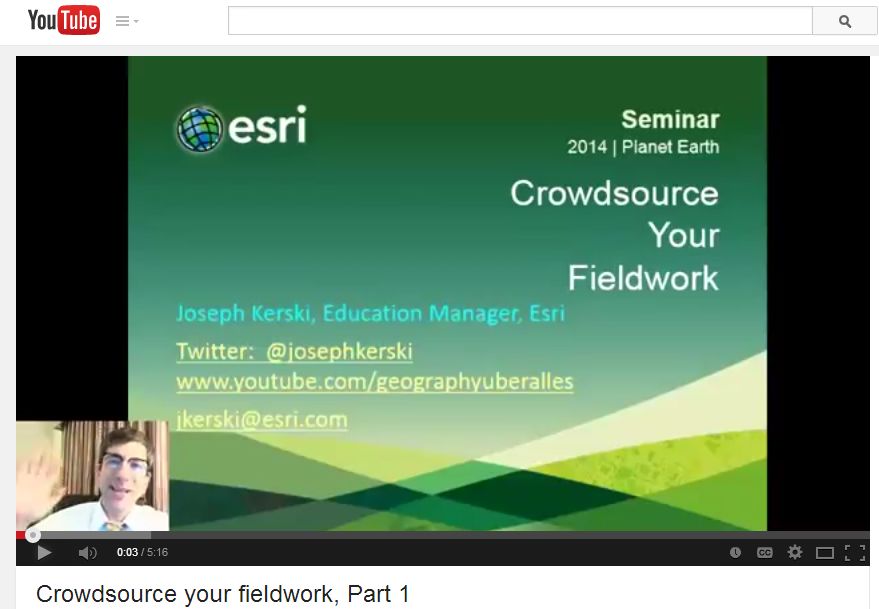 Seven Ways to Map Your Field Data, including Crowdsourcing Your Fieldwork.
You must be a registered user to add a comment. If you've already registered, sign in. Otherwise, register and sign in.