New Contributor II
Mark as New

Bookmark

Subscribe

Mute
Можно ли использовать сервиса Utility Network из другого клиента (Например из web-а(JS), не из ArcgisPro)? И если arcgis server и arcgis portal разинтегрированы, можно ли utility network использовать полноценно из web как из ArcgisPro? И еще как создавать связи (простронственные, ассосации(junction-junction) и т.д.) не из Arcgis Pro. Можете помочь?!
1 Solution

Not applicable
Mark as New

Bookmark

Subscribe

Mute
Hi Yuriy Lug,
Fortunately, Google's online translator helps me to understand your Utility Network question asked in Russian language which is -
"
Can I use the Utility Network service from another client (For example, from the web (JS), not from ArcgisPro)? And if arcgis server and arcgis portal are not integrated, is it possible to use the utility network fully from the web as from ArcgisPro? And also how to create connections (spatial, junction-junction, etc.) not from Arcgis Pro. Can you help?!
"
The answer is yes you can!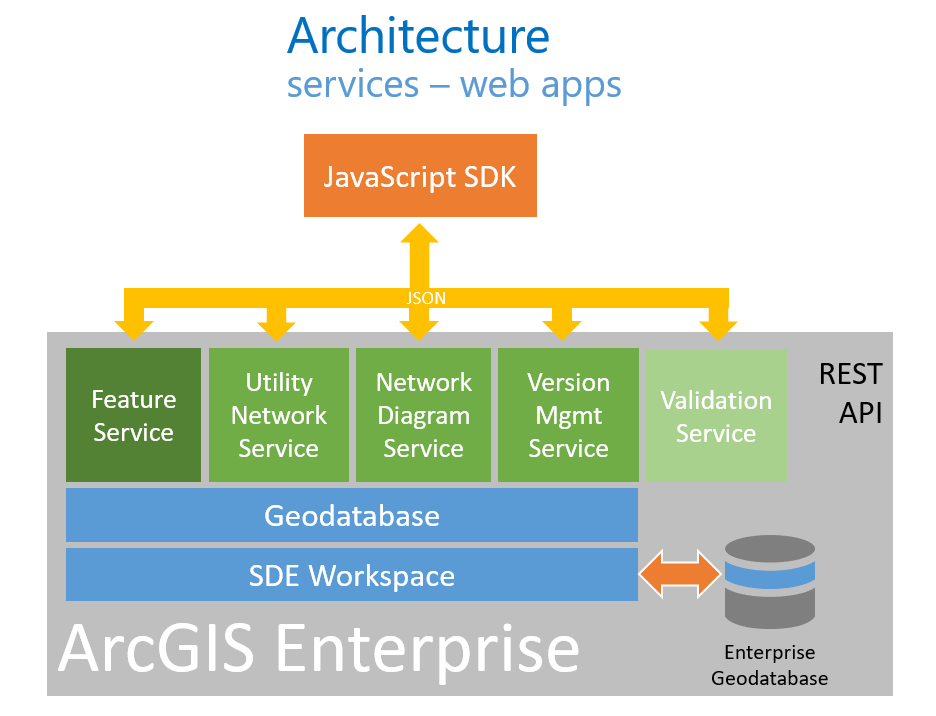 The following points need to be noted when you are trying to use or build your custom applications other than ArcGIS Pro client :
This capability is available within Esri Utility Network

via the rest endpoints of feature service published.

https://developers.arcgis.com/rest/services-reference/utility-network-service.htm

Esri is providing such capabilities through ArcGIS JavaScript SDK to the developers.

You can create your own widgets or web tools using the ArcGIS JavaScript SDK
Hope this will help you.
Good luck!
Manoj
10 Replies