New Contributor
Mark as New

Bookmark

Subscribe

Mute

Email to a Friend
Hi guys,
I really love the ARCGis components and would like to integrate custom reference layers in Power BI.
1) I created an organizational account on ARCGis online for Uni-Select. I was able to create these 2 maps without any problems: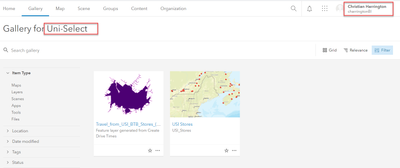 I have shared them the same way.
2) Then in power BI, I am using PBI march 2021 version (most recent at this moment). I am using this version of the visual: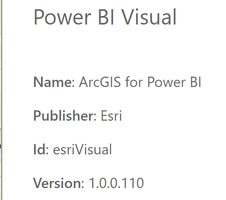 3) I am able to add map 1 (Travel from USI BTB Store) as a reference layer. It displays instantly.
But the other map, which simply contains approx 60 points of data for our stores, seems to take forever to show...in fact it never ends: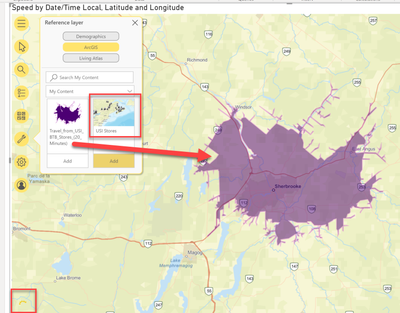 In my screenshot the map 1 is in purple and shows correctly. The map 2 when I click on Add, the spinner start (bottom left) and stays there forever...
This drives me crazy...how to undestands this I don't know. I looked on BI cummunity, esri forums, etc. some say that past (2019) version were slow, but no one mentions that is shows nothing.
My 2 maps are public in case you want to look at them.
I guess I'll try to create some more maps to troubleshoot but it's painful. Thinking about using other maps products. We need to add custom layers in Power BI on top of our GPS data.
Any advice would be appreciated 🙂
Thanks and have a good day,
Christian Harrington
514-831-3734
1 Reply

by
JonEmch

Esri Regular Contributor
Mark as New

Bookmark

Subscribe

Mute

Email to a Friend
Hey there Christian,
I haven't seen this behavior on my end when testing, but here are some things you can try:
Could you republish the layers you are trying to use as a new hosted feature layer?
Could you try using these reference layer in a new PowerBI doc?
If you are able, could you share your PBIX so that I can test this out on my end? Thanks!
Keep on keeping on!