Occasional Contributor
Mark as New

Bookmark

Subscribe

Mute
Hi Guys,
I'm seeing an issue in HDD space with a 10.6.1 HA enterprise environment in which daily around ~15Gb worth of the primary portals db folder gets backed up every 6 minutes to the local portal drive on each server.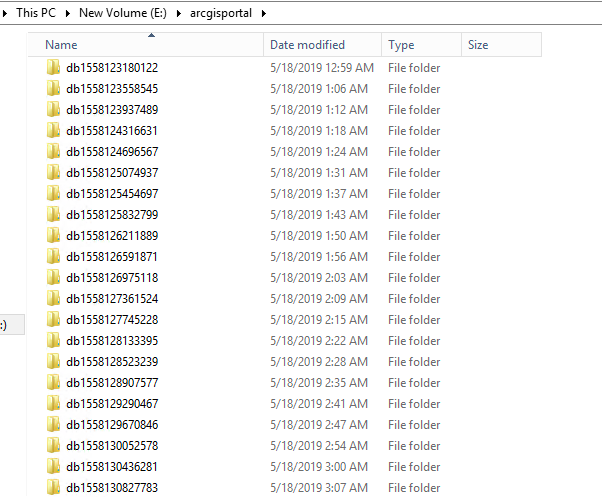 It seems that the pg_basebackup.exe is creating a backup of the primary portal on each of the machines rather quickly, and once full, the portal grinds to a halt and both of the portals are no longer contactable (even the portal with available hard drive space does not appear operational)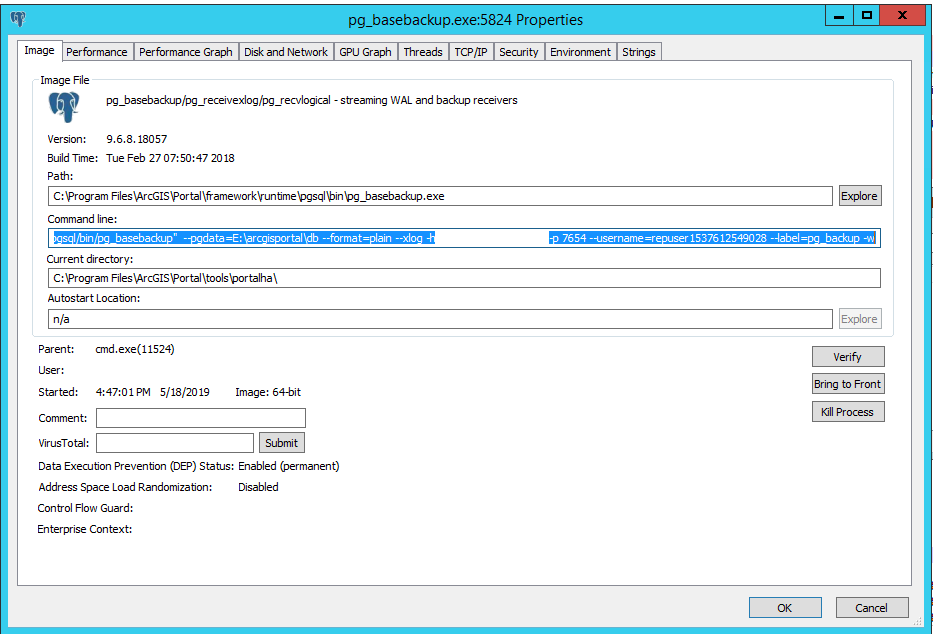 It does seem to have started following running the webgisdr utility, which does seem to clean out the backup WAL archive folder, but not the databases created as above.
I have set the webgisdr to run a full backup once a week, thought unfortunately the drives are filling quite rapidly at ~15Gb a day. I don't want to play around with the postgresql configuration manually if I'm missing something simple!
Thanks,
Dean
1 Solution

New Contributor III
Mark as New

Bookmark

Subscribe

Mute
Hi Dean,
I had seen the similar issue with Highlay available installation (10.6.1). In my case, I had an error in portal :
Creation of recovery.conf file
Erreur du plugin HA. java.lang.Exception: Failed to start the database server. The startup timed out. Please check the log file at \\wsvsgisfile\ArcGISESRI\logs\\database\pgsql.log
With my furrther investigations I got solved my problem. Infact during the configuration, client asked me to move all log files towards a file share. I completely missed the point that the log file must be a local path and not the network path.
As you know that there are two types of log in portal for arcgis :
Portal log
Database log
While moving the log towards network share, I had 2 folders for my portal log in the directory which was named after the machine name. On the other had, I only had the log of one Database primary one. The secondary database was unable to start properly. So this was resulting in continous synchronisation of db folders, which were staurating my disk.
Once I move them to local paths and restarted my portals. Everything came in order.
Ayyaz
11 Replies