Mark as New

Mark as Read

Bookmark

Subscribe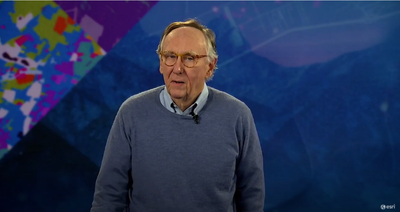 Jack wasted no time welcoming attendees from more than 130 countries to the 2021 Esri User Conference, starting a riveting 4-hour plenary filled with exciting capabilities and a call to action for GIS professionals to create a sustainable future.
He provided viewers with the purpose of the conference, which is to help you in your career, to share Esri's latest technology, and to provide a space for you to share the work you're doing in the world every day.
:busts_in_silhouette: Connect with other professionals like you to share your expertise right here in Esri Community. Learn More
Your Work
More than 1,000 submissions were sent to Esri's Call for Images to showcase in the Plenary. Jack took some time to highlight selected maps from several sectors and mapping focuses.

ArcGIS users are using maps to tell stories, optimize efficiency, and make business decisions, using advanced GIS technology. Jack's personal picks were in the Cartography category, where he talked about projects from the Warming of the Arctic from Woodwell Climate Research Center, the Hiking Map Atlas from Salzkammergut, Austria, and a Zoning map from InterDev in North Carolina that used a new ArcGIS Pro color blind palette feature.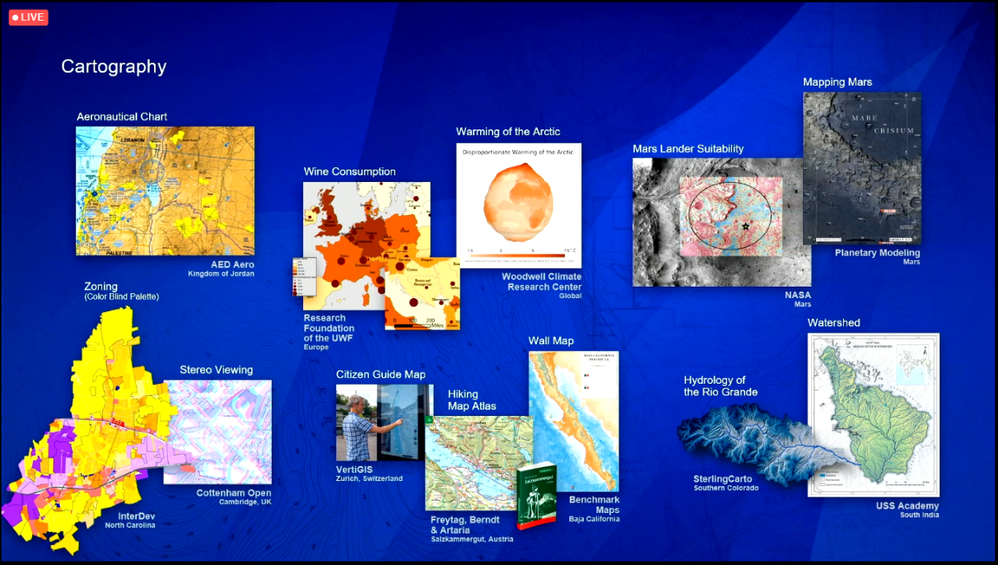 Awards
Jack transitions from reviewing the community's work to awarding outstanding work from the GIS community.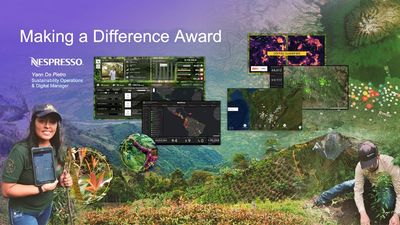 The Making A Difference Award recognizes organizations and individuals who have used GIS to create a positive impact on society. This year's recipient is Yann De Pietro, Sustainability Operations and Digital Manager of Nespresso. Pietro uses GIS to help inform, strategize, and train farmers in sustainability with their cultivation practices. Learn more about the impact in the video.
Enterprise GIS Award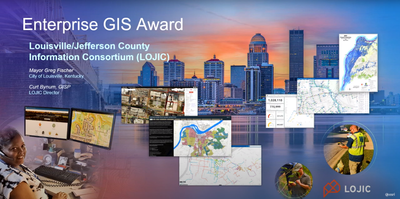 The Enterprise GIS Award recognizes organizations that have seen increased efficiency, collaboration, transparency, and stakeholder engagement. This year's recipient was Louisville/Jefferson County Information Consortium (LOJIC). Mayor Greg Fischer, City of Louisville, Kentucky, and Curt Bynum, GISP, LOJIC Director, accepted the award for the organization.
President's Award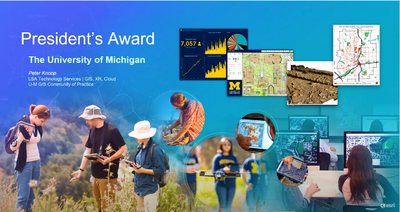 Esri Community member @PeterKnoop of The University of Michigan is the recipient of the President's Award. Jack recognized Peter for his leadership in GIS implementation at the university and the impact it has made with students and faculty across units.

Connect with Peter Knoop to follow his latest activity in the Education place.

Watch this Plenary Segment

​​​​​​​GIS – Creating a Sustainable Future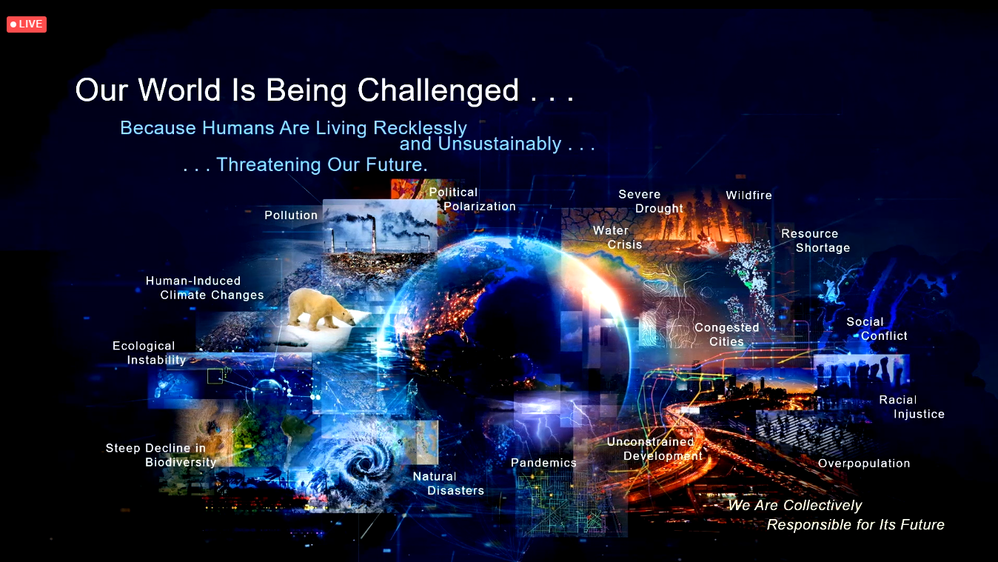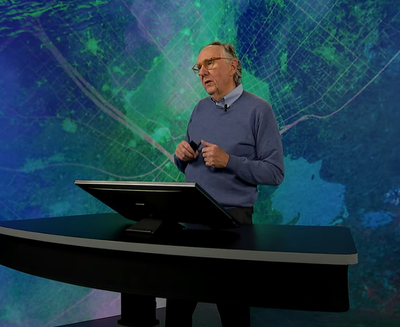 Over the past few years, Jack has always addressed the need for the GIS community to be more mindful of the impact that we make on the planet by bringing awareness to the world's changing conditions. This year, urgency is centered in the message to encourage GIS professionals to leverage their skills collaboratively to shift our future towards sustainability.
"We collectively [as humans and GIS professionals]…are responsible for the future," Jack said. "It will require that we dramatically change our priorities."
Enabling The Geographic Approach
Through GIS, we can see the world as one ecosystem that interconnects our social, economic, and environmental factors to enable a geographic approach for addressing our challenges. Jack describes the geographic approach as "a way of thinking and problem solving that integrates geographic science and information into how we understand and manage our planet."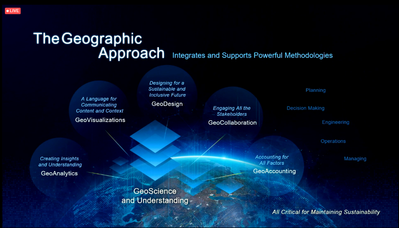 These collective methodologies of geoanalytics, geovisualizations, geodesign, geocollaboration, and geoaccounting are integrated and supported within the geographic approach. While GIS professionals and advancing technology are already putting this in action, we need to increase the scale "exponentially." Watch the full segment below to learn more about how you, your organization, and GIS technology can act with urgency to create a sustainable future.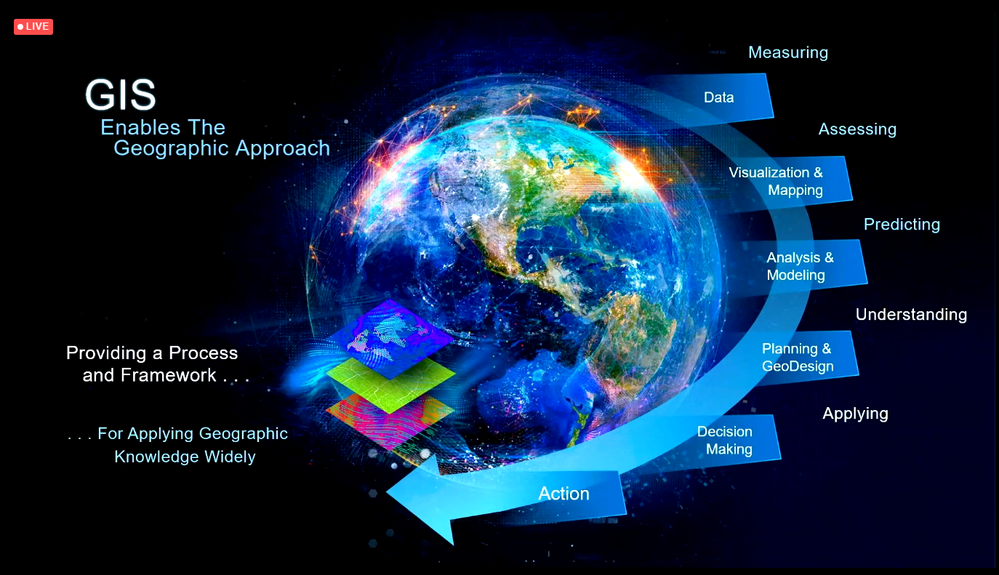 Watch this Plenary Segment


Conclusion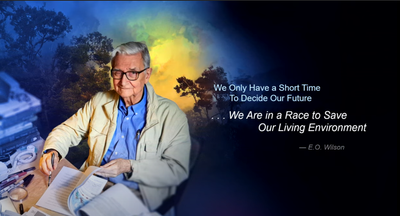 Jack closed the plenary talking about how Esri can help you and your organization with our professional development resources, training programs, and partner network. You can also learn more about how we're partnering with National Geographic to bring GIS to classrooms and how our other education programs are working to teach geoliteracy to students.
For you, the GIS professional, he urged a few takeaways:
"Share your work within your profession and beyond" – Illuminate the ways GIS plays a role in transforming your work and outcomes, not only with your industry but within your communities and networks.
"Build strong professional collaborations" – Do the work with other GIS professionals across professions to leverage the interconnectedness of GIS and reveal new insights and possibilities.
"Your work matters" – The geographic approach can't be done without you, the GIS professional, student, and technology user.
"Build great maps that tell stories" – Beyond beauty and technical execution, the common element behind the featured maps in the Plenary was their compelling background stories. Your work can inspire and bring stories to life.
"Move rapidly" – In his concluding segment, Jack shares E.O. Wilson's quote (pictured above) to be aware of the element of time in our work as a GIS professional. Move rapidly in your organizations to solve challenges and collaborate with a geographic approach.
Watch this Plenary Segment
You must be a registered user to add a comment. If you've already registered, sign in. Otherwise, register and sign in.