New Contributor II
Mark as New

Bookmark

Subscribe

Mute
I have a script (running/deving it in Pro 2.9, will eventually be scheduled) that is gathering data from other SDE tables into a dictionary row, and then updating a traditionally versioned feature class (10.9.1 gdb) with that data. I am connected via a child version of default using the data owner user. When my script attempts to update a row, I get the error message in the title. I cannot for the life of me figure out why, or how to see more detail of the error. My related update code is as below:
SQL = "PPIN IS NOT NULL"

workspace = os.path.dirname(parcels)
workspace = os.path.dirname(workspace)
edit = arcpy.da.Editor(workspace)
edit.startEditing(with_undo=False, multiuser_mode=True)
edit.startOperation()
uParcel = arcpy.da.UpdateCursor(parcels, Pfields, SQL)
for row in uParcel :
    PPIN = row[0]
    newRow = parcelDict[PPIN]
    if newRow == row[1:] :
        print(PPIN)
    else :
        row[1:] = newRow
        uParcel.updateRow(row)
1 Solution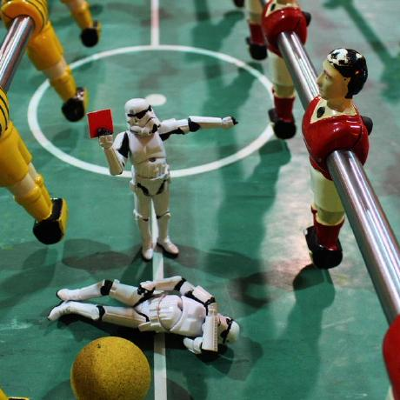 by
JeffK

MVP Regular Contributor
Mark as New

Bookmark

Subscribe

Mute
ok, that's good... is the initial cursor instantiated like the update cursor is, like in your example?
uParcel = arcpy.da.UpdateCursor(parcels, Pfields, SQL)
Is the cursor deleted after its used to create the list anywhere? It could be holding a lock on the fc and when you are trying to update it, still thinks you are in SearchCursor mode and internal code is crossing.
Try the with syntax in your cursors?
with arcpy.da.SearchCursor(fc, fields) as sCur:
or del the first cursor to release it?
10 Replies