New Contributor III
Mark as New

Bookmark

Subscribe

Mute
Ok, I have searched the previous threads about water level and flood simulation but I think that there was no final solution on this topic and my conditions are slightly different.
The facts:
1. I have a dam location and want to simulate what happens if the dam breaks
2. I have a DEM of the site
3. I know the volume of the water in the dam
4. I know the water discharge in case of dam break and the consequent water velocity.
The problem:
1. I want to make a spatial-temporal simulation of a possible flood
The approach:
I want to define 30 secs periods of simulation. Knowing the time and the water discharge I can calculate how much water(volume) can be released from the dam in 30 secs for example. At this point though I am not sure how to estimate the surface covered by the water during those initial 30 secs using the water volume and the DEM.
I know that surface/volume tool would give me the water volume taking as input the height of the water body. Is there a way to to this the other way around? I mean giving a water volume and calculating the water height based on that?
Thanks a lot,
Bogdan
3 Replies

Occasional Contributor
Mark as New

Bookmark

Subscribe

Mute
I've always thought HEC-GeoRas with ArcHydro was the standard for doing this.
ftp://RiverHydraulics:river%2E1114@ftp.esri.com
(might have to copy paste link in some browsers)
There are better programs out there (like Mike21), but they are pricey.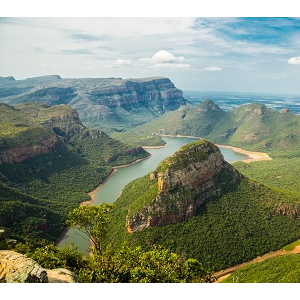 by
RickeyFight

MVP Regular Contributor
Mark as New

Bookmark

Subscribe

Mute
Is HEC-GeoRas with ArcHydro still the best place for this?
Are there any updated resources?

New Contributor
Mark as New

Bookmark

Subscribe

Mute
Hi,
I would like to follow up on this post. Any luck?