Occasional Contributor III
Mark as New

Bookmark

Subscribe

Mute
So seeming as how I've had no breakthroughs with my other question (Why isn't my model iterating for all features (2 iterators using sub models)) I thought I'd try another approach.
Now I'm using the While Iterator to try and stop an iteration when a feature class contains X number of rows.
It seems like there aren't many options. Just Inputs and Continue if True/False. I was hoping that if I put both inputs in, then when they matched, it would recognise it as True and stop. Apparently not the case.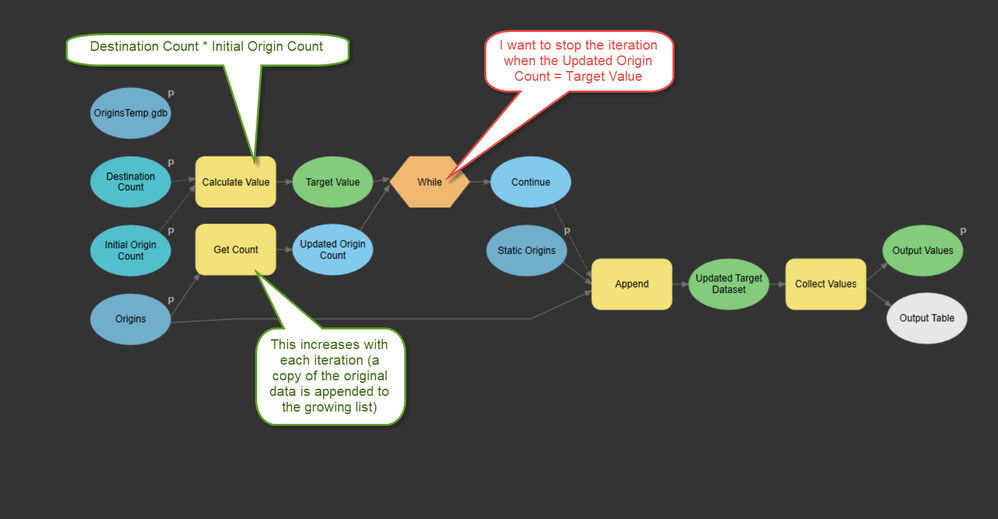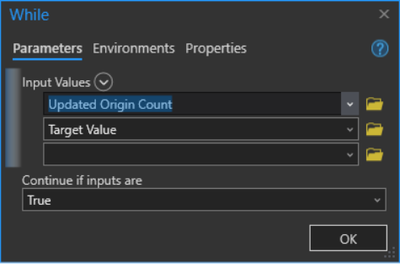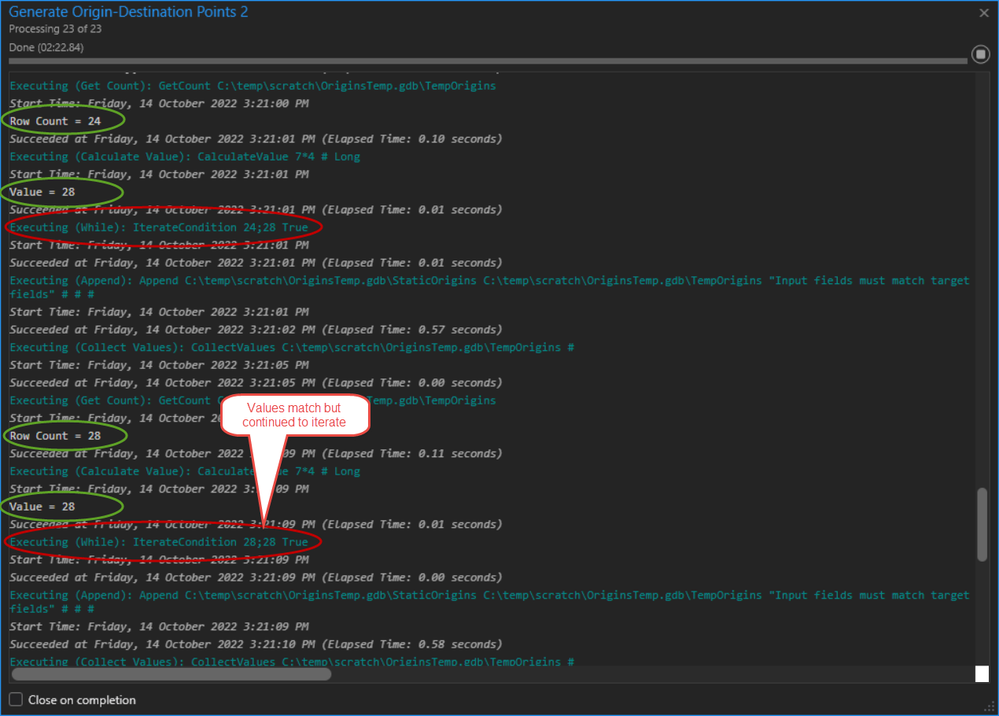 I'm guessing I need to include some sort of expression step that passes True/False to the iterator? How would this look?
Lindsay Raabe
GIS Officer
Forest Products Commission WA
1 Solution

Occasional Contributor III
Mark as New

Bookmark

Subscribe

Mute
Never mind. Figured it out myself. Needed to use a "Logical - If Value Is" tool to generate the True/False value which in turn fed into the While Iterator.

Lindsay Raabe
GIS Officer
Forest Products Commission WA
5 Replies