New Contributor II
Mark as New

Bookmark

Subscribe

Mute
Hello all,
I have a field in my point layer that contains values, for example, go something like the following: 1,1,1,1,1,1,3,3,3,3,2,2,2,2,3,3,3,3,3,1,1,1,1
I am looking to create separate line features for each set of unique values. Using the example above, one line feature would be connecting the first 6 points that contain 1, the next line feature would contain the 4 points that contain 3, etc. I initially tried using the Points to Line geoprocessing tool and populate this field in my point layer in the Line Field. However my results looked like example 1 (See attached LineExample1.PNG). I am looking for whenever there is a different value to a point, the lines do not join (see attached LineExample2.PNG).
So in short, I am looking to do LineExample2 and not LineExample1. Any help would be greatly appreciated!
Thanks in advance.
1 Solution

by
XanderBakker

Esri Esteemed Contributor
Mark as New

Bookmark

Subscribe

Mute
From what I'm seeing, probably the easiest method would be to create a new field with the LineID and fill it like this: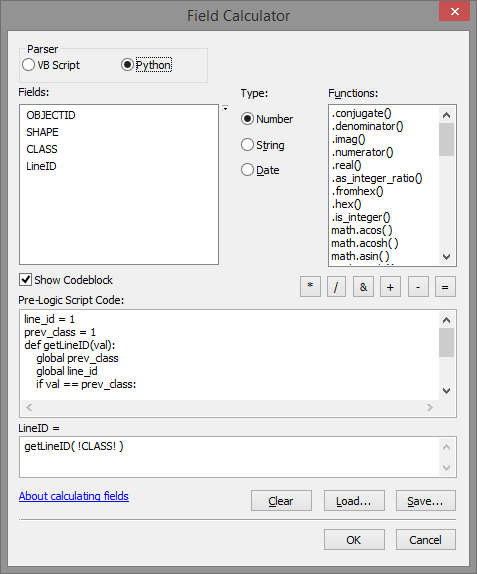 Pre-Logic Script Code:
line_id = 1
prev_class = 1
def getLineID(val):
    global prev_class
    global line_id
    if val == prev_class:
        return line_id
    else:
        line_id += 1
        prev_class = val
        return line_id
So instead of using the CLASS field to generate the lines: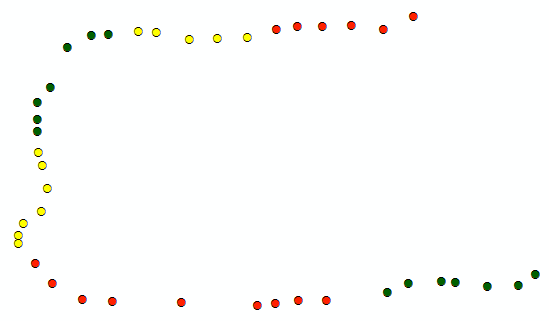 You will have the LineID field with a unique value for each group of sequential CLASS values: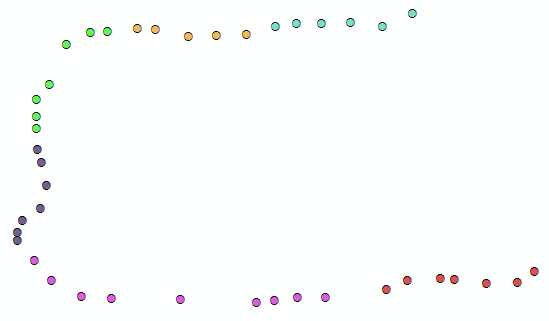 Use the LineID field when executing the Point to Line tool in the Line Field option:
Which will generate the lines correctly: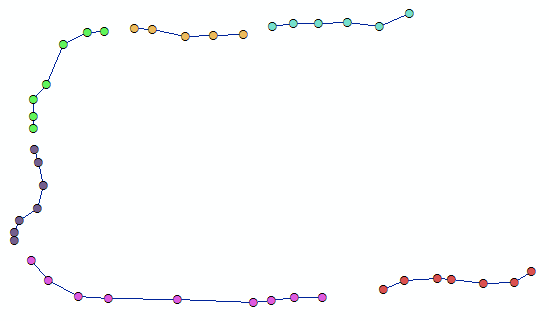 11 Replies