Mark as New

Mark as Read

Bookmark

Subscribe
With the upcoming April update of ArcGIS Online, you will see announcements that the new Map Viewer is out of beta and released for general use. The documentation will refer to this as Map Viewer, while the original Map Viewer will be named Map Viewer Classic.
It is ready when you are!
You have choices to either use the new Map Viewer or keep using Map Viewer Classic, or switch between the two depending on your tasks and preferences. Map Viewer Classic will be available for some time, giving you the ability to get comfortable with the new Map Viewer, and adjust your course materials. Some workflows are not yet available in the new Map Viewer. The latest compatibility guide and functionality matrix, which will be released with the update, can help to give you some guidelines.
Capabilities
There are many exciting capabilities in the new Map Viewer. To start with, it is modern, runs faster, includes smart mapping tool and advanced symbology, styling and labeling. It supports group layers, chart authoring, enhanced bookmarks, and sketching; which are only available in the new Map Viewer.
The Try the new Map Viewer discovery path can help you get started, or watch the recording from Education chat on using the new Map Viewer.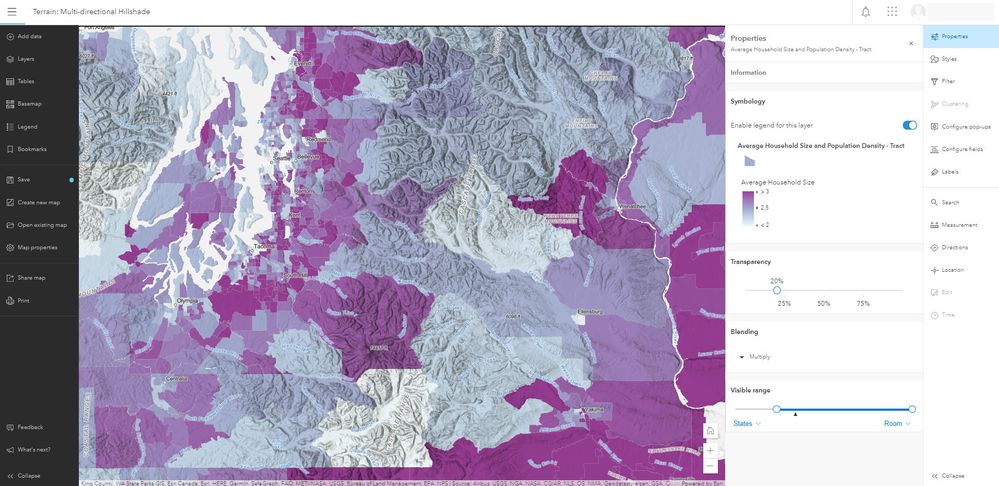 Settings
As a user, you can choose your primary map viewer from your user settings page. You can change the primary viewer setting whenever you want (in addition to being able to switch back and forth between the two as you work). There is also an organization-wide primary map viewer setting that your ArcGIS Online Administrator can set. Until a primary map viewer is chosen explicitly, the default Map Viewer is Map Viewer Classic for existing organizations.
If the organization-wide primary map viewer setting has not been changed to the new Map Viewer, when you open the map section for the first time after the release, you may be prompted with the following messages that:
1. Show option to open the new Map Viewer (or not)
2. If you clicks to open the new Map Viewer, another popup message will appear, informing how to configure which viewer would you like to set in your user settings.
To switch/toggle between these two map viewers, the link is available top right above the map.

You will have the ability to switch between the map viewers as often as you want.
More blogs and documentations will be available soon after the release.
As always, reach us at highered@esri.com if you have questions or concerns.
3 Comments
You must be a registered user to add a comment. If you've already registered, sign in. Otherwise, register and sign in.