Mark as New

Mark as Read

Bookmark

Subscribe

Email to a Friend
Michigan's GRACE Project (GIS Resources and Applications for Career Education) helps students use GIS. GRACE uses a coordinated and multi-tiered approach for educators and students alike, and works with communities across the state to identify partners interested in high school student interns with GIS knowledge and skills.
Last week, at the Great Lakes Research Center at Michigan Tech, in Houghton, in "copper country" of Michigan's Upper Peninsula, I joined dozens of community members to watch 10 presentations by students. They had worked for six weeks on paid internships, building data about their communities, analyzing it, interpreting it, and preparing their findings for the community. These were students in grades 9-12 who had learned about GIS from their teachers, been interested enough to complete an independent training program of about 20 hours of online courses from Esri Training, done the necessary paperwork and interview for an internship, and then exercised their brains day after day in summer.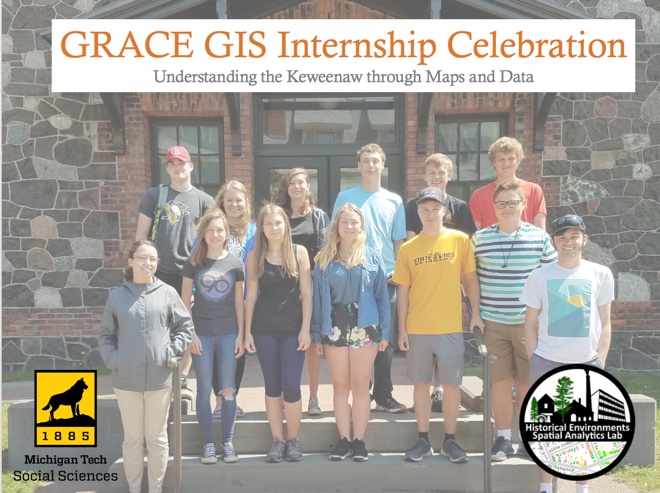 (Graphic courtesy of Don Lafreniere)
The students grappled with issues common to GIS professionals and others: challenging community problems don't come with a manual; data capture takes brains and persistence; not all data are equally good; initial findings don't always match expectations; there are many ways to analyze data, which can influence interpretations; and, no matter how much work one puts into a project, there are always more questions. Wrestling with such challenges required substantial skills, and new ones every day. Students needed to work independently and in groups, learn new concepts and skills aggressively, cope with different data formats and resolution, and use and interpret different means of converting many individual reports into a more useful broad display.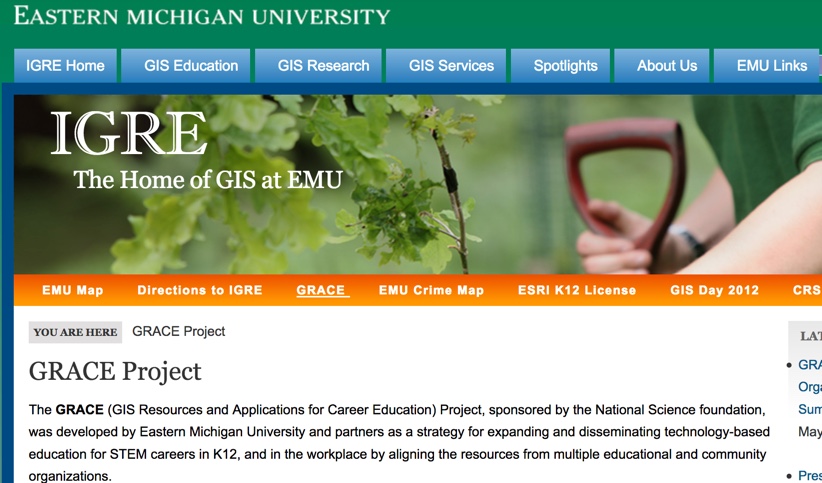 Across the state, GRACE has worked with cohorts of teachers, building their skills, and helping them introduce students to GIS. Their first summer of student internships, in 2016, yielded impressive stories. This summer expanded on those, from big cities to small towns. Students in varied communities recognized GIS as a stepping stone to a better future, for themselves, their community, and the larger world. Teachers recognized that GIS has value in all industries. Employers recognized that students have tremendous capacity and interest in the welfare of their world, and what they lack most are the pointers and permissions. GRACE points the way to a better tomorrow with GIS.
1 Comment
You must be a registered user to add a comment. If you've already registered, sign in. Otherwise, register and sign in.