Mark as New

Mark as Read

Bookmark

Subscribe

Email to a Friend
"I want to help a teacher! What should I do?" For at least 30 years, Esri president Jack Dangermond has encouraged GIS users to support schools, teachers, clubs, and students in learning about GIS. We call people who do this "geomentors." In the early days, it was generally easy to talk with people, but much harder to engage technically. These days, it's much easier to engage technically, but harder to arrange the collaboration. There is no formal geomentor program in USA or globally, but there are some guidelines that can help.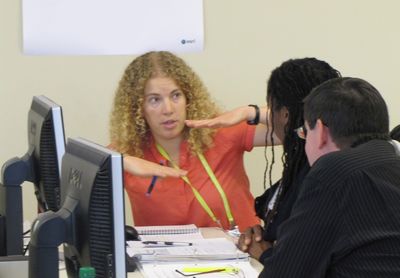 1. Geomentors need to have a relationship with someone to help them out. These take time and effort to establish and maintain, and follow the same model as other relationships: see what you have in common with someone, and how you can help them. Some potential mentees might come calling, but it's more likely mentors will need to seek them out. Because of that, focus on seeking adults, not minors; educators might let you work with students once they are comfortable with who you are and what you know, but even if not, you can help the educator.
2. How GIS users can most effectively seek someone to help
2a. Exploring potential engagement is easier when a connection already exists. Look for educators in your circle, or your circle's circle: family, friends, neighbors, work, religious institution, clubs, etc.
2b. Look for someone who teaches earth science, environmental science, geography, or history. Ask what they do, and if they use maps.
2c. If making a cold call to a local school, seek the library, media, or technology leads. They often have a good idea about educators with related subject interests, tech interests, and/or an exploratory mindset.
2d. Interested educators can be found at all student grade levels. If looking for a grade band at which to start your search, try "middle school" (roughly grades 4-8, or ages 9-13); they often have more capacity to integrate, and the freedom to try things.
3. Find out what the educator knows and seeks.
3a. Have they heard of GIS? Do they like maps? Do they use maps in their activities? Even a single YES opens gates of opportunity.
3b. Are they currently overwhelmed with work? Offer a 15-minute primer via this sequence:
3b1. 1-min intro to GIS video LINK
3b2. StoryMap (with video) on GeoInquiries LINK
3b3. Sets of instructional content called GeoInquiries LINK
3c. Do they just want a map or app or two to play with? Try these examples:
3c1. simple 3D web app with a few capacities LINK
3c2. simple 2D web map with recent earthquakes LINK
3c3. simple 2D web map with USA historical overlays LINK
3c4. simple plan for exploring with Map Viewer LINK
4. Does the school have access to software? Do they have logins in place? Do they know the basics and want to go farther? (Mentors should not start here; ensure key capacity with above items.)
4a. Software is available to schools, districts, and clubs for free for instructional use LINK
4b. Managing a school/district/club license is different from that for adults, and can be confusing for educators. See key guidance on logins and operations LINK
4c. Do educators want students to engage with data and do projects? Do they want to see what teachers and students do together? Point to these examples:
4c1. GeoProjects LINK
4c2. Student Competition LINK
4c3. Teacher Video Challenge LINK
4c4. Esri User Conference videos LINK
4d. Do you or educators want help with specific resources in the school license?
4d1. Videos from Esri Schools team LINK
4d2. Resources on ArcGIS Online LINK
4d3. Resources on Survey123 LINK
4d4. Resources on Dashboard LINK
4d5. Resources on StoryMaps LINK
Geomentors sometimes have to do a lot of work to get started, but sometimes that work can change many, many lives.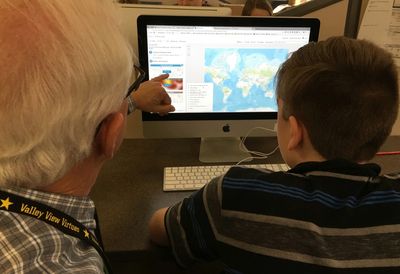 4 Comments
You must be a registered user to add a comment. If you've already registered, sign in. Otherwise, register and sign in.