Mark as New

Mark as Read

Bookmark

Subscribe

Email to a Friend
Training to be a teacher, I learned that I did not need to invent from scratch every part of every lesson every day. I needed instead to be able to identify good resources and know how best to use them for my specific needs. Back before personal computers, it was challenging and time consuming just to find good content, and then to grasp, tweak, and prepare it. Today, teachers need less time to build, but more time to sift, assess, grasp, and practice hands-on for themselves. One "good danger" these days is getting hooked on all the captivating practice available. A great resource is easily accessible, serves broad audiences, supports many concerns and desires, informs quickly, instructs deeply, fosters experimentation, and spawns new work.
A terrific case in point is Esri's Maps for Public Policy, part of the Living Atlas on ArcGIS Online. Without needing even to log in, policy leaders, community activists, and researchers, including teachers and students, can all use this collection easily and powerfully. And because it is online, it works on any internet-connected device, though even the biggest smartphones are too small to provide as much utility as a modest tablet; even the most basic Chromebooks work just fine.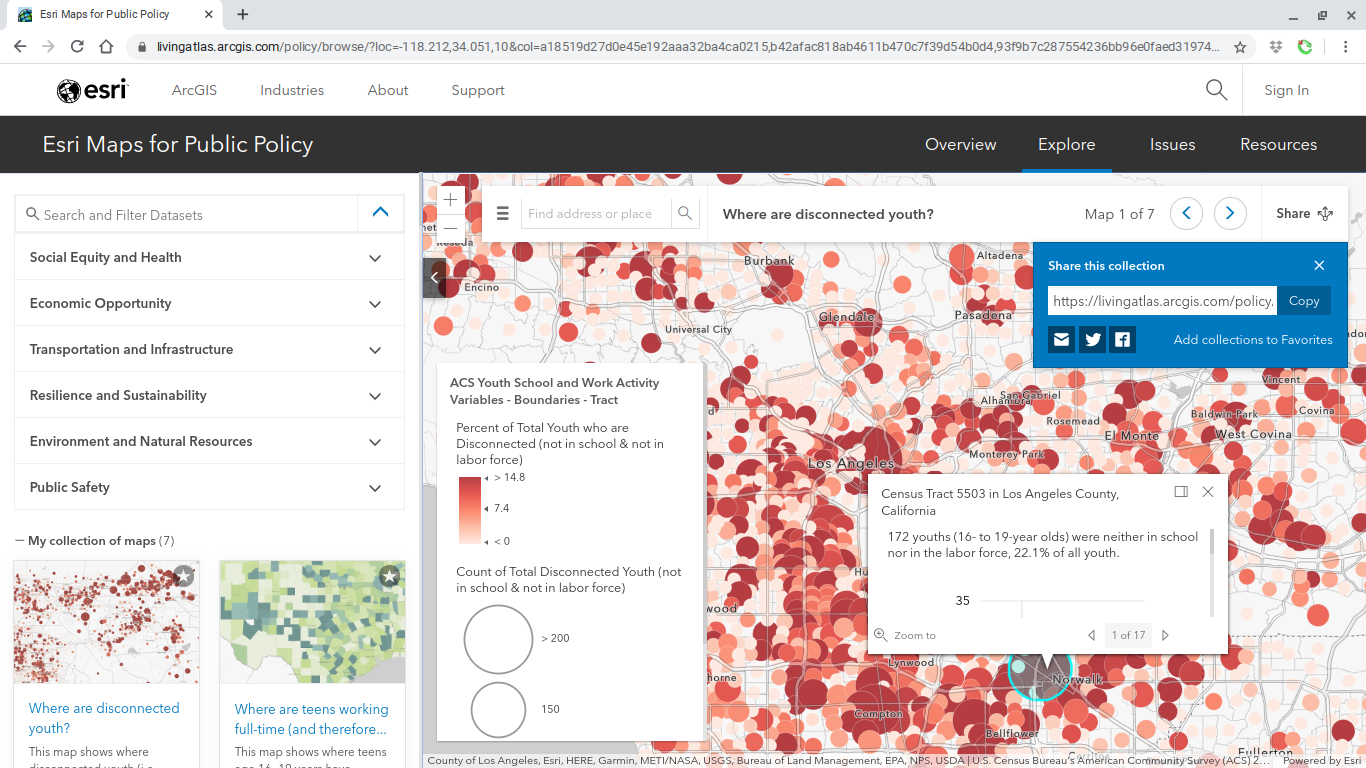 While exploring, I thought about all the hours we social studies teachers spent searching for and struggling to prep data for use with our students. Here is robust content, really a pre-built online atlas, about people across the 50 states, down to neighborhood level, already formatted, so you can focus on your theme of interest, and cross-reference others in search of relationships.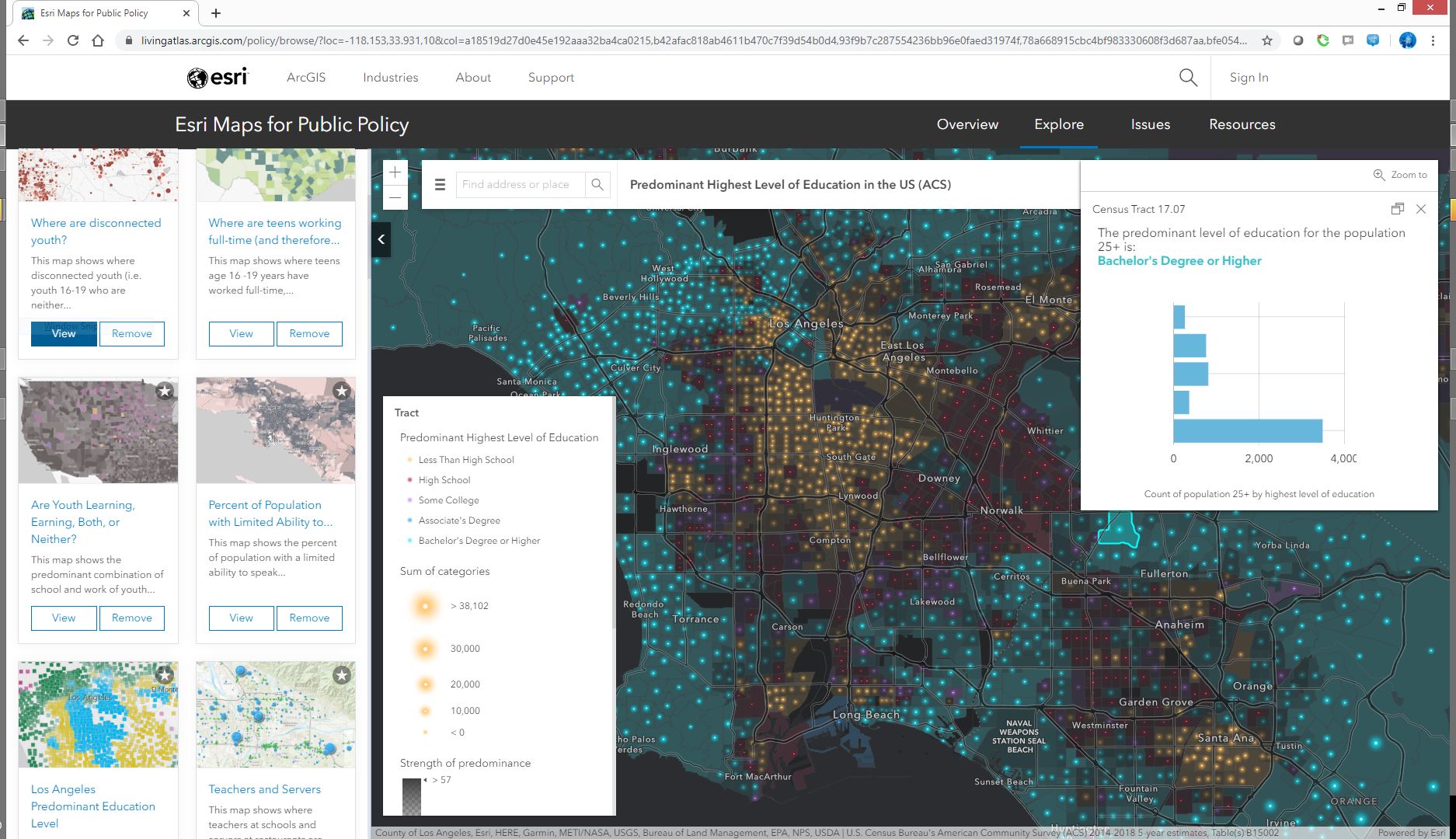 These quick instructions will help you consider, explore, modify, collect, share, research, and use as templates to guide future work:
With these as guides, I explored as if leading a high school class in Los Angeles toward their own research projects. Following the process laid out above, I created my own small set of maps in just a few minutes — https://arcg.is/ierq0. Take a look, then create your own at esri.com/policymaps.
[[Update Sept 28, 2020: See also this post by Joseph Kerski in June 2020, and this blog by Charlie Fitzpatrick in Sept 2020]]
You must be a registered user to add a comment. If you've already registered, sign in. Otherwise, register and sign in.