by
TomBaker

Esri Regular Contributor
Mark as New

Mark as Read

Bookmark

Subscribe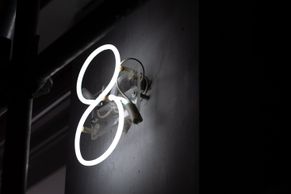 With only about eight weeks of school left this calendar year, The Esri K12 team put together a list of some of their favorite classroom projects that use GIS. Many of the projects can be done in 15 minutes of seat work, while some require getting outside.
Less than 30 Minutes:
Favorite Color
A great project for early and middle elementary students, this project asks kids, "What's your favorite color?" Using a storymap to organize the work, kids' data is presented in maps and a dashboard for easy exploration. Currently, there are over 1200 data points on the project.
Global Pet Survey
A great and simple approach for thinking about data – collecting it and exploring accompanies this survey which asks, "What pets do you have at home?" This project is great for any age, anywhere in the world. The project has about 400 data points in it currently and uses a storymap to present a Survey123 data collection form and dashboard explorer.
Breakfast Beverage
https://esriurl.com/breakfastbeverage
The Breakfast Beverage project is the oldest data collection projects on the list. It collects data directly on the map in an editable feature service. It asks learners, "What did you drink at breakfast this morning?" It's fast survey that supports basic mapping and data exploration.
Walkability survey
https://storymaps.arcgis.com/stories/1e4847f78ec94fd89e960adfabb5ac5c
This project asks learners how walkable their community is? It includes Survey123 and maps for exploring over 500 submitted locations to date. The project is appropriate for any age and gets learners to think about their built environment and the affordances (or lack thereof) of infrastructure like sidewalks.
Get Outside:
Trash Cache (micro mapping)
https://esriurl.com/trashCache
Map where trash accumulates on your school ground or nearby park. Why does trash accumulate in the places it does? Requires a smart phone and outdoor access to submit data. The project is best explored with a group of students to generate useful data for a small area.
Campus vegetation survey
https://survey123.arcgis.com/share/933b03f8109e411cab344453dbd7a865
Report the condition of trees in and around your school campus or nearby park. A map of the data is also available for exploring.
Soundscapes
https://esriurl.com/soundscapes
Get outside with your cellphone and a decibel meter app to collect and report the loudness and type of sounds in your community.
More than 30 Minutes:
Community Roundmile
https://esriurl.com/communityroundmile
Although participating in this project requires some setup and an ArcGIS Online account with publisher privileges, it is one of the most powerful and extensive projects on the list. Learners are asked to create a circle around their school (r=.5 mile) and describe what's in the roundmile.
Next Steps:
Explore the GeoProjects Hub site for more projects and ideas about PBL-GIS in your classroom.
Share you project and link below or on the GeoProjects hub!
Special thanks to @JosephKerski , @CharlieFitzpatrick & @Kylie
2 Comments
You must be a registered user to add a comment. If you've already registered, sign in. Otherwise, register and sign in.