Highlighted

New Contributor II
Mark as New

Bookmark

Subscribe

Mute

Email to a Friend
My question is at the end of the post, but first I will give an example of the behavior I'm trying to replicate... When writing a label expression in VBScript, I sometimes take advantage of the difference between '+' and '&' when concatenating attributes and text. For example, lets say I'm labeling sewer pipes. I could write the following expression:
[LENGTH] & " ft. " & [DIAMETER] & "-inch " & [MATERIAL] & " @ " & [SLOPE] & "%"
And assuming the attributes are fully populated, the label might look like this:
50 ft. 12-inch PVC @ 2.5%
But sometimes we don't have all the information. If an attribute is missing (let's say the slope), the bits of text supporting it, "@" and "%", would still be hanging there:
50 ft. 12-inch PVC @ %

We likely don't want that to happen. By tying two or more elements together with '+' instead of '&', any element tied to a null value will be ignored. Consider the following modified example:
[LENGTH] + " ft. " & [DIAMETER] + "-inch " & [MATERIAL] & " @ " + [SLOPE] + "%"
Now if the slope attribute was null, the "@" and "%" would be left out like this:

50 ft. 12-inch PVC

If just the length was null:

12-inch PVC @ 2.5%
If the diameter and material were null:

50 ft. @ 2.5%
You see we have a fairly flexible expression. Finally, if you were to use only '+' operators, and no '&'...

[LENGTH] + " ft. " + [DIAMETER] + "-inch " + [MATERIAL] + " @ " + [SLOPE] + "%"
...Then whenever any attribute is missing, the entire label will be left out. The effect can be a useful visual cue. A pipe's label would be missing entirely until every attribute needed for the label had been populated.
Finally, my question...
In Arcade label expressions, it seems that '+' behaves the same way '&' does in VBScript. Is there a similar easy way to achieve the behavior I've described of the VBScript '+' using Arcade, without to having check for nulls using IsEmpty?
Thanks!!
1 Solution
Highlighted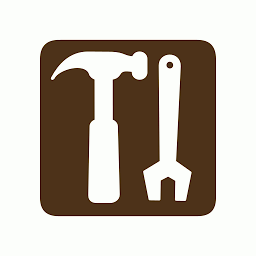 by
JoshuaBixby
MVP Esteemed Contributor
Mark as New

Bookmark

Subscribe

Mute

Email to a Friend
VBScript's time has come and gone, assuming it ever came in the first place, but I loathe Arcade. Even if you don't take issue with Esri creating a new, proprietary language, which I do take issue with, usability wasn't a design priority if JavaScript was the inspiration for syntax and structure.
The short answer to your question, no, there is no equivalent behavior in Arcade for what you are doing in VBScript. That said, what you are doing with VBScript isn't even a feature of VBScript, it is an Esri VBScript implementation behavior that won't transfer to other applications.
Something along the lines of below should work for you and not be too convoluted in terms of structure:
var

 flds 

=

 

[

$feature

.

LENGTH

,

 $feature

.

DIAMETER

,

 $feature

.

MATERIAL

,

 $feature

.

SLOPE

]




var

 pref 

=

 

[

""

,

 

" "

,

 

" "

,

 

" @ "

]




var

 suff 

=

 

[

" ft."

,

 

"-inch"

,

 

""

,

 

"%"

]





var

 lbl 

=

 

""




for

(

var

 k

=

0

;

 k

<

Count

(

flds

)

;

 k

++

)

 

{


    

if

 

(

IsEmpty

(

flds

[

k

]

)

)

 

continue

;


    lbl 

=

 lbl 

+

 pref

[

k

]

 

+

 flds

[

k

]

 

+

 suff

[

k

]

;




}




return

 lbl

;

‍

‍

‍

‍

‍

‍

‍

‍

‍

‍
8 Replies