New Contributor III
Mark as New

Bookmark

Subscribe

Mute
Dear All,
We are trying to create a system to evaluate the performance of existing bus transit routes in a city. As a sample, we can consider the following case: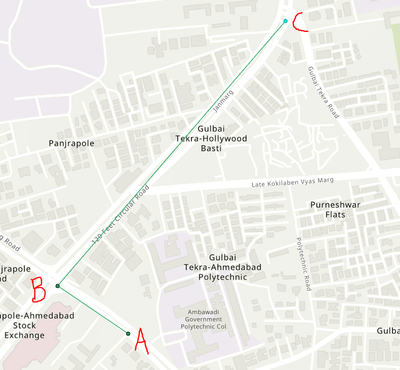 The bus goes from A to B to C and Returns from C to B to A 2 times every day. Our field workers will be sitting in the bus and monitoring the number of passengers who climb aboard and exit at each stop using field maps, as shown the following table:

This table is related to the points marked in the map. At the same time, we also have another table that is related to the lines, containing data about the time taken for each trip and number of passengers on each trip. The blank table is shown below:

So what we would like to do is that every time data is added to the table related to the points (i.e. information about the bus stops) a new record should get generated in the table about the bus routes. So when the field workers sitting in the bus add information about how many people got in and out at stop B, and the start and stop times, this table should automatically generate a record of the information for the path between A and B.
@XanderBakker @BlakeTerhune Tagging you here because I have seen your comments on similar posts in the past.
7 Replies