Occasional Contributor III
Mark as New

Bookmark

Subscribe

Mute
I have a what are others doing for the Electric Utility Network question. I have several cases where we have a Overhead Switch located at where an Overhead and Underground Medium Voltage Line is coming together, but the switch itself is only affecting the Underground line. For example at a pole we have an overhead line running east and west. They then tap onto that with a short lead to connect the switch. Then on the other side of the switch is lines going north from the Switch (which is mounted overhead to a pole) to underground. The switch is not affecting the east/west line at all, it is only effecting the underground line.
So problem number 1 is I have an overhead switch on a underground line, default rules don't like. Problem number 2 is I have to set the terminals of the switch and I can't set a terminal of an overhead switch to an underground line. I was thinking about just adding a rule that an overhead switch can intersect an underground line. Or, are others outlining all the taps of small runs overhead on each side of the switch and then not putting a device where the underground and overhead lines meet? Just trying to figure out the best coarse here without making it to complicated.
I added two images to this post. One is the GIS of where we just have the overhead switch on the pole and the underground and overhead is connected to that switch. The other is a very rough drawing that the engineers drew out for me to explain what was happening at this particular location. I do have other locations that are not T intersections like this example, but just where an line stops as overheads and starts as underground and there is a overhead switch there.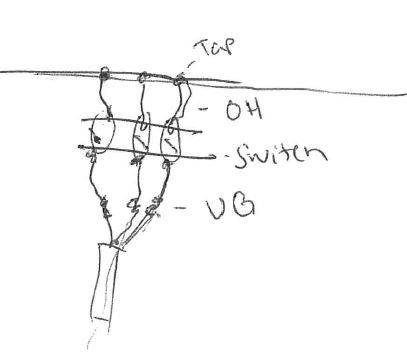 Rough drawing of location by Engineering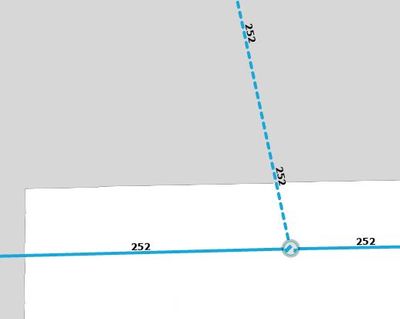 GIS with Overhead Switch at pole and UG and OH lines meeting it
12 Replies