New Contributor III
Mark as New

Bookmark

Subscribe

Mute
I am working on a UN implementation project and we recently made the move to Pro 2.5 and UNTools 2.5. After deploying an asset package, we are now hitting an issue with EnableNetworkTopology where is fails with the message "Domain does not exist" ...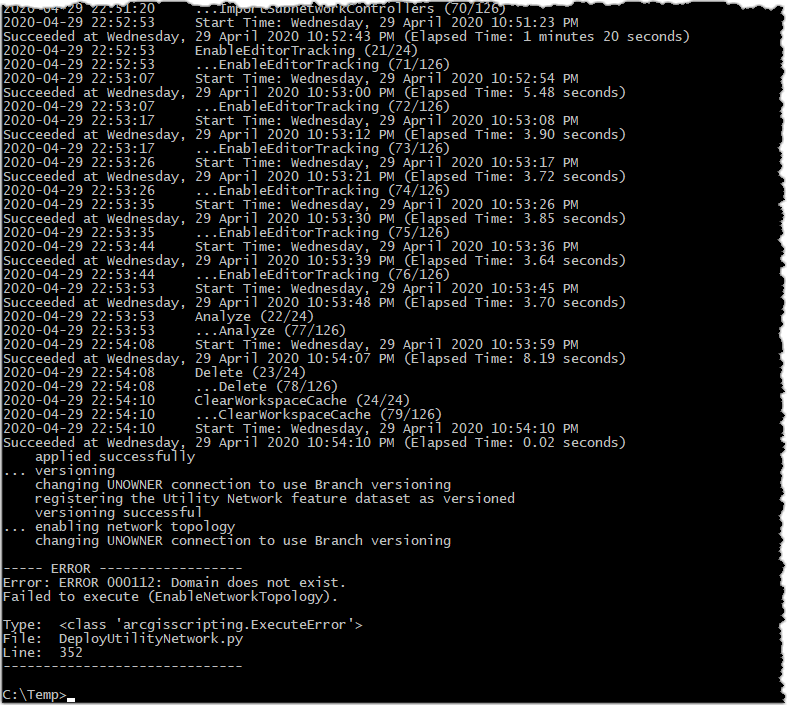 It took quite a bit of working out what this meant but I finally tracked it back where one of the asset groups in "StructureJunction" does not have its asset type domain assigned.

The domain is present in geodatabase and can be manually assigned. Although trying to save after assigning gives a 999999 error. Saving a second time usually does the trick and makes it stick. After this the EnableNetworkTopology is able to be rerun and completes successfully.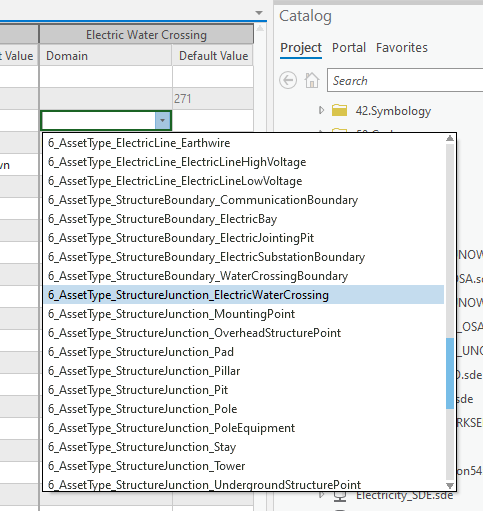 Saving error:
I have checked the source asset package (shown below) and the Domain is correctly assigned.

The issue appears to be with the deployment of the asset package using the tool arcpy.pt.AssetPackageToUtilityNetwork. No errors are reported to the log however. This was not an issue with UNTools 2.4
Has anyone come across something similar?
I have attached the UNTools log for anyone wanting a deeper look.
Many thanks,
Neil
6 Replies