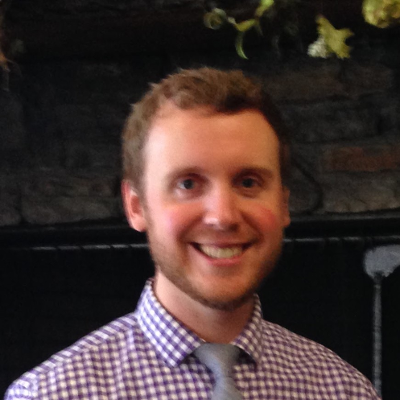 Occasional Contributor
Mark as New

Bookmark

Subscribe

Mute

Email to a Friend
I wanted to start a conversation to see if other GIS users have a similar need with generating reports from Survey123. Here's the scenario...
Mobile filed workers (drillers) in a mine site use Survey123 to complete workplace exams and pre-shift safety inspections on heavy equipment per federal guidelines. The guidelines state that individuals must be able to produce record of report on the spot if a federal inspector arrives on scene at any given time.
Currently, field workers using Survey123 to record these records use the inbox/outbox feature within the app to re-open a previously submitted report if needed (not ideal) to visually show an inspector if requested. However, ideally I would like the field workers to be able to use the report generator from the desktop accessible Survey123 dashboard under the data tab from their smart devices. While it is not impossible to generate and download a report from the website on smartphone, it is not a workflow that is practical for implementation as it is tricky to navigate to the page and press the buttons etc.
My question to the group is...Have others also found themselves in a similar dilemma needing to produce reports from Survey123 that could be emailed or texted from smartphone while in the field and on the spot? If so, how are you dealing with this (custom implementations with Zapier or Microsoft flow maybe) ? What functionality options could we propose to ESRI for implementation to the product to help with this need?
Is there a url scheme for this?

Could one be implemented?

Could buttons added within the app for report generation and sharing mediums perhaps?
I look forward to hearing some thoughts and experience around this.
Thanks,
Charlie C.
3 Replies

by
DougBrowning

MVP Frequent Contributor
Mark as New

Bookmark

Subscribe

Mute

Email to a Friend
I feel ya. I get requests for paper looking report a lot over the last 4 years and I always have to say no.
On the one hand it is hard to justify the cost to create a solution for a paper based item in 2019. But, like you, we have certain times when it is law that we have to do it. So yes we, and for sure Esri, keep saying would like something more modern but in the end the law is the law.
One Idea for you. Assuming you have some master FC that has wells/sites in it. Each night run a script (or a Flow) that creates a PDF version of any forms that were created during that day. Attach this PDF to the well/site. Then in the field use Collector to find and open these PDFs on demand (I can you can even email or txt it after it opens). Plus then you also get a Collector map to route to and find wells, etc - you could also then add a launch 123 forms off of it to prefill form data and reduce errors on well numbers. During the same day the inspector could still look at the Survey123 or Collector table version. If the report is any day but today you would have the PDF. You could also run the script multiple times a day. (If you have to go offline attachment size may become and issue but PDFs are pretty small.)
Just an idea.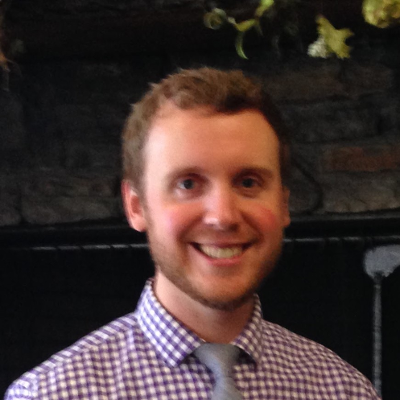 Occasional Contributor
Mark as New

Bookmark

Subscribe

Mute

Email to a Friend
Interestingly I found a web app template from esri, the crowd source polling template. While it is not intended to use for Survey123 results, it works quite well actually and especially on smartphones and tablets. In addition, results from the app in iOS can easily be saved to a pdf for emailing. I further integrated this "work-around" solution by linking it back to the item details page within the Survey123 form. I think at least for the immediate need this will work until something better comes along.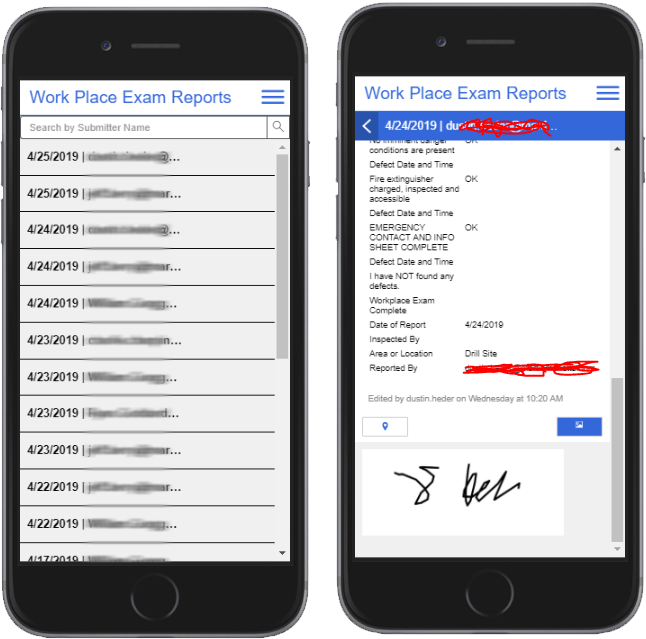 New Contributor
Mark as New

Bookmark

Subscribe

Mute

Email to a Friend
To me the biggest shortcoming to survey 123 is that you have to go to a completely separate reporting webpage that is full of other unrelated data to create the pdf/paper report. ESRI ought to provide the ability to load the word report template into the survey itself so that the local mobile device can just use the reporting template on the spot and export the word or pdf file directly from the Survey 123 app. There are a billion use cases where the inspection report has to be delivered at completion to a 3rd party either in the field or via email and this puts Survey 123 out of the running in those cases.
As a company we are using apps such as filemaker go and fastfield mobile forms to create pdfs in the field from the mobile device, but would love to be able to use an app on a platform that is connected in with our gis data directly.
Thanks,
Max C.