Regular Contributor
Mark as New

Bookmark

Subscribe

Mute
I'm using Network Analyst to build a road network for finding haulage routes. Unfortunately the data I'm using was not designed for routing, so I'm having to manipulate it a fair bit to get what I want. One issue I'm yet to resolve is how to deal with turns at junctions that shouldn't exist. In the screenshot below, the junctions in the green circle are actually an overpass/underpass scenario. I know I can delete the vertices to stop a junction forming, but this is proving difficult to automate because in some instances the vertices are the start/end of lines and then a break forms in the lines.
Instead, I'm sure there's a way to prevent a turn occurring at a junction but I can't for the life of me figure out how it all works.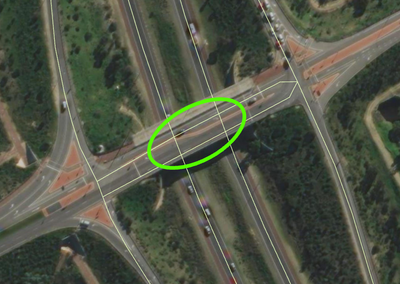 Do I need to create a Turn Feature Class? If so, can I just populate it with segments (like below) and somehow set that as restricted in the Network Properties?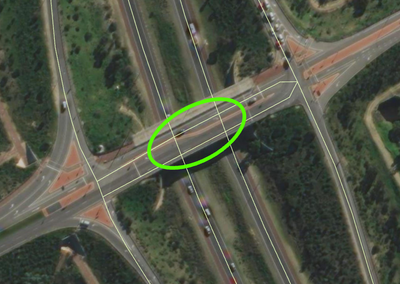 Is there another way? (I wanted to delete the junctions after they were created through a spatial selection but it's not editable).
Lindsay Raabe
GIS Officer
Forest Products Commission WA
4 Replies