Regular Contributor
Mark as New

Bookmark

Subscribe

Mute
I'm wanting to insert a basic reference grid (i.e. A, B, C along the X axis / 1, 2, 3 along the Y axis) but can't see the option to do so in ArcGIS Pro. I've read through the documentation here and here and can't see anything that might result in the option being hidden.
The only options I get are Graticule, Measure Grid and MGRS Grid (and Custom Grid). Why is it so?
ArcGIS Pro 2.9 or 3.0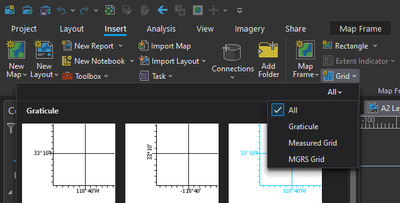 Lindsay Raabe
GIS Officer
Forest Products Commission WA
1 Solution

Regular Contributor
Mark as New

Bookmark

Subscribe

Mute
Hi Dan. I thought I'd start from scratch and follow your steps through to make sure it wasn't something project specific.....and sure enough, I've found out what the problem is.
Non-rectangular map frames. Below is the layout I was trying to insert the reference grid on. You'll notice the map frame has 2 corners cut out to go around the scale bar and legend.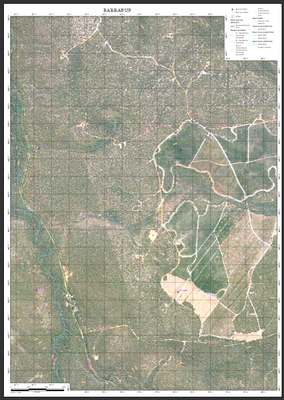 I tried again and with a simple rectangle layout (1st image below), the Reference Grid option is present. As soon as I modify the map frame to be non-rectangular (2nd image), the option disappears. I feel this is worthy of mentioning in the notes (even if it makes logical sense in hindsight).
Rectangle map frame = reference grid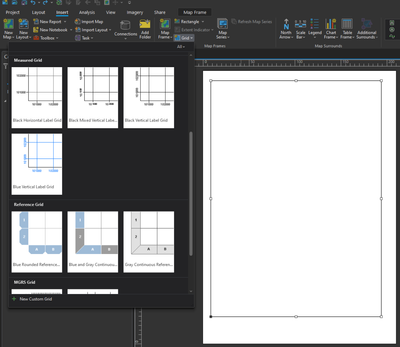 Non rectangular map frame = no reference grid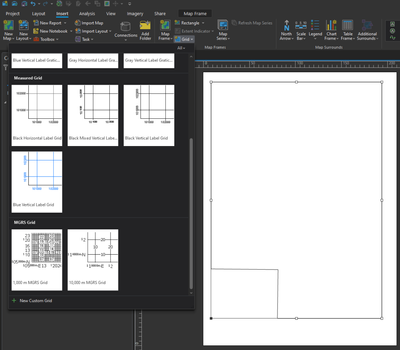 Lindsay Raabe
GIS Officer
Forest Products Commission WA
4 Replies