New Contributor III
Mark as New

Bookmark

Subscribe

Mute

Email to a Friend
Hi,
I have an issue with popups in ArcGIS Pro. (I am using 2.7 now, but it also happened before I updated from 2.6) The popup only displays one field for the feature (the field named as the 'Title') even though I have the popups configured to show all fields. This happens in all data layers and all Pro projects. The only way I am able to view the attributes of a feature is to select it end then view the selected record in the attribute table. I wonder if this has something to do with my profile settings, because it happens for all data even when I start a new project. Any ideas? I have tried using Arcade expressions etc but get the same result (not that I want to go through and set up expressions for each layer individually!)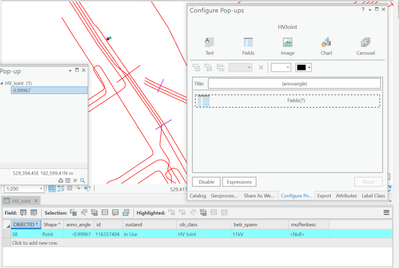 Thanks very much for any comments.
Cheryl
1 Solution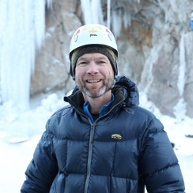 Esri Frequent Contributor
Mark as New

Bookmark

Subscribe

Mute

Email to a Friend
Aha! I see what's happening! In your screen shot for the pop-up, there's a light gray horizontal bar going left to right towards the bottom of the pop-up. Move your mouse on top of that light gray bar until it turns to an up/down arrow, click and hold the left mouse key and move the gray bar up. THEN you'll see all your attribute fields. Basically the pop-up is collapsed to the bottom part and only showing the top-half of the UI.
12 Replies