New Contributor III
Mark as New

Bookmark

Subscribe

Mute
The problem that I'm having is that when using the New Map Viewer in ArcGIS Online to edit data in a web map, folks are able to view and edit all fields of the layer, even fields that have been set to not visible and/or not editable.
Background: I published layers and created views. After I created the views in AGOL, from the Data tab, I configured the pop-up to make some fields not editable but visible, and some fields not editable or visible, and several fields both editable and visible. Then I added those layers to a web map (classic viewer) and saved it.
Behavior in classic map viewer: when a user clicks on a feature and edits it, or adds a new feature, they do not see any fields that are set to not visible, and if the field is set to visible but not editable, they can see it, but they cannot add data to it (it's grayed out).
Behavior in new map viewer: when user clicks on Edit on the right panel and then chooses either edit a feature or add a feature, they have access to view and edit every field of the layer, regardless of the visibility and editability of the pop-up configuration. Now I will note that when a user simply clicks on a feature to view the information, the pop-up configuration is honored as far as which fields are visible. I do not see anywhere in the new map viewer where it is honoring the "Edit" property of the pop-up configuration that is set at the layer level.
If there is a way to restrict the user from editing certain fields within a layer in the new map viewer, please let me know. However, this could potentially take a long time as we have so many layers and maps that would need to be updated. I'm concerned that our users all have access to the new map viewer and can now edit every field.
1 Solution

by
MJBiazar

Esri Contributor
Mark as New

Bookmark

Subscribe

Mute
Hi all,
This issue is planned to be addressed to some extent in the upcoming release (currently planned for tonight 12/8). With this fix, Map Viewer will honor the attribute fields configuration and won't allow editing fields that are set to not-editable in the pop up configuration for the feature layer.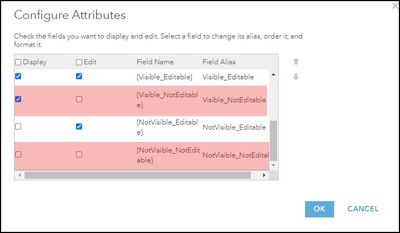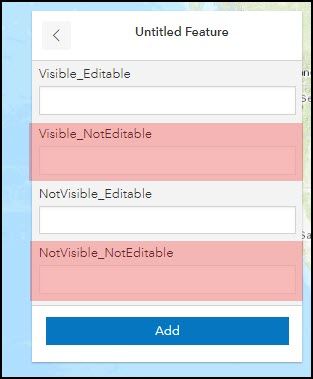 In order to hide some attribute fields, you can use view layers and set attribute definitions. By doing so, the fields that are not included in the view layer won't be visible and hence not editable in the Map Viewer.
(*In the new release creating a view layer interface has been updated to provide a better user experience)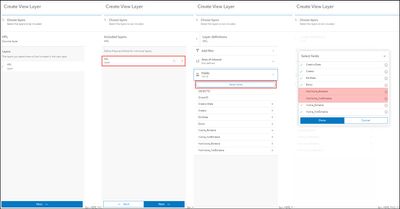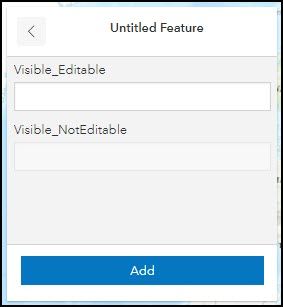 And... here is the more exciting part and a sneak peak to a new functionality in this ArcGIS Online release which provides a better experience for controlling fields visibility and editability.
Now you can use Forms (similar to what you might be already familiar with in Field Maps) in Map Viewer to control which field should be visible/editable on your map when adding/editing features.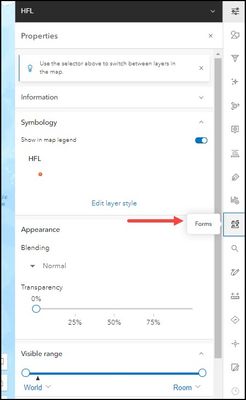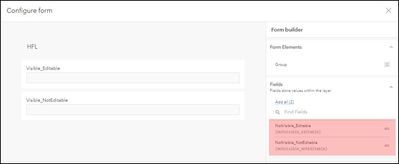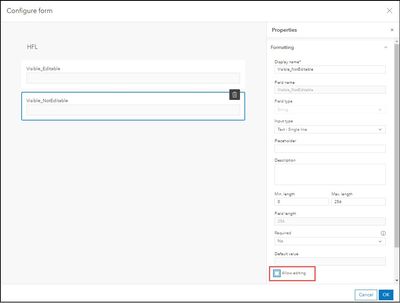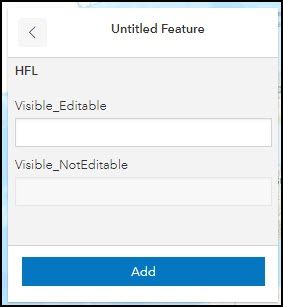 I hope this answers your some of your questions and provides a viable solution. Please feel free to post any additional questions here or by reaching out to Technical Support.
All the best,
MJ
20 Replies