New Contributor
Mark as New

Bookmark

Subscribe

Mute

Email to a Friend
Hi ESRI Community,
I have a question regarding layers I added to my Map Viewer on ArcGIS Online. I have uploaded a .csv file and a .zip file with the same exact information, created from the same .xlsx file, regarding the location and quantity of trees planted by our organization in suburban Philadelphia. Curiously, the .csv file allows me to apply the 'Counts and Amounts' drawing style (with its differently-sized circles) for the attribute of 'trees planted', while the .zip file does not, only allowing me to use 'Unique Symbols', which while differently colored, don't allow me to correlate the number of trees to the size of the circle. Does anyone have any guesses as to why this may be?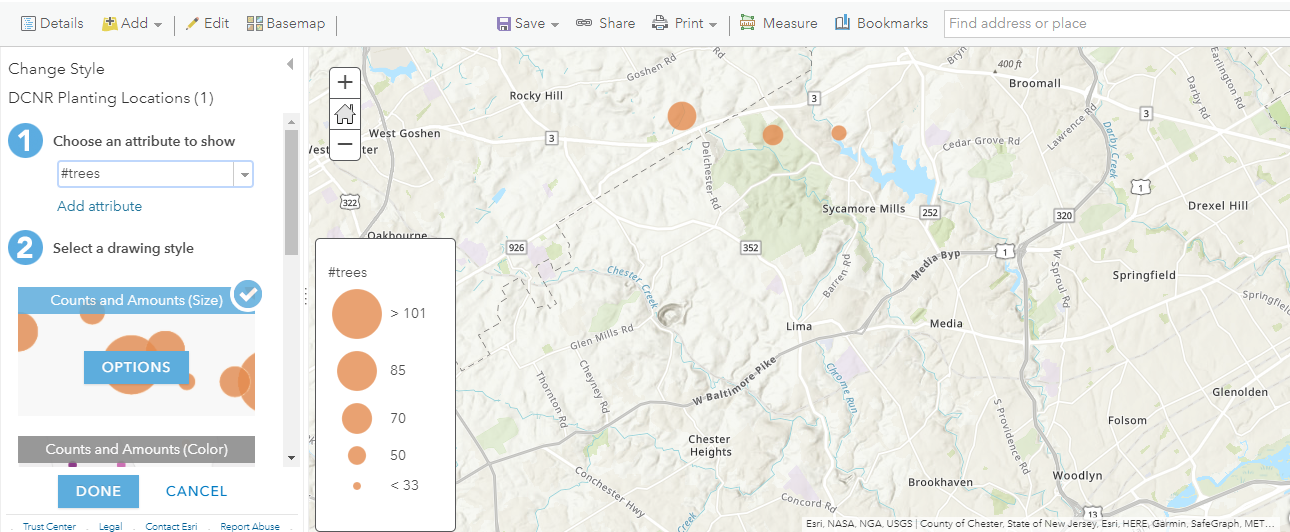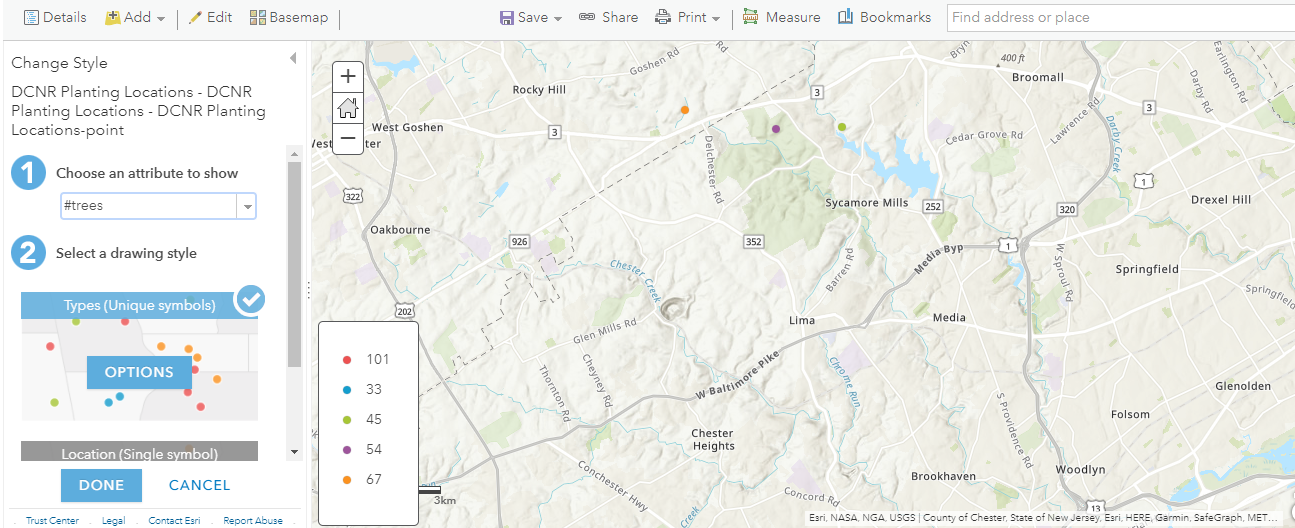 1 Reply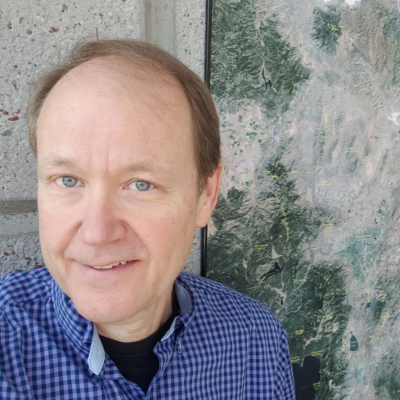 Regular Contributor
Mark as New

Bookmark

Subscribe

Mute

Email to a Friend
I've had a lot of fieldtype-related issues with data coming from Excel files. Excel (the #devil's database) doesn't really know what type of data (Integer, String, Double, etc.) is stored in a field, so I've gotten unpredictable results when bringing Excel data into other programs.
I bet if you look at the item details, Data, Fields, you will see that the field types are different between your two methods. It looks like in your second screen shot that the data is probably not being recognized as a number, which would explain why you can symbolize on unique values, but not Amounts and Counts?
My general advice - avoid Excel when possible. Use a real database.
Suzanne Boden‌ offers some good tips on https://community.esri.com/groups/esri-training/blog/2017/05/26/working-with-excel-data-in-arcgis-pr... that might not be directly applicable here, but is still a good review of how ESRI (in general) interacts with Excel files.
Jay
Jay
Washoe County GIS