New Contributor III
Mark as New

Bookmark

Subscribe

Mute
Hello,
I have a question. I can turn my head in the Oculus Quest 2 and i can look around the city. I can also Continous move over the Basemap with the dumpstick of the controller but now i trying to make a teleport area on the basemap or the roads layer so that i can jump to locations ((continous move is slow:)). I have set a teleport provider on the XR Origin and often you can add the teleport area component at a gameobject that has a collider with the result you can jump on it. But the Basemap and Road layer are game objects?
Can someone help me with this?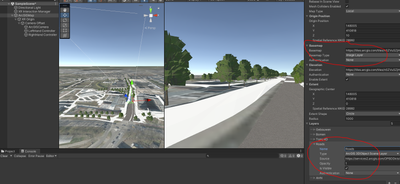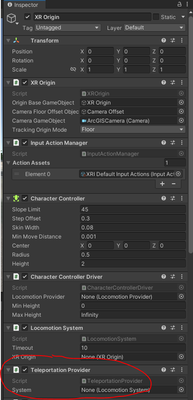 2 Solutions

New Contributor II
Mark as New

Bookmark

Subscribe

Mute
There is a Script called "SceneComponentProvider" in the ArcGisMapsSDK for Unity Package.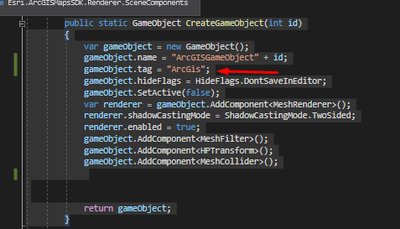 (would be nice to attach the script directly here, but i didnt get it to work)


Script for attaching(super dirty:-)):
using System.Collections;
using System.Collections.Generic;
using UnityEngine;
using UnityEngine.XR.Interaction.Toolkit;
public class findobject : MonoBehaviour
{
GameObject[] myobject;
int arraylength;
void Update()
{
myobject = GameObject.FindGameObjectsWithTag("ArcGis");
if (myobject.Length != arraylength)
{
for (int i = 0; i < myobject.Length; i++)
{
if (myobject[i].GetComponent<TeleportationArea>() == null) { myobject[i].AddComponent<TeleportationArea>(); }
}
}
arraylength = myobject.Length;
}
}

New Contributor II
Mark as New

Bookmark

Subscribe

Mute
16 Replies