Occasional Contributor III
Mark as New

Bookmark

Subscribe

Mute
List widget Action does not zoom to in map when selected. Others in Community with this issue have shared that changing PCS to Web Mercator solved the issue, however my data was originally in WM and still is. I am attempting to recreate a Google Maps "My Maps" and the list widget in Experience builder seems to be the only thing that'll get me there.
When supportive layers are selected in the map there's no way to clear as well. I'd like to know how to turn off selection for a layer in my map.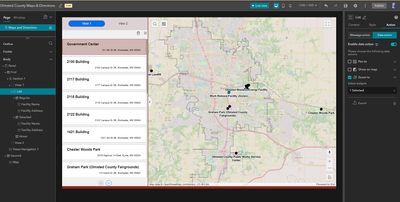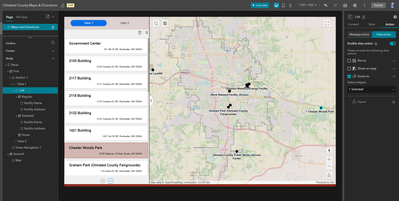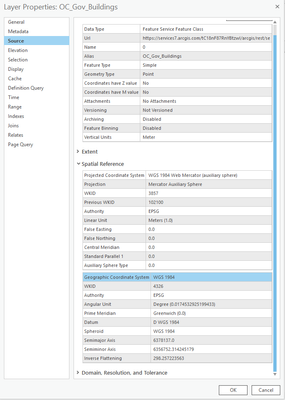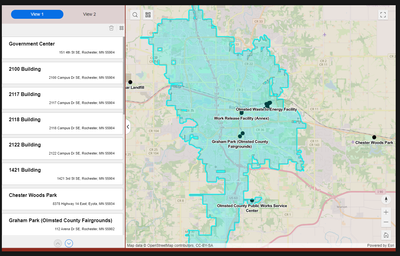 Teresa Blader
Olmsted County GIS Specialist
1 Solution

by
jcarlson

MVP Esteemed Contributor
Mark as New

Bookmark

Subscribe

Mute
So, a Data Action is something that requires an extra click, and it's added to the upper-right of the widget.
Here's a mock-up of two maps. The list is configured with the Zoom To and Show on Map actions enabled for the map in the lower-right. The map is ordinarily empty, so the showing and zooming both worked as intended. Note the Data Actions menu expanded in the list.
As you noted, the feature in the bigger map is still selected. When two elements (the map and the list) share a data source, selecting in one selects in the other.
To get the zooming to happen automatically, you need to add a Message Action to your List widget.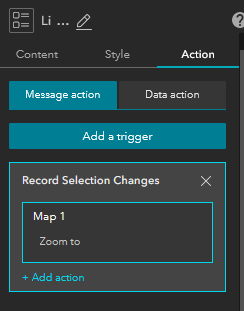 That should behave as you intend.
- Josh Carlson
Kendall County GIS
7 Replies