New Contributor III
Mark as New

Bookmark

Subscribe

Mute
Hi,
how can i list all services in ArcGIS Enterprise connected to a datasource table.
We have a referenced standard geodatabase (SQL Server 2014) which is connected to a Portal for Arcgis. I want to check what services in Portal for ArcGIS (10.7.1) are referenced to a table in this database (full tables published or services out of joins in db query layers)?
Regards
Christoph
2 Solutions

New Contributor III
Mark as New

Bookmark

Subscribe

Mute
I wrote some weeks ago some code in python to implement my task. The GUI isn't fancy (OnEnter doesn't work, ...), but it works for our purpose. So if someone wants to use it... One interesting thing about this: we moved two weeks ago from ArcGIS Enterprise 10.7.1 to 10.8.1 and since that time more services are listed with no datasource/tables? Did something changed in the Service Folder Structure on ArcGIS Server?
from 

arcgis.gis 

import 

GIS


import 

arcgis.gis.admin


import 

json


import 

pandas


import 

pandastable


from 

pandastable 

import 

Table

, 

TableModel


from 

IPython.display 

import 

display


from 

tkinter 

import 

*



class 

Window():

    

def 

__init__

(

self

, 

master):

        master.title(

"DataSources to Portal Featureservices"

)
        master.geometry(

"1600x876"

)
        master.configure(

background

=

'#F0F0F0'

, 

pady

=

8

, 

padx

=

8

)
        

source_gis 

= 

None





        

self

.anmeldung_label = Label(master

, 

justify

=LEFT

, 

text

=

"Portal Login (maybe not necessary):"

)
        

self

.user_label = Label(master

, 

justify

=LEFT

, 

text

=

"Username:"

)
        

self

.user_tbox = Entry(master

, 

width

=

30

)
        

self

.pw_label = Label(master

, 

justify

=LEFT

, 

text

=

"Password:"

)
        

self

.pw_tbox = Entry(master

, 

show

=

'*'

, 

width

=

30

)
        

self

.empty_label = Label(master

, 

justify

=LEFT

, 

text

=

"           "

)
        

self

.empty_label2 = Label(master

, 

justify

=LEFT

, 

text

=

"                                                 "

)
        

self

.empty_label3 = Label(master

, 

justify

=LEFT

, 

text

=

"                                                 "

)
        

self

.empty_label4 = Label(master

, 

justify

=LEFT

, 

text

=

"                                                 "

)
        

self

.empty_label5 = Label(master

, 

justify

=LEFT

, 

text

=

"                                                 "

)

        

self

.tabname_label = Label(master

, 

text

=

"Search"

)
        rbwert = IntVar()
        

self

.dienstname_rb = Radiobutton(master

, 

value

=

1

, 

variable

=rbwert

, 

text

=

"Servicename"

)
        

self

.tabname_rb = Radiobutton(master

, 

value

=

2

, 

variable

=rbwert

, 

text

=

"Table"

)
        

self

.tabname_tbox = Entry(master

, 

width

=

30

)
        

self

.tableframe = Frame(master

, 

width

=

1506

, 

height

=

640

, 

pady

=

4

, 

padx

=

4

, 

borderwidth

=

2

, 

relief

=

"groove"

)
        

self

.table = pt = Table(

self

.tableframe

, 

width

=

1506

, 

height

=

640

, 

rows

=

1

, 

cols

=

3

, 

editable

=

False, 

enable_menus

=

False

)
        emptylist = []
        emptylist.append([

''

, 

''

, 

''

])
        col = [

'FEATURESERVICE NAME'

, 

'DATASOURCE'

, 

'TABLES'

]
        result = pandas.DataFrame(emptylist

, 

columns

=col)
        pt.updateModel(TableModel(result))
        pt.autoResizeColumns()
        pt.show()
        rbwert.set(

2

)
        

self

.list_button = Button(master

, 

text

=

"List Tables"

, 

command

=

lambda

: 

self

.bt_list_tables(
            

self

.user_tbox.get()

, 

self

.pw_tbox.get()

, 

self

.tabname_tbox.get()

, 

rbwert.get()))
        

self

.exit_button = Button(master

, 

text

=

"Close"

, 

command

=fenster.quit)

        

self

.anmeldung_label.grid(

row

=

1

, 

sticky

=W

, 

pady

=

2

)
        

self

.user_label.grid(

row

=

2

, 

sticky

=W

, 

pady

=

2

)
        

self

.user_tbox.grid(

row

=

2

, 

column

=

1

, 

sticky

=W

, 

pady

=

2

, 

padx

=

2

)
        

self

.pw_label.grid(

row

=

3

, 

sticky

=W

, 

pady

=

2

)
        

self

.pw_tbox.grid(

row

=

3

, 

column

=

1

, 

sticky

=W

, 

pady

=

2

, 

padx

=

2

)
        

self

.empty_label.grid(

row

=

4

, 

column

=

1

, 

sticky

=W

, 

pady

=

2

, 

padx

=

2

)
        

self

.tabname_label.grid(

row

=

6

, 

sticky

=W

, 

pady

=

6

, 

padx

=

2

)
        

self

.dienstname_rb.grid(

row

=

6

, 

pady

=

6

, 

padx

=

2

)
        

self

.tabname_rb.grid(

row

=

6

, 

sticky

=E

, 

pady

=

6

, 

padx

=

2

)
        

self

.tabname_tbox.grid(

row

=

6

, 

column

=

1

, 

sticky

=W

, 

pady

=

6

, 

padx

=

2

)
        

self

.list_button.grid(

row

=

6

, 

column

=

2

, 

sticky

=W

, 

pady

=

6

, 

padx

=

2

)
        

self

.empty_label2.grid(

row

=

6

, 

column

=

3

, 

sticky

=W

, 

pady

=

6

, 

padx

=

2

)
        

self

.empty_label3.grid(

row

=

6

, 

column

=

4

, 

sticky

=W

, 

pady

=

6

, 

padx

=

2

)
        

self

.empty_label4.grid(

row

=

6

, 

column

=

5

, 

sticky

=W

, 

pady

=

6

, 

padx

=

2

)
        

self

.empty_label4.grid(

row

=

6

, 

column

=

6

, 

sticky

=W

, 

pady

=

6

, 

padx

=

2

)
        

self

.tableframe.grid(

row

=

8

, 

columnspan

=

7

)
        

self

.table.grid()
        

self

.table.resizeColumn(

0

, 

300

)
        

self

.table.resizeColumn(

1

, 

745

)
        

self

.table.resizeColumn(

2

, 

460

)
        

self

.table.redraw()
        

self

.exit_button.grid(

row

=

9

, 

column

=

6

, 

sticky

=E

, 

pady

=

8

, 

padx

=

12

)


    

def 

login

(

self

, 

username

, 

pw):
        source_gis = GIS(

'PORTALNAME/WEBADAPTER'

, 

username

, 

pw

, 

verify_cert

=

False

)
        source_gis.users.me
        display(source_gis)
        

return 

source_gis


    

def 

color_red

(

self

, 

val):
        color = 

'#DC143C' 

if 

val == 

"!!! NO DATENSOURCE !!!" 

or 

val == 

"!!! NO TABLES !!!" 

else 

'black'


        

return 

'color: %s' 

% color


    

def 

bt_list_tables

(

self

, 

username

, 

pw

, 

searchstring

, 

rbvar):
        source_gis = 

self

.login(username

, 

pw)

        columns = [

'FEATURESERVICE NAME'

, 

'DATASOURCE'

, 

'TABLES'

]
        resultlist = []
        gis_servers = source_gis.admin.servers.list()
        

for 

server 

in 

gis_servers:
            serviceManager = server.services
            

for 

folder 

in 

serviceManager.folders:
                

if 

folder 

in 

(

'Geocoding'

, 

'Routing'

, 

'System'

, 

'Utilities'

):
                    

continue


                for 

service 

in 

server.services.list(folder):
                    

#print(service.url + "/iteminfo/manifest/manifest.json")


                    

json_string = service._service_manifest()
                    json_dict = json.loads(json_string)
                    

if 

'databases' 

in 

json_dict:
                        databases = json_dict[

'databases'

]
                        

for 

database 

in 

databases:
                            databasename = 

""


                            

# DatabaseNames


                            

if 

'onPremiseConnectionString' 

in 

database:
                                databasename = database[

'onPremiseConnectionString'

]
                                

if 

"SERVER=" 

in 

databasename:
                                    dbnameshort = 

""


                                    

entrylist = databasename.split(

';'

)
                                    

for 

entry 

in 

entrylist:
                                        

if 

"INSTANCE=" 

in 

entry:
                                            dbnameshort += entry.replace(

"INSTANCE="

, 

""

) + 

"

\\

"


                                        

if 

"DATABASE=" 

in 

entry:
                                            dbnameshort += entry.replace(

"DATABASE="

, 

""

)
                                    databasename = dbnameshort
                                

else

:
                                    databasename = databasename.replace(

"DATABASE="

, 

""

)
                            

# Tables:


                            

if 

'datasets' 

in 

database:
                                datasets = database[

'datasets'

]
                                

for 

table 

in 

datasets:
                                    

# Search Tables with searchstring


                                    

if 

(rbvar == 

2 

and 

searchstring.upper() 

in 

table[

'onServerName'

].upper()):
                                        resultlist.append([service.properties.serviceName

, 

databasename

, 

table[

'onServerName'

]])
                                    

# Search Services


                                    

if 

(rbvar == 

1 

and 

searchstring.upper() 

in 

service.properties.serviceName.upper()):
                                        resultlist.append([service.properties.serviceName

, 

databasename

, 

table[

'onServerName'

]])
                            

# Search Services with a searchstring, but the service has no tables assigned


                            

elif 

(rbvar == 

1 

and 

searchstring.upper() 

in 

service.properties.serviceName.upper()):
                                resultlist.append([service.properties.serviceName

, 

databasename

, 

"!!! NO TABLES ASSIGNED !!!"

])
                            

# No searchstring but the service has no tables assigned


                            

elif 

(searchstring==

""

):
                                resultlist.append([service.properties.serviceName

, 

databasename

, 

"!!! NO TABLES ASSIGNED !!!"

])
                                

# No searchstring, but the service has no Database/-source


                    

elif 

(rbvar == 

1 

and 

searchstring.upper() 

in 

service.properties.serviceName.upper()):
                        resultlist.append([service.properties.serviceName

, 

"!!! NO DATABASE/-SOURCE !!!"

, 

"!!! NO TABLES ASSIGNED !!!"

])
                    

# No searchstring, but the service has no Database/-source


                    

elif 

(searchstring==

""

):
                        resultlist.append([service.properties.serviceName

, 

"!!! NO DATABASE/-SOURCE !!!"

, 

"!!! NO TABLES ASSIGNED !!!"

])
        

result 

= 

None


        if 

resultlist:
            result = pandas.DataFrame(resultlist

, 

columns

=columns)
        

else

:
            templist = []
            templist.append([

''

, 

''

, 

''

])
            result = pandas.DataFrame(templist

, 

columns

=columns)
        (result
         .style.applymap(

self

.color_red)
         .hide_index()
         .set_table_styles([

dict

(

selector

=

'th'

, 

props

=[(

'text-align'

, 

'left'

)])])
         .set_properties(**{

'text-align'

: 

'left'

}))
        

self

.table.updateModel(TableModel(result))
        

self

.table.redraw()
        

self

.table.show()
        fenster.config(

cursor

=

""

)






if 

__name__ == 

'__main__'

:
    fenster = Tk()
    app=Window(fenster)
    fenster.mainloop()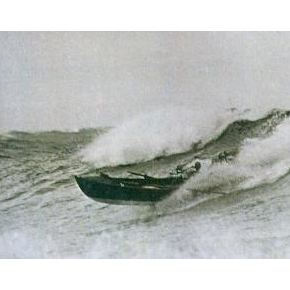 by
DavidHoy

Esri Contributor
Mark as New

Bookmark

Subscribe

Mute
6 Replies