New Contributor II
Mark as New

Bookmark

Subscribe

Mute
Hi,

I just installed a base deployment of ArcGIS Enterprise 10.9


Everything during the installation was ok, the components are working fine and are installed in the right order. I can publish to the portal without any problems from Pro.

But, when I go to the published feature layer in the portal I cant see any layers in the service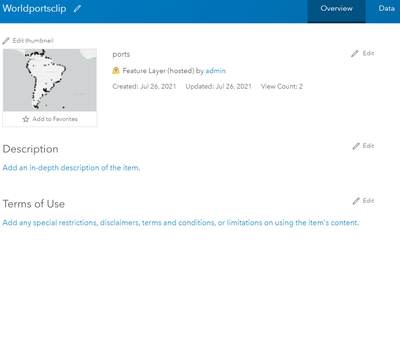 When I try to open the feature in the map viewer I get the error below, background maps opens fine. Its a 404browser error (page not found) so it does not give any clue on what's wrong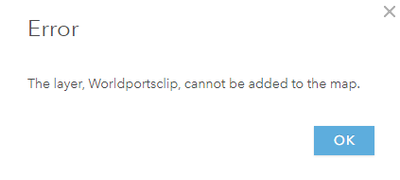 I can open the feature service i arcgis online, so I guess there is a problem with the communication between the server and portal internally.

The fedaration of the server is confirmed, but I have a strange message that I don't understand --> ArcGIS Server services URL "url/server/manager" cannot be validated against "url/server/manager/rest/info" If the service URL is a proxy URL verify it is accessible to clients.


I don't understand, if the status of the federation is ok what does the info mean?


Anyone recognize the problem and know how to fix it.
Appreciate any help!:)

Best/
Johan
1 Solution

New Contributor II
Mark as New

Bookmark

Subscribe

Mute
The fault was that I used url/server/manager instead of only url/server as the Service URL when federating.
I unfederated the server and did a new federation with the correct Service URL, now everything works:)
4 Replies