Mark as New

Bookmark

Subscribe

Mute
Charts sometimes need to be displayed using one value axis and two categories. An example would be values such as "Employment" and categories such as a month and a state. The chart is built normally using the categories from the "Grouped Values"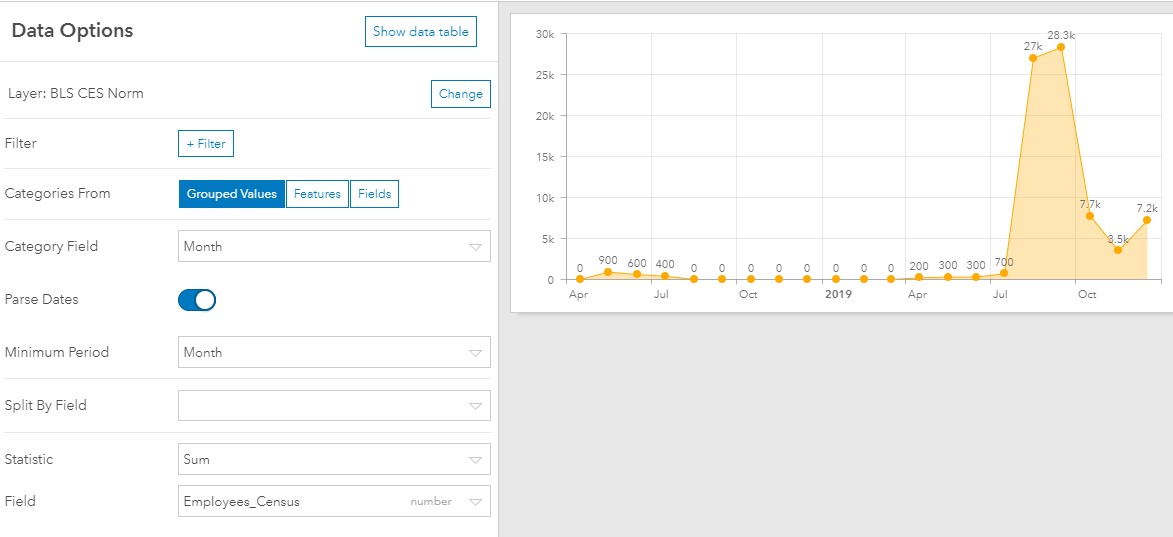 A list (of states) can is then added to the dashboard and an action tied to the serial chart to enable a filtered display of data from the second category in addition to the time series.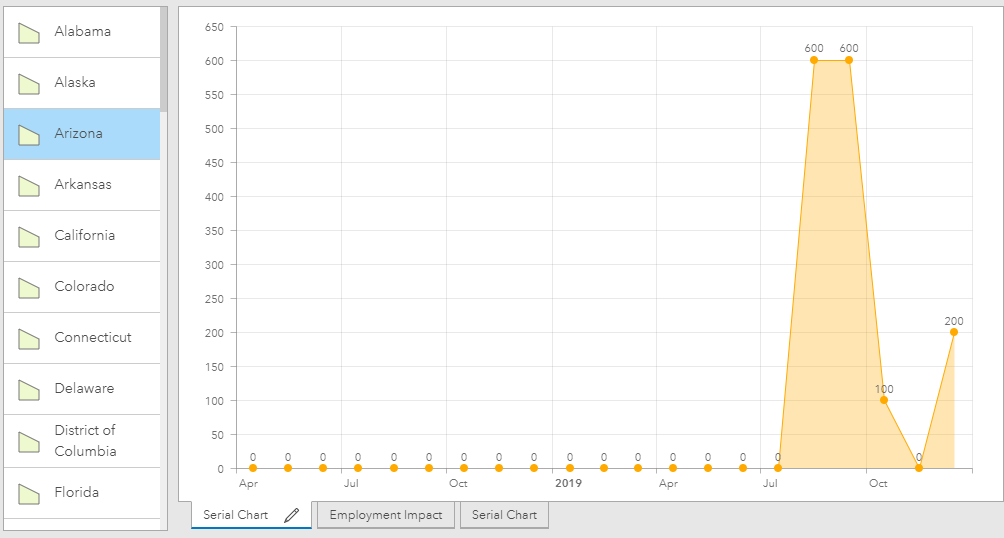 Importantly, with the "Grouped Values" option selected, the sum of the values axis is displayed when there is no selection in the list. In other words, if not state is selected, the sum for all the states in the serial chart data source for each month is displayed.
However, If two-series need to be displayed on a serial chart, then the "Categories from Features" option is used.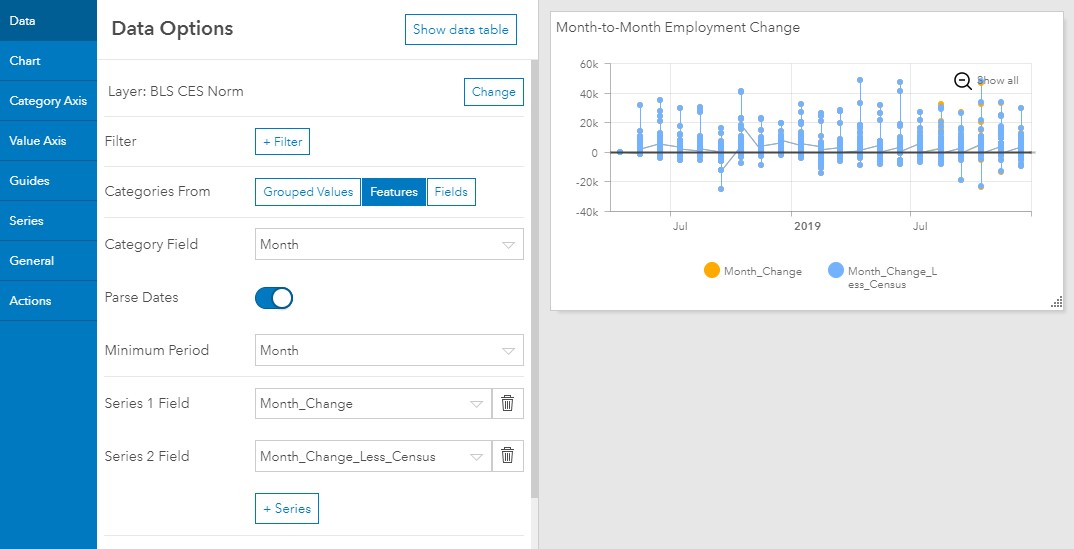 As is visible in the image above, when the "Categories from Features" is used, the chart displays values for all the categories (states) simultaneously. Ideally, the serial chart would display the sum of the values axis for the Month category, not the value for each state.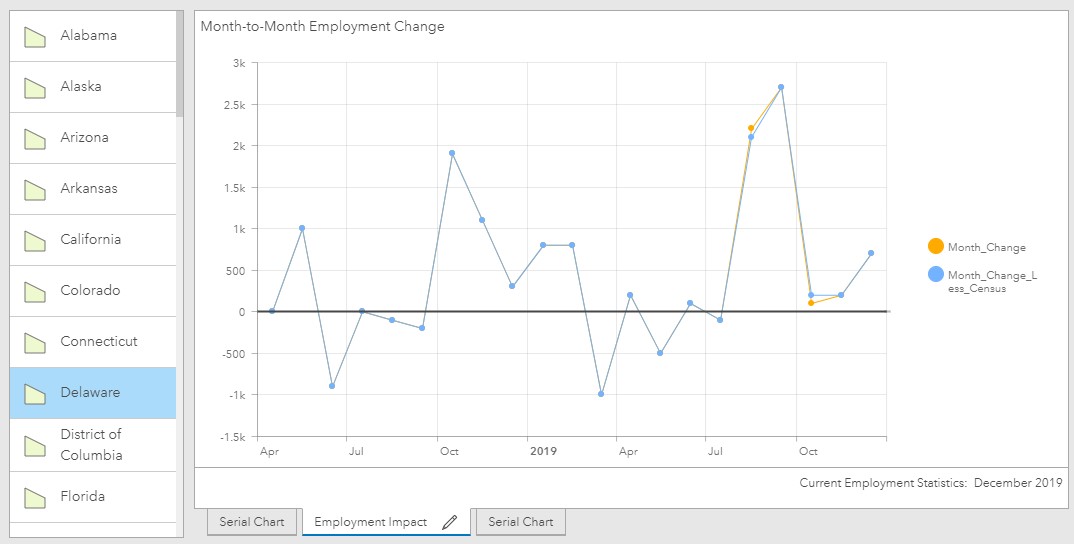 When a state is selected in the list, thereby filtering the values to just a single state, the chart renders as desired.
Two separate but similar proposals which could fix the behavior)
Provide the option to use more than one series on a chart configured with "Grouped Values"
When using the Categories from features, provide an option to display either one of these two mutually exclusive configurations - the sum of features values or each category (the current default behavior)
6 Comments
You must be a registered user to add a comment. If you've already registered, sign in. Otherwise, register and sign in.