Mark as New

Mark as Read

Bookmark

Subscribe

Email to a Friend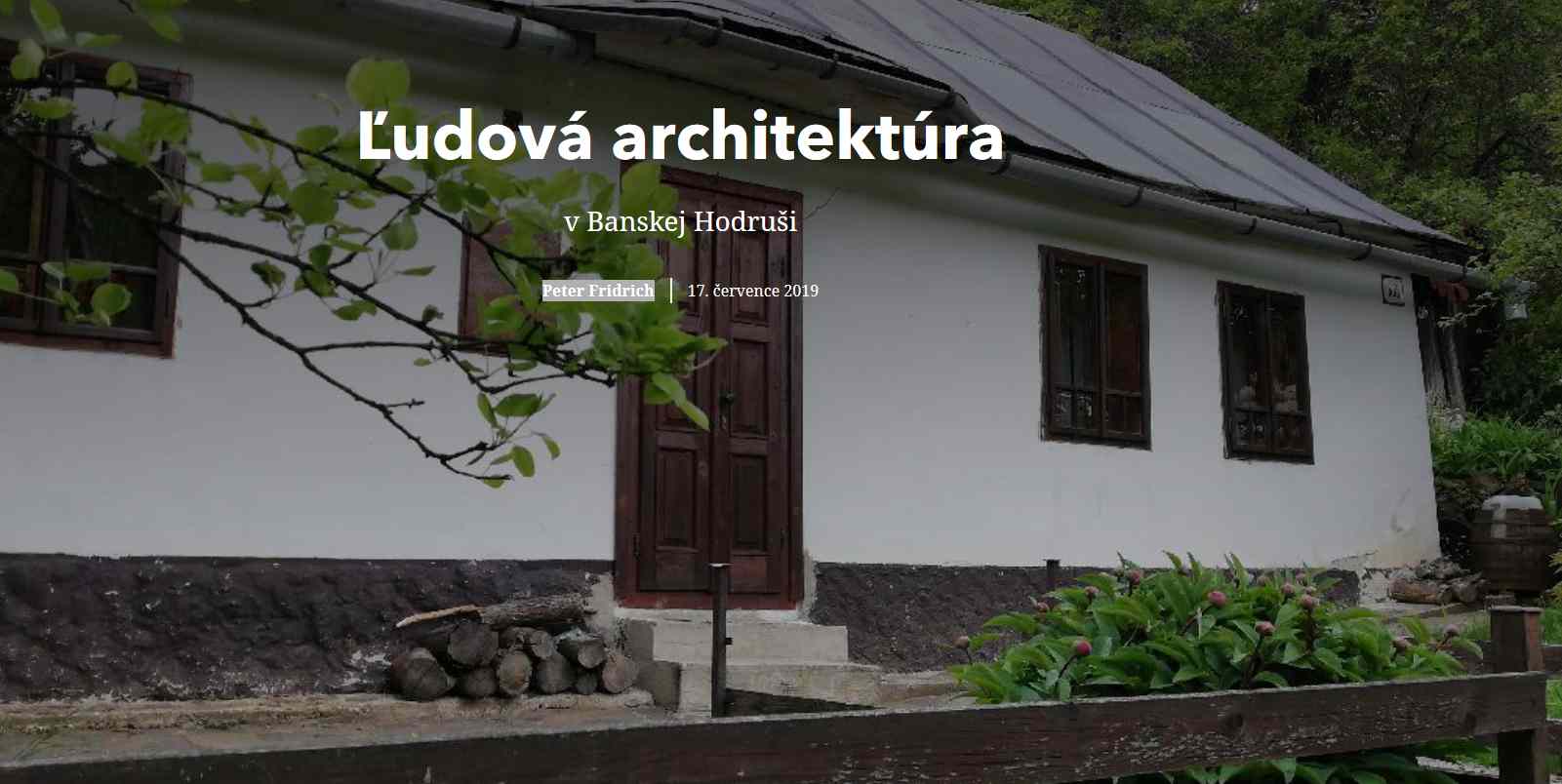 Peter Fridrich je pre mnohých ľudí zo Slovenska už známa osobnosť vďaka svojmu koníčku, ktorý ho dennodenne zamestnáva. Stará sa o miestnu historickú banskú klopačku - nielenže ju denne ručne naťahuje, ale ju aj opravil. Objavil sa v televíznej reportáži na RTVS, na Internete je tiež niekoľko reportáži o tejto pozoruhodnej aktivite, ako napríklad tu.
Keď som sa s ním prvý raz stretol začiatkom tohto roku, tak vyslovil túžbu odhaliť pre verejnosť niektoré pozoruhodnosti ľudovej architektúry v Banskej Hodruši. Banská Hodruša je časťou obce Hodruša-Hámre a jej technické pamiatky v okolí sú na Listine svetového prírodného a kultúrneho dedičstva UNESCO.
Zoznámil som ho s technológiou máp s príbehom od Esri a pre publikovanie pamiatok ľudovej architektúry sme vybrali novú generáciu máp s príbehom, ktorá sa označuje ako ArcGIS Story Map. V dobe, keď sme ju používali bola ešte v beta verzii, dnes je táto technológia už uvoľnená. Našim hlavným problémom bolo ako publikovať viacero fotografií tak, aby boli naviazané ku jednej pamiatke. Problém sme využili prostredníctvom tzv. sidecaru, o ktorom píšem v inom blogu. Dúfam, že sa nám tento problém podarilo dobre vyriešiť a že mapa s príbehom, ktorú vytvoril Peter vás zaujme. V každom prípade je to pozoruhodné, že na Slovensku žujú takíto mladí ľudia, ktorí sa starajú o naše historické dedičstvo a ktorí si nájdu čas pozbierať a pripraviť pre verejnosť takéto zaujímavé príbehy, ktoré sa týkajú okolia, v ktorom vyrastali.
You must be a registered user to add a comment. If you've already registered, sign in. Otherwise, register and sign in.