Occasional Contributor III
Mark as New

Bookmark

Subscribe

Mute
I noticed that the Create Thiessen Polygon Tool in ArcGIS 10.3 is not producing a continuous irregular tessellation across the analysis area.
The resulting polygons have gaps and overlaps as confirmed by topology! I have not noticed this on other versions of ArcGIS.
Can anyone confirm that this is happening on their installation of ArcGIS 10.3? Is there a fix, or does anyone have a script to replace Create Thiessen Polygons that works correctly?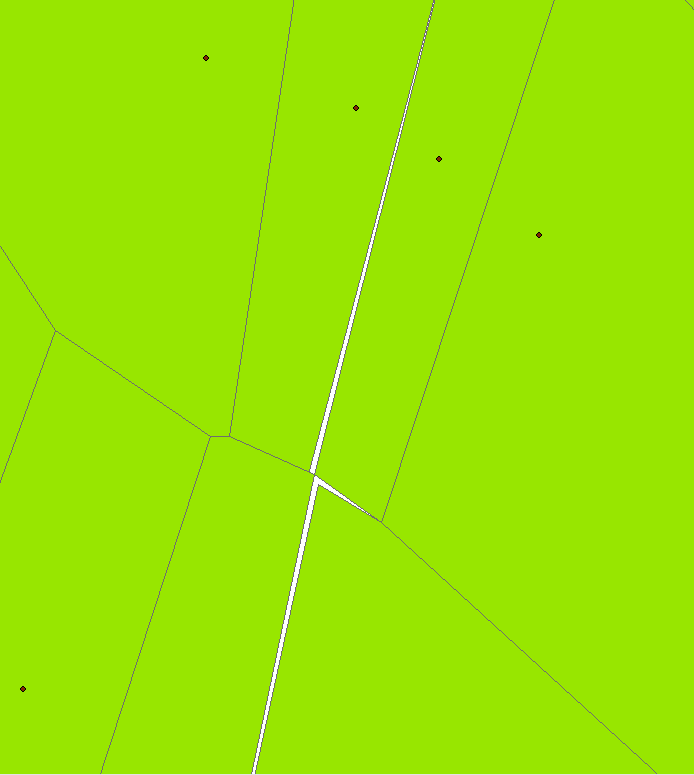 1 Solution

MVP Legendary Contributor
Mark as New

Bookmark

Subscribe

Mute
Clam Art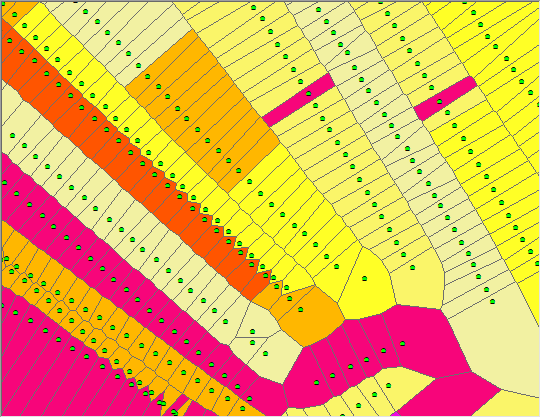 Well, you are going to have one H of a time trying to do that point distribution all at once.
In short, my toolbox didn't generate errors...don't know why yours did.
Shapefile in ... shapefile out as indicated in the tool help (for a litany of reasons)
The algorithm is Steve Fortune's original in case Ghislain is interested....I kept it old school without modern data structures, since it is a thing of beauty.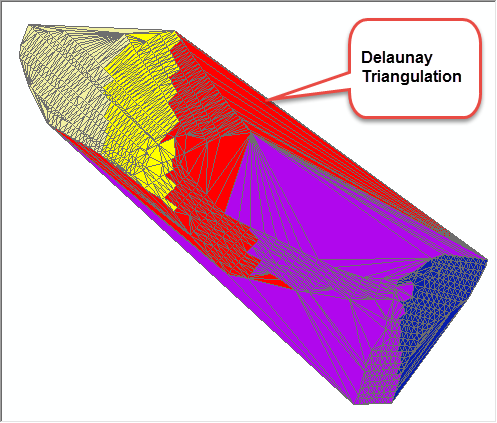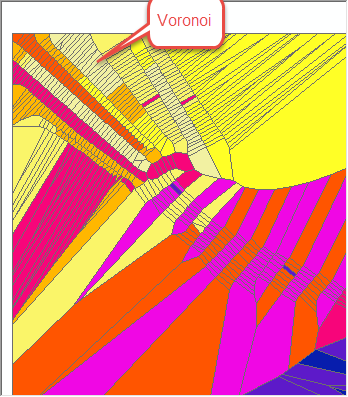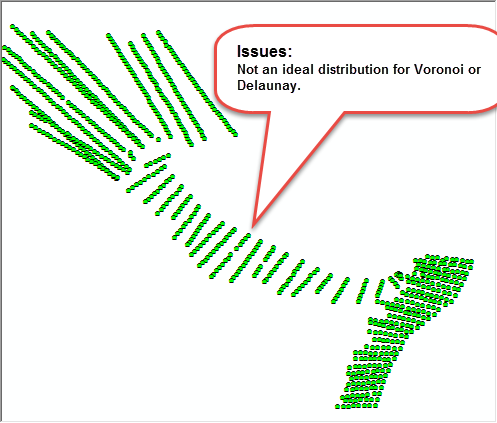 I just did one portion and had no issues except for the fact that
the distribution is hardly ideal for Voronoi or Delaunay triangulations
the coordinates are Geographic making the results essentially useless since the triangles etc are not geodesic
having said that, here are a few images and a package for you to examine. If you can play with the data and show me where you were getting the gaps, I can examine further (hope the mpk works... if not, I will zip and ship)
ADDENDUM
I am also guessing that is the coordinate system aka Geographic that is causing the problem
12 Replies