New Contributor III
Mark as New

Bookmark

Subscribe

Mute
Hi all,
I only want to my output to have two fields.
I press the add/plus button in the Spatial Join tool, then type in properties of Output Field (see screenshot) and press OK.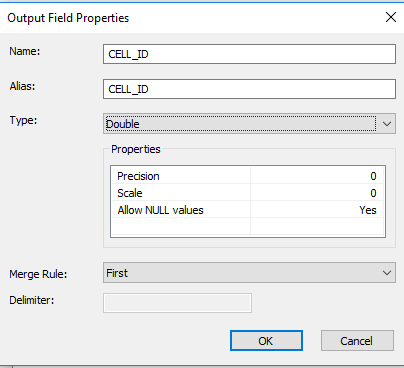 But there is nothing saved: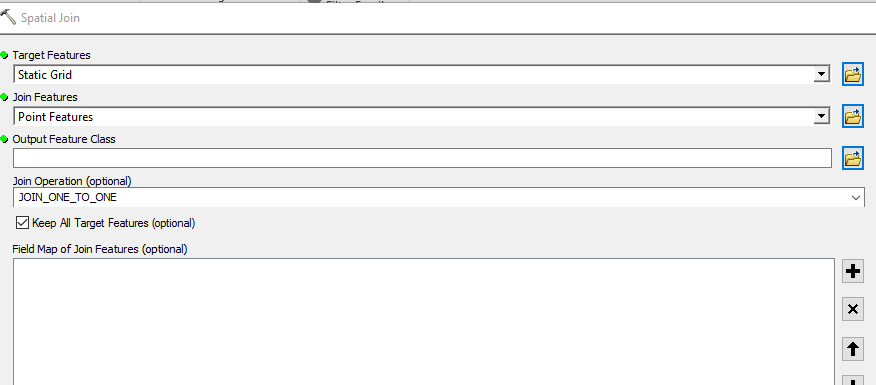 I have also tried to make a variable from Field Map of Join Features, however same thing happens - i can type it in, but nothing is saved.
Any ideas?
Thanks

1 Solution

New Contributor III
Mark as New

Bookmark

Subscribe

Mute
Thanks Dan,
For some reason that link doesn't work, but the URL is correct?
I've copied details below.
Note, I've tried the alternate solution and it still doesn't work... so not much of a solution!
I've decided for this tool that it isn't that important, so will just wait for resolution.
Thanks all!
Bug BUG-000098008
Synopsis
The Spatial Join tool displays a blank Field Mapping in Model Builder if preceding processes are deleted.
---
Additional Information
N/A
---
Alternate Solution
Remove the Spatial Join tool, and add the tool again.
Bug Number
BUG-000098008
Submitted
Jul 25, 2016 02:53 PM
Severity
Medium
Applies To
ArcGIS for Desktop
Version Found
10.4.1
Prog Language
N/A
Server Platform
Windows 10.0
Client Platform
Windows 10.0
Database
N/A
Locale
N/A
Status
In Product Plan
Version Fixed
SP Fixed
9 Replies