New Contributor II
Mark as New

Bookmark

Subscribe

Mute
I have a set of points as shown in the picture below. What I want to do is to create a series of crisscrossing lines like the second picture below. Is there any way to do this without having to resort to manual line-drawing? I have tried many ways from the "points to line" function to fishnets, but none of them seem to work! Any tips to make this easier would be much appreciated too! Thanks!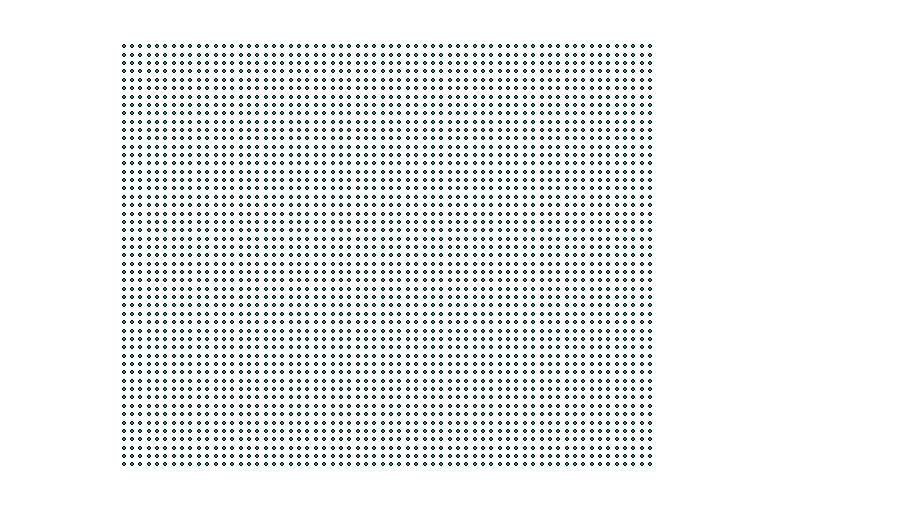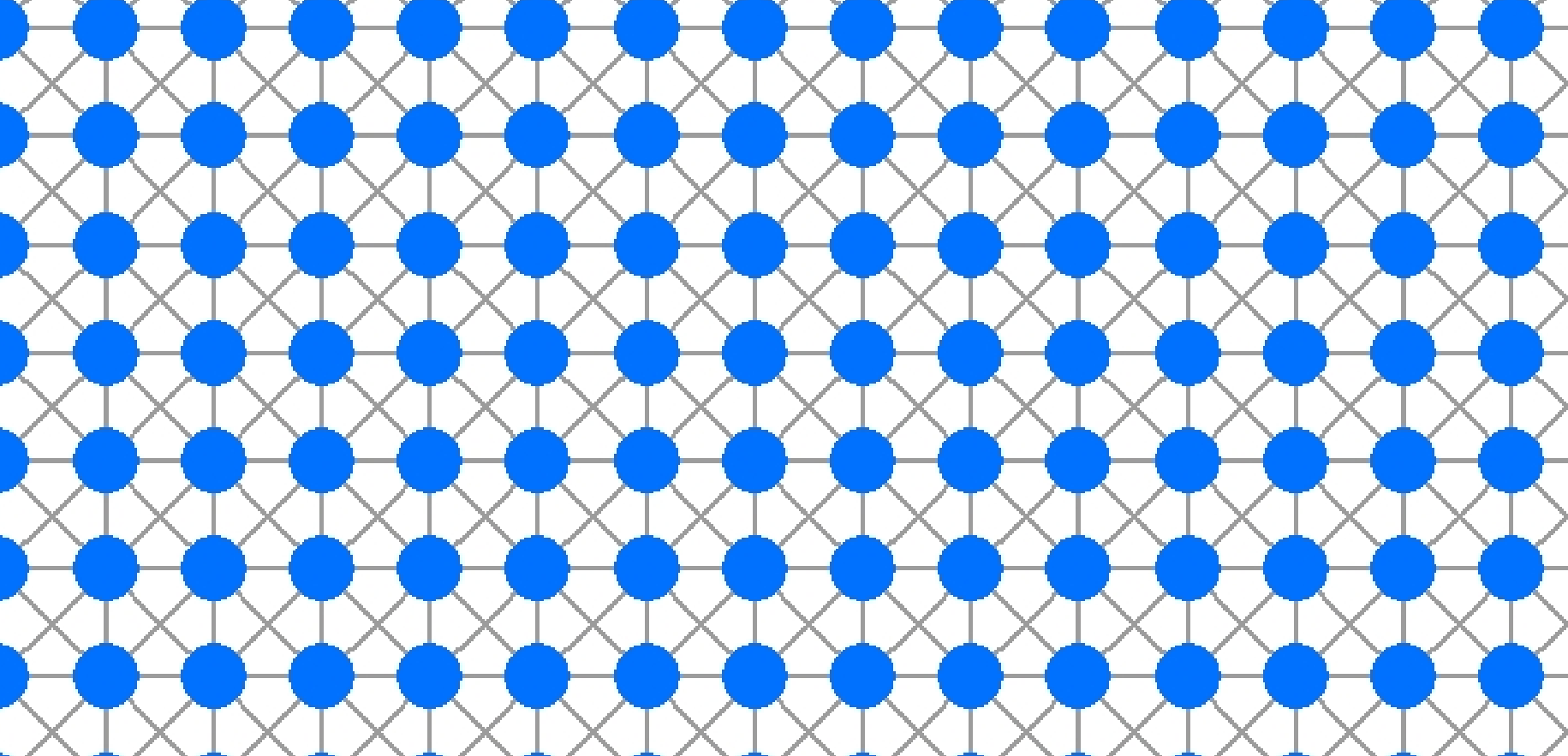 1 Solution

Regular Contributor II
Mark as New

Bookmark

Subscribe

Mute
There is an easy solution but with many steps.
Frist , you will measure the diagonal line between the two closer points. (as the picture ).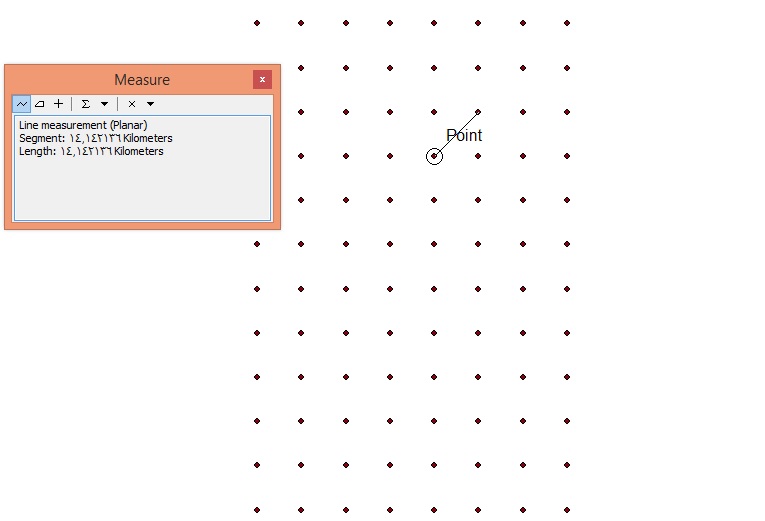 2- Use Add XY Coordinates to your point feature class .
3- Use Spatial Join and make the join feature class and target feature class is your point feature class (same layer). and Join operation one to many , and match option within a distance and the distance is the diagonal distance the measured in step 1.( as the picture)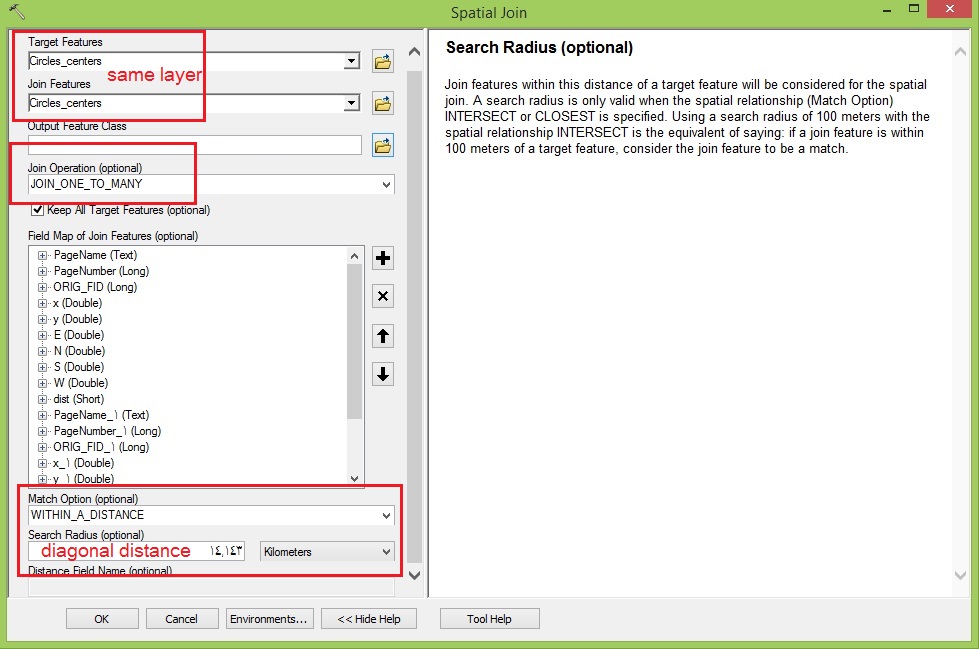 4-After Join we should delete the join with the same point , so we will go to attribute table and make a query ("TARGET_FID" = "JOIN_FID") to select those points then delete them. (as the picture)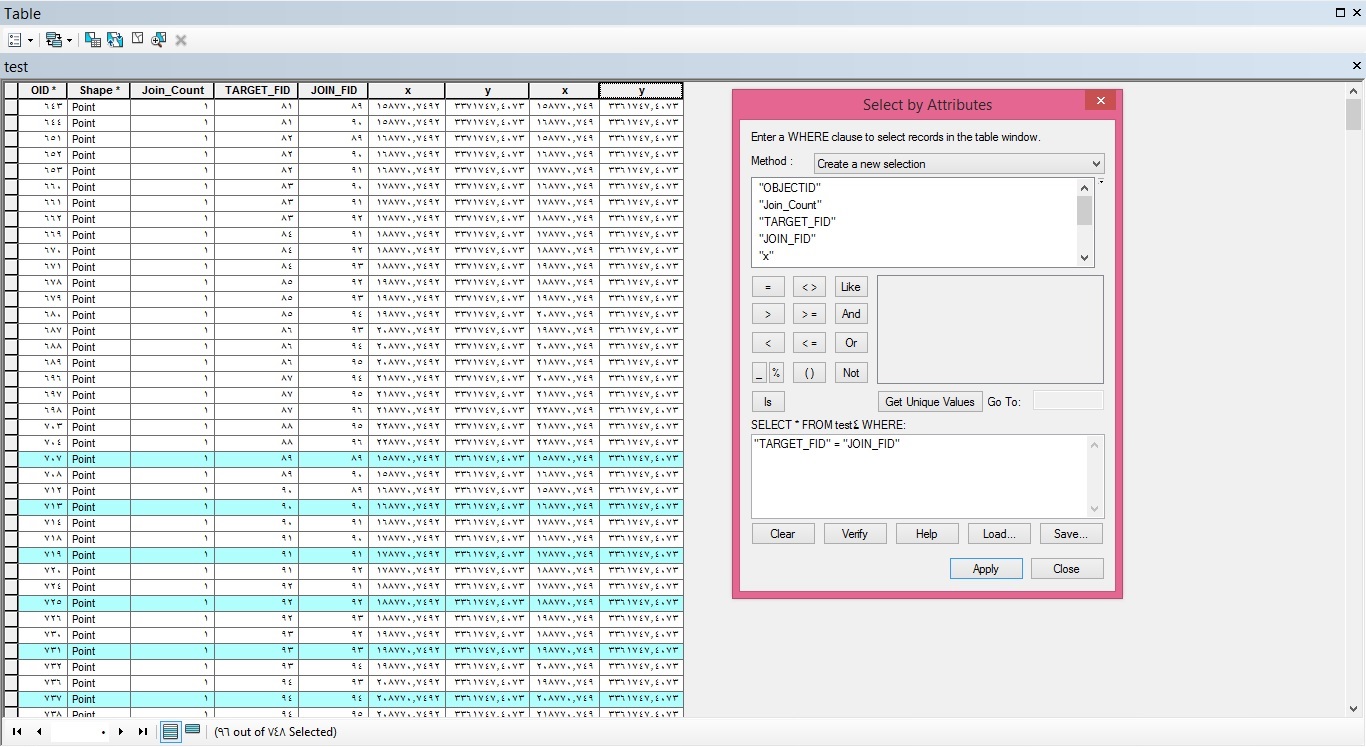 5- The main operation in this solution is using XY To Line tool. and define Start X field and Start Field as the x and y coordinates of target fields and End X field and End Field as the x and y coordinates of Join fields (Vice versa). and define same spatial reference.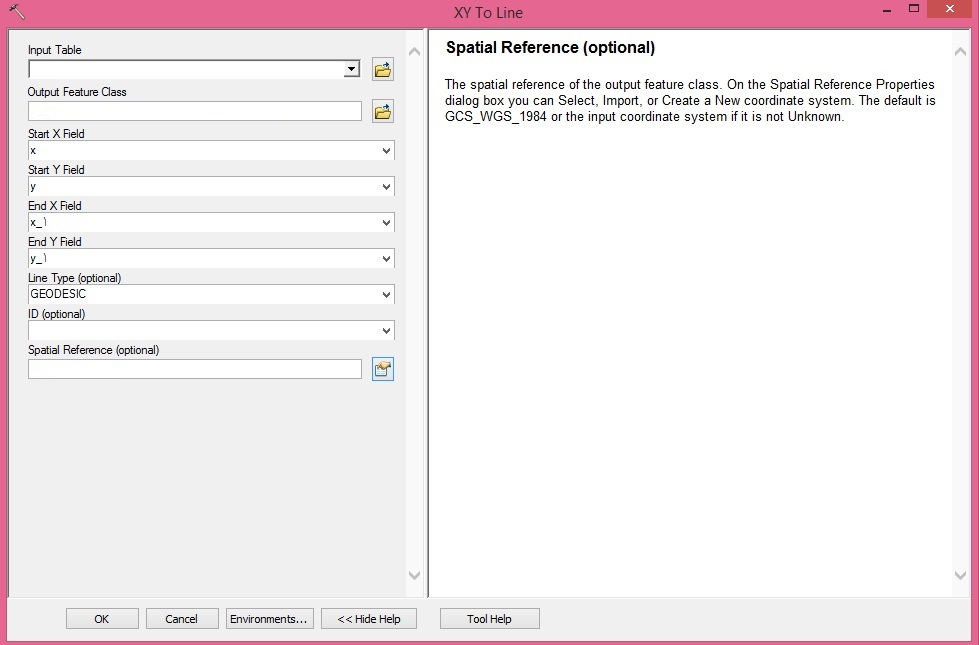 6-Finaly , you will get the square and diagonal lines. as you want. But you will need to Use Dissolve tool, to remove the duplicate lines .
5 Replies