Mark as New

Mark as Read

Bookmark

Subscribe

Email to a Friend
Mit ArcGIS AppStudio werden schnell und einfach plattformübergreifende native Geo-Apps erstellt. Diese Apps basieren auf konfigurierbare App-Templates, von denen einige ready-to-use verfügbar sind. Entwickler können App-Templates customizen oder auch vollständig Neue erstellen, das Ganze mit der Power von ArcGIS Runtime. Es sind keine Programmierkenntnisse zum Konfigurieren und Erstellen von Apps mit einem App-Template nötig. Die Apps können anschließend über ArcGIS Online oder ArcGIS Enterprise verteilt und mit den AppStudio Player ausgeführt werden. AppStudio bietet aber auch die Möglichkeit zum Erstellen von ausführbaren Apps (.apk, .ipk, .exe usw.) für die Verteilung durch Kopieren bzw. in den entsprechenden AppStores.
Mit der Version 4.3 kommen folgende Neuerungen (Auszug):
Anforderungen:

Upgrade auf ArcGIS Runtime 100.8
Update auf Qt Installer 3.2.2
Default Android SDK ist nun 29

Templates:

MapViewer Template: neues Sketch Tool und offline Routing
3D Scene Viewer Template: Identify von Features und Popups
Quick Report Template: Copy/Paste für sich wiederholende Werte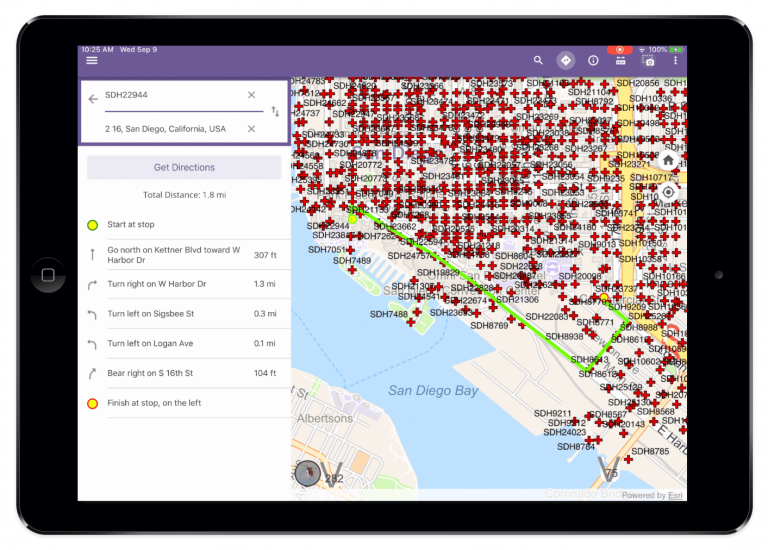 Offline Routing im MapViewer Template
Einige Verbesserungen des App Framework, z.B. neue Batteriekomponente und verbesserter Kamaradialog
Im AppStudio Player können nun für einen Anwender mehrere Profile angelegt und dazwischen gewechselt werden
Ausführliche Informationen zu den Neuerungen von ArcGIS AppStudio 4.3 findet Ihr in diesem News Blog von Esri Inc., im Whats New und in der AppStudio GeoNet Gruppe.
You must be a registered user to add a comment. If you've already registered, sign in. Otherwise, register and sign in.