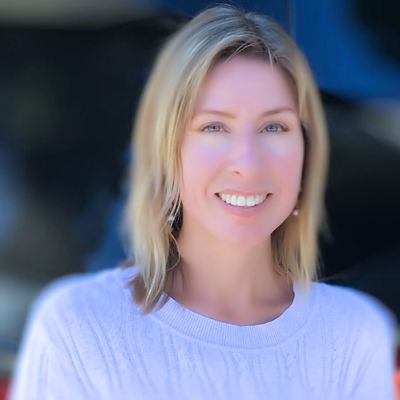 Mark as New

Mark as Read

Bookmark

Subscribe
Updated July 5, 2023
The use of ArcGIS maps and apps has expanded well beyond traditional GIS roles. Business analysts, data scientists, researchers, operations managers, and many other non-GIS professionals find value in using ArcGIS to streamline field data collection, conduct advanced spatial analytics, create compelling visualizations, and share information that leaders, policy makers, and the public can easily understand and act on.
Any organization that wants to get results with technology has to prepare its workforce to confidently apply the technology. As of August 14, 2016, all Esri customers with current maintenance receive unlimited access to e-Learning on Esri Academy. Organization-wide access to e-Learning enables the entire workforce to build skills and gain confidence with ArcGIS tools at any time, from anywhere.
The e-Learning benefit is not tied to product licensing or user type status—all employees, interns, contractors, faculty, and students at customer organizations are eligible to take e-Learning. It is up to the organization to decide whom to enable and how to enable access. We realize that enabling e-Learning access at an enterprise scale requires planning.
Below are considerations for managers and others who will be supporting e-Learning access at their organization.
1. Whom do you want to enable for e-Learning access?
This is the most important question to consider. To get the full value of your maintenance benefit, your organization may want to provide e-Learning access to employees outside the core ArcGIS user group. Perhaps you'd like to support professional development paths for individuals in other departments. Perhaps you've received requests from these individuals to use ArcGIS tools. E-Learning is a great tool to ignite enthusiasm and build practical skills related to mapping and analytics.
Step 1 in crafting your plan: Determine the approximate number of users you want to enable and the organizational roles that will participate.
2. Where do you want to manage e-Learning access?
Location, location, location—everything always comes down to where. There are two places where you can manage e-Learning access:
ArcGIS Online — Members of an ArcGIS Online organization can access all e-Learning as soon as Esri access is enabled for them in ArcGIS Online. These individuals will need to sign in to Esri Academy with their ArcGIS Online organizational account. If they're logged into the ArcGIS Online organization when they visit Esri Academy their access to e-Learning is seamless (no additional sign-in is required).
Benefits:

It's easy. ArcGIS Online administrators routinely enable Esri access so that members can access this community and other Esri websites.
Members can use the same username and password they already use for ArcGIS Online.

Disadvantages:

Only organization members will be enabled for e-Learning access.
Members who have taken Esri training previously may want to use their existing ArcGIS public account so that all of their learning activity is associated with a single account.
When members are removed from the ArcGIS Online organization, their e-Learning access terminates and they will need to contact GIStraining@esri.com to have their training history transferred to an ArcGIS public account.
If the ArcGIS Online administrator disables Esri access before removing members from the organization, their training history may be difficult to recover.

Tip for Administrators: Do

not

disable Esri access before removing members from your ArcGIS Online organization.
What about ArcGIS Enterprise?
While members of an ArcGIS Online organization can seamlessly access e-Learning while logged into their organizational account, we are not able to validate ArcGIS Enterprise organizational logins. Members of an ArcGIS Enterprise organization will need to be connected in My Esri to access e-Learning on Esri Academy.
My Esri — Anyone who is not a member of an ArcGIS Online organization must be connected to your customer organization in My Esri. Once connected in My Esri, e-Learning access is automatically enabled.
Benefits.

Individuals who are already connected to your My Esri organization have e-Learning access enabled by default. No additional setup is required.
My Esri administrators can invite many people at once to connect (up to 1,000 at a time).
Individuals can use their existing ArcGIS public account for e-Learning. If they don't have a public account, it's easy and fast to create one at https://accounts.esri.com.
Administrators can limit e-Learning access to a specific time range if desired.
Disadvantage:

If you have many e-Learners, your My Esri organization will also have many connected users. Administrators may not like seeing a long list of connected users in the Manage Users table.

Tip: The Manage Users table in your My Esri organization has filters to display "e-Learning only users" and users who have more than the e-Learning access permission. Administrators can easily toggle e-Learning users off if, for example, they only want to see users with permissions to contact Technical Support or download software.

Step 2 in crafting your plan: Decide where you want to manage access—ArcGIS Online, My Esri, or perhaps both. After this decision is made, consider implementation details.
3. How will you enable e-Learning?
ArcGIS Online: An administrator simply needs to enable Esri access for each member and notify members to use their ArcGIS Online organizational account for e-Learning on Esri Academy. It's important to explicitly tell members to use their organizational account because many people have multiple ArcGIS accounts. If members of your ArcGIS Online organization sign in with a public account, they will not be able to access e-Learning that requires maintenance.
My Esri: Connect users using the email tool at My Esri > My Organizations > Users > Invite Users. You can type or copy/paste email addresses into the tool or upload a file (XLSX or CSV). The file should contain only one column and no header row. XLS files are not supported.
Do you have a large number of users (hundreds or thousands) who need e-Learning access?
Designate one or more individuals to be My Esri Training administrators, so they can invite and manage these users. Tip: If Training administrators will need to view e-Learning activity reports, they will need both the "assign training permissions" and "view training information" permissions.
You can also use tags to categorize connected users (by department, role, location, academic course, etc.). Using tags, it's easy to filter the Manage Users table view and perform administrative tasks from there.
Do you want a specific account used for e-Learning?
Individuals that receive a My Esri invitation can connect with any ArcGIS account. If you want a specific account used for e-Learning, add a custom message to the invitation with instructions.
4. How will you manage e-Learning access over time?
Many organizations have internal approval processes that regulate how employees and contractors request and take training. If yours does, integrate Esri e-Learning access into the existing processes.
Decide whether an administrator should proactively enable all approved users (by enabling Esri access in ArcGIS Online or connecting them to your My Esri organization).
As individuals are hired or end their association with your organization, make sure that adding and removing them from the My Esri or ArcGIS Online organization is part of your existing new employee/departing employee administrative processes.
After you've decided whom will be enabled for e-Learning access, where you will manage the access, and how you will manage access over time, you have a great start to a good plan to get the most value from your organization's maintenance benefit. All you need to do is execute.
14 Comments
You must be a registered user to add a comment. If you've already registered, sign in. Otherwise, register and sign in.