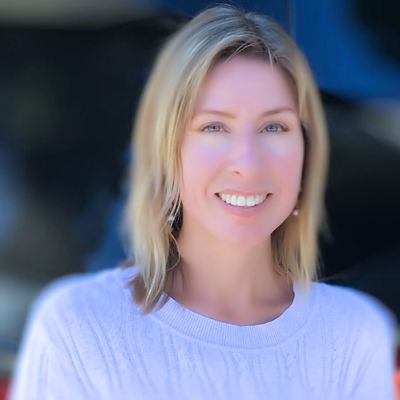 Mark as New

Mark as Read

Bookmark

Subscribe
Updated January 25, 2023
So you heard about one of our upcoming free massive open online courses and you're interested in the topic. As someone who's always on the lookout for opportunities to grow their skills and develop professionally, you take the plunge and register for the course. You add the course start date to your calendar and even block off time each week to attend. Nice! All you need to do now is wait patiently for the course to open.
Or is it?
Taking an Esri MOOC is a low-risk strategy to explore a new topic, feed your curiosity, and live out a lifelong learning goal. Courses are free, Esri provides the software, and if it turns out that work/life responsibilities are eating up all your free time, you don't have to keep attending. You're in complete control of the experience.
And there are a few things you can do before the course opens to help ensure your experience is excellent. Such as...
Understand the course setup.
A MOOC includes multiple sections, each of which includes videos, discussions, quizzes, and one or more hands-on exercises. A new section opens each week. Completing a section takes about 2-3 hours, though individual time will vary.
To watch the videos, participate in discussions, and take quizzes, you go to Esri Academy, sign in with the ArcGIS account you used to register for the course, and start or resume the course.
To complete the hands-on exercises, you access the course as above, but when you start an exercise, you'll open a second (incognito) browser window and sign into a different account than the one you used to register. The exercise instructions will step you through the process—it's easy and soon will feel like second nature.
In a MOOC, you use two accounts: your own ArcGIS public

account

or ArcGIS Online organizational account to access the course itself, and an Esri-provided ArcGIS account provisioned with the software needed to complete course exercises.
Understand the software setup.
As just mentioned, everyone who joins an Esri MOOC is given a temporary ArcGIS Online organizational account that's been assigned the software licenses, permissions, and credits needed to complete the hands-on exercises. This account is intended for use in the course and is active only while the course is open.
If you're attending a MOOC that uses ArcGIS Pro:
The first course exercise will step you through the process to download ArcGIS Pro and install it. Your computer must meet the ArcGIS Pro system requirements.
If you want to complete the exercises using a school or work computer that has ArcGIS Pro installed, you can as long as you're able to use a Named User license and sign in using your temporary ArcGIS Online organizational account. Talk with your IT administrator to confirm you can do this.

Note: Some courses use ArcGIS Pro 3.x. If your organization uses ArcGIS Pro 2.x, complete the hands-on exercises using a home PC or a workplace machine that doesn't have ArcGIS Pro 2.x installed on it.

Those who are brand-new to ArcGIS Pro will find it helpful to get familiar with the interface and terminology before the course starts. Use this free web course to do that.
Two screens are better than one.
In course exercises, you follow the step-by-step instructions and work with ArcGIS software at the same time. You can certainly navigate between two windows on a single screen, but many MOOC participants find it easier to view the instructions on a separate monitor (or tablet/smartphone) and complete the ArcGIS project on their primary monitor. If you don't have the luxury of two screens, printing the instructions may be a good alternative.
Be on the lookout for the green check mark.
To earn a certificate of completion, you need to complete all content in the course (except for optional activities). In the table of contents inside the course, a green check mark will display when you've completed an item.
If you don't see a green check mark next to an item, take action and complete it before the course closing date. Your hard work should be rewarded with a certificate, and we can't extend course access after the closing date.
Have fun.
Esri MOOCs are designed to extend your knowledge of the topic, and everyone learns better when they're engaged and having fun. Consider this: Any time you're in the course, thousands of other people are too. Someone may be watching the exact same video at the exact same time as you from a desk (or couch) on the other side of the international date line. A little mind-blowing.
Visit the discussion forum, share your thoughts, help fellow learners out by answering questions when you can, and enjoy the feeling of community that's a hallmark of Esri MOOCs.
13 Comments
You must be a registered user to add a comment. If you've already registered, sign in. Otherwise, register and sign in.