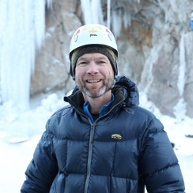 Mark as New

Mark as Read

Bookmark

Subscribe
Spatial and non-spatial data is at the heart of any analysis in the ArcGIS Pro desktop application! Knowing WHAT formats are natively supported in the ArcGIS Pro is critical for timely analysis and derivative products. But where to start?



Reviewing the "Supported data types and items" ArcGIS Pro Help document, one quickly learns that the answer is vast and complex. Does a GIS Professional need to view the data only or does the GIS Professional require read/write access to the data? Is the spatial or non-spatial data stored local on disk or in the cloud? Is the data a native Esri format or a non-Esri format?
Below is a list of types and items and details regarding the type of access using ArcGIS Pro:
Relevant to the conversation are those data types NOT supported in ArcGIS Pro. ArcMap users may be familiar with using Personal Geodatabases (*.mdb's) to manage their spatial, non-spatial data, and geodatabase behaviors. While it's possible to connect to a Microsoft Access in ArcGIS Pro 2.6 and higher, there are some nuances one can learn from this FAQ. If you still have ArcMap installed on a computer, the optimal workflow is to copy data from a *.mdb to a file geodatabase and paste it into an existing or newly created file geodatabase. Once in the file geodatabase, you can use this format in ArcGIS Pro AND ArcMap.
If your organization has legacy ArcInfo coverage data and wishes to use it within the ArcGIS Pro application, this older Esri format is not supported. But all is not lost! There is a GIS hack from Esri's Steve Lynch that is described in this Esri Community ArcGIS Pro Questions question.
Lastly, if data conversion is required, there are numerous geoprocessing tools to convert to/from Esri formats! The Conversion toolbox in ArcGIS Pro has 17 toolsets to convert data and formats from Excel to PDF to JSON and more! But wait! There's more! The Data Interoperability Tools extension supports numerous formats for data conversion for import and export to/from ArcGIS Pro!
For further geodatabase training, check out Esri's Deploying and Maintaining a Multiuser Geodatabase course:  https://bit.ly/3L4uf4n. 
You must be a registered user to add a comment. If you've already registered, sign in. Otherwise, register and sign in.