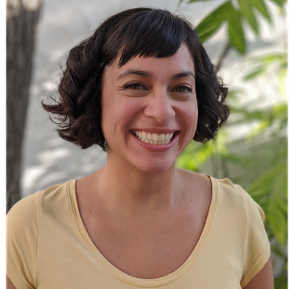 Mark as New

Mark as Read

Bookmark

Subscribe
Update 6/29/23: We now offer a print/exam copy option to our desk copy program. You can find information on this option and how it works here.
Like many academic publishers, Esri Press offers free desk copies of our books to qualified educators to consider for course adoption. But if you've visited our desk copy form in the past year, you may have been confused by the small list of titles available in the form:

A screenshot of the titles available to select in the online desk copy form. As of the date of this blog, there are six titles listed.
While this was previously the full list of titles available for desk copy request, it is now only the titles that offer instructor resources (as a DVD) for request. Note the use of "instructor resource" in the heading and "instructor DVD only" attached to each selection.
So what happened to the books? If you scrolled passed the top portion of the desk copy request form, you may have missed it: We've upgraded to a digital platform that's quicker, easier, and more flexible than our previous system. But if you're a seasoned user who's new to this method of access, or if you're new to our examination copies in the first place, how do you get started?
Desk Copies for Higher Education Instructors
To meet requests from our users for more books, faster access, and less waiting on shipping time, all of our e-books are available on demand through VitalSource. VitalSource is an e-book delivery platform that gives qualified educators access to not only our e-books, but all e-desk copies from other participating publishers, such as Wiley and McGraw-Hill.
For new users
Here's how it works:
Visit vitalsource.com/educators to start a free account.
Once you're in, start searching for a book you'd like to review (or sample, as it's called in this platform) and click the cover to open the book's page.
Click the orange "Request Sample" button to the right of the book cover.

A screenshot of "Women and GIS, Volume 2" in VitalSource. Note the statement above the orange button on the right: "You can add this eBook to your library after the publisher verifies you as an instructor."

Complete the short form about the course for which you'd like to sample this e-book and click "Complete Your Request."

A screenshot of the form to complete to qualify for sampling the title shown.

Give us 24-48 hours to review your request. We may reach out to you to verify that you're a qualified instructor.*
Once we do, you'll receive an email notifying you that you're approved for the VitalSource sampling portal.
Once you log back into VitalSource, you'll find the book you requested to sample in your library.
*By "qualified," we mean an instructor at a higher education institution. Because the platform opens up all available e-books to approved users, each publisher who receives a request for sampling for first-time users has to verify that the user is an instructor at the institution they used when they registered their account. Sometimes, this may require us reaching out to you for further verification, such as an emailed copy of your faculty ID or a supervisor's contact info.
For returning approved educators
If you've already been approved for sampling, great! Now you can sample any of our e-books whenever you want and as many as you want.
Here's how you self-sample books:
Log in to vitalsource.com/educators, find the book you want to sample, and click on the cover to open the book's page.
Click the orange "+Add to Library" button to the right of the book cover.

A screenshot of "Women and GIS, Volume 2" in VitalSource. Note the different statement in the orange button on the right and the statement above it: "You have been from approved for sampling."

Complete the short form about the course for which you'd like to sample this e-book and click "Complete Your Request."
Check your email for a message from VitalSource asking you to confirm adding this title to your library.
In the email, click "Add to Library." A new tab will open (or, if you're using a mobile device, your browser will open) and a confirmation will appear saying the book has been added to your library.
You can now access this e-book by clicking "My Bookshelf" in the blue navigation bar.
Don't be discouraged by the new steps for requesting our desk copies: While it's different, it's actually less time to process your e-request than the previous method of shipping print copies, and that means you have access to your desk copies sooner. And once you're approved, you're free to start sampling and keep sampling on your own schedule.
For international educators
Depending on the region or country associated with your login or with the VitalSource site, you may not see the above "Request a Sample" or "Add to Library" buttons. If you don't and want to sample a particular book, contact your nearest Esri distributor or email us at esripress@esri.com. Be sure to include the name(s) of the book(s) you want to inspect, the name of your institution, and the email address you want to use for VitalSource if it's not the one you're emailing from.
Desk Copies for Non-Higher Education Educators
Not a higher education educator? No problem: We can still offer e-desk copies to K-12 and non-traditional educators (such as consultants or professional services agencies). Simply complete the form per the instructions in the "For new users" section above. Someone from our team will contact you regarding your request, at which point you'll mention that you're either a K-12 educator or another type (like a professional services agency). We'll be able to send you a code to redeem for access to your requested book(s) at vitalsource.com/redeem.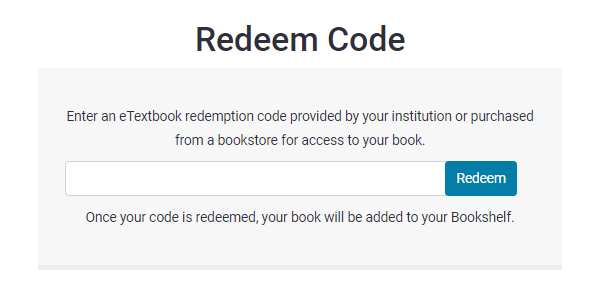 After navigating to the redeem link above and logging in, you'll enter your code in the field and click "Redeem". That's it!
Remember, we can only give you access to Esri Press desk copies.
For more information, visit VitalSource's help pages for educators.
10 Comments