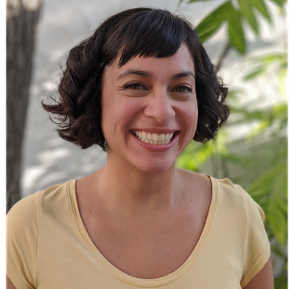 Mark as New

Mark as Read

Bookmark

Subscribe

Email to a Friend
With tighter-than-normal budgets and a majority of students studying at home for the coming academic term, getting access to textbooks and software may be just a bit more challenging. But did you know that some of our e-textbooks will begin including software trials, whether they are rented or purchased? And did you know that all of our e-books are available to rent and at discounts from the list price?
Courseware
Courseware is, basically, software that comes with an e-book purchase or rental. We introduced courseware at length in an earlier blog. We'll be adding courseware to published and forthcoming titles within the VitalSource platform.
For the coming academic year, there are two options for students needing access to ArcGIS:
They can register for the Learn ArcGIS Student Program beginning on September 1 to receive one year of ArcGIS software access. Students should contact their university first to find out if they have access to Esri software already. More information can be found here.
They can choose their e-textbook in VitalSource and redeem courseware when it's applicable to the book they're renting or purchasing.
These options are in addition to redeeming the trial code at the back of new printed Esri Press books.
E-book rentals
Through the e-book platform VitalSource, we've added three e-book rental options for both students and self-learners. Each one gives students the same level of accessibility and tools as an e-book purchase. Depending on the rental term, users could get e-textbook access for up to 70 percent off the list price.
How does it work?
Students and others interested in renting an Esri Press e-book can browse our e-book library at VitalSource. Once they've found the title they need, they can click on the book cover in the search results and open the book's page to display pricing options and other details about the e-textbook.

A screenshot of GIS Tutorial for ArcGIS Pro 2.6. The right side shows three rentals pricing options and a lifetime purchase option. The date above the pricing here is the expiration date for e-book access if the user purchased a 60-day rental on July 29, 2020.
A user can currently choose from a 60-day, 120-day, or 180-day rental. Clicking or tapping on each rental period on the page displays the associated price for that period. After adding their desired option to the cart, the user is taken to a login page to either log in or create a free account.
Instructors who are also cost-conscious of their students' textbooks can also preview the rental pricing in the sampling portal, so they can understand their students' options and convey which might be best for their course.

A screenshot of GIS Tutorial for ArcGIS Pro 2.6 in the sampling portal. The right side shows the three rental pricing and purchase options available.
What does an e-book rental include?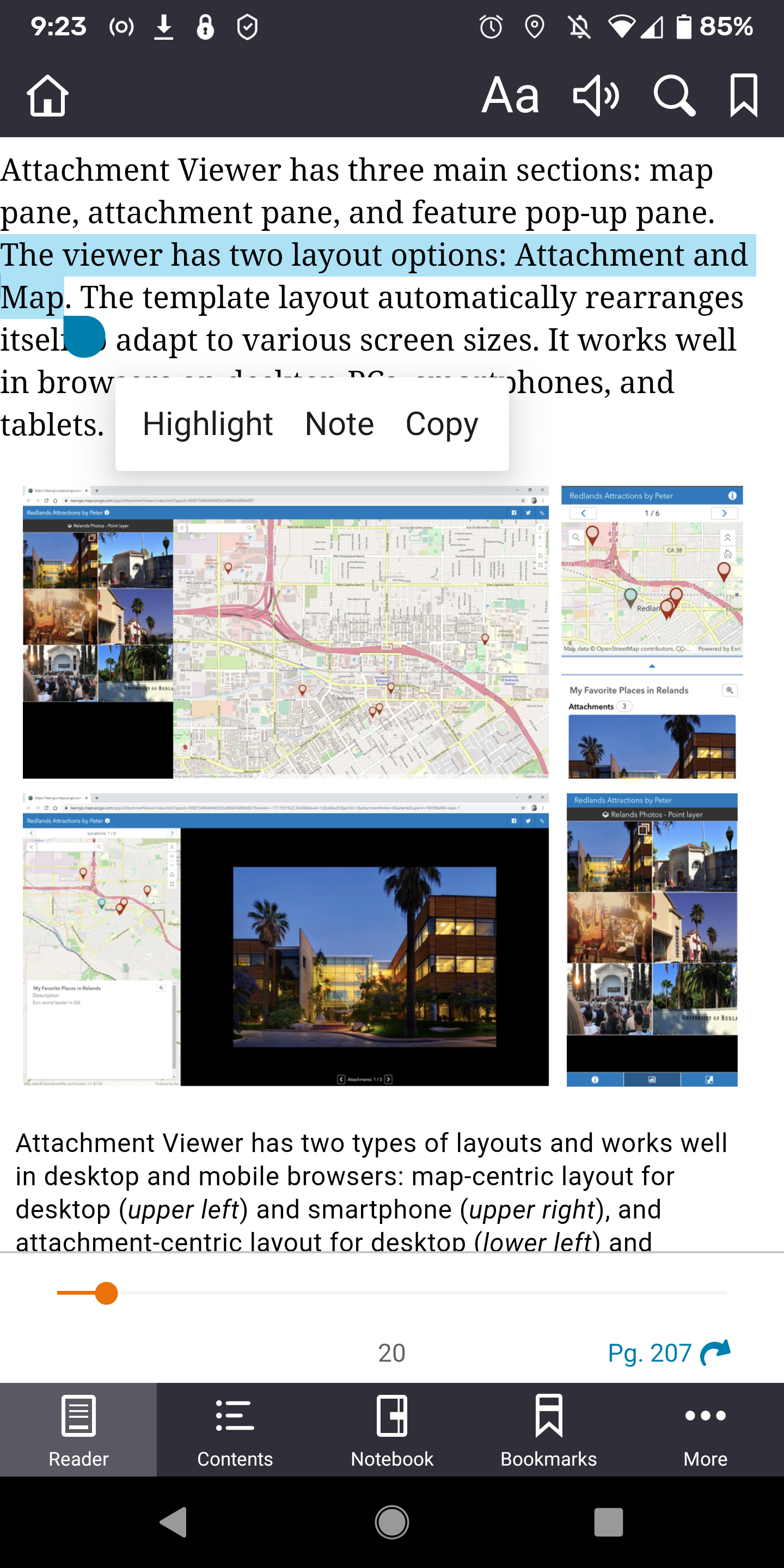 VitalSource e-book rentals are no different in terms of access compared to an e-book purchase in the platform. Tools like highlighting, note-taking, flashcards, and other standard features are available regardless of it being a rental or purchase. The mobile screenshot to the right shows a section from Getting to Know Web GIS, fourth edition; here, you can see the option to highlight the text, add a note to it, or copy the text. Any notes or highlights taken on a mobile device sync to all devices where you access Bookshelf, granted there is internet access. All notes can also be downloaded via Microsoft OneNote or printed out.
E-book renters can read their e-textbooks using a desktop browser, the Bookshelf desktop app, or the Bookshelf mobile app. Bookshelf is VitalSource's free reader app. Books accessed through a mobile device can be downloaded locally to make the e-book available offline and online, essentially making the user's phone an e-book reader.
What happens when the rental period is over?
The e-book simply disappears from the user's library, but all notes and highlights are kept for them to access.
Are these resources useful for you? What else would be helpful in your online instruction? Tell us in the comments below.
You must be a registered user to add a comment. If you've already registered, sign in. Otherwise, register and sign in.