Mark as New

Mark as Read

Bookmark

Subscribe

Email to a Friend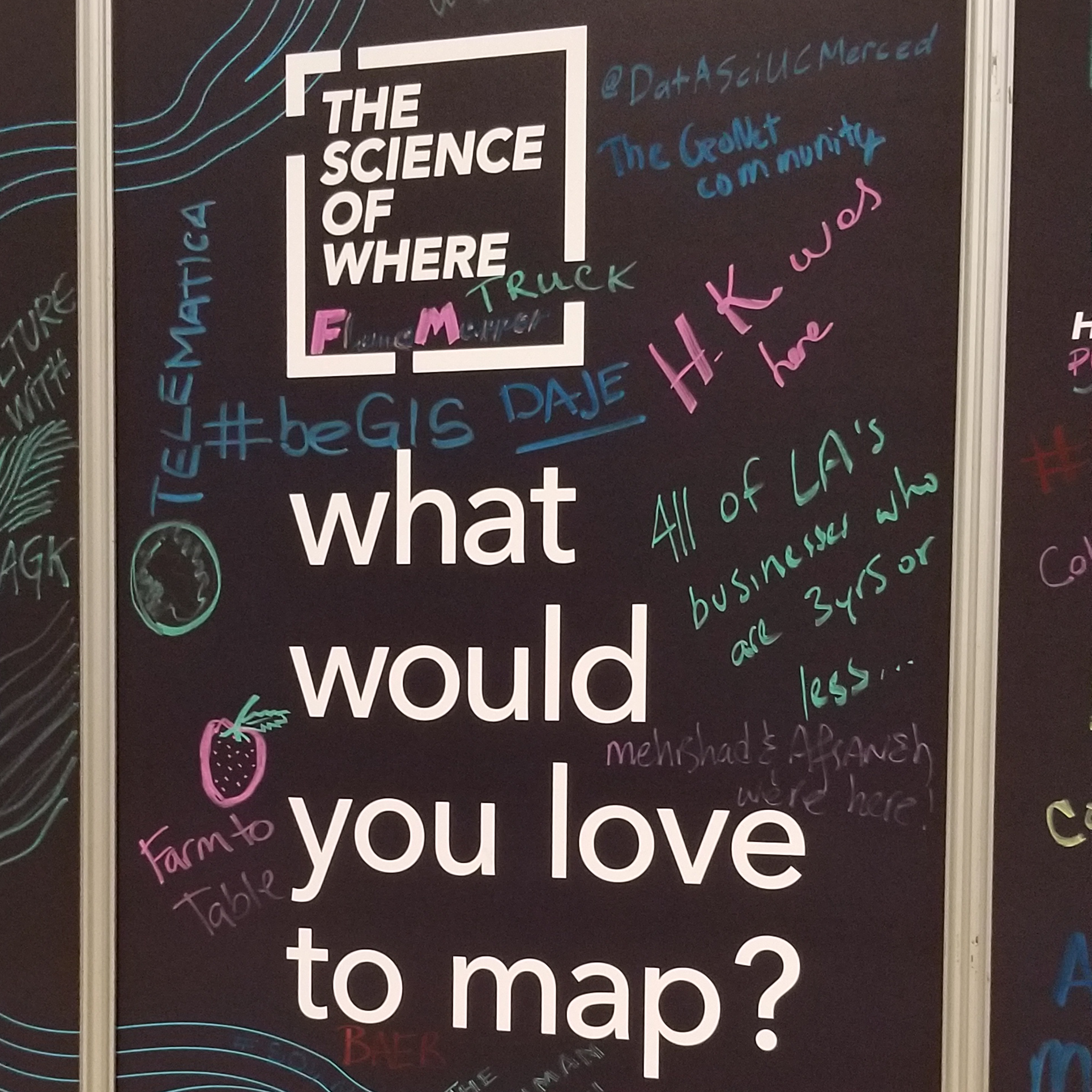 Did you know that today is not only an exciting day at DevSummit with User presentations, Esri Showcase activity, demos, and the Esri Thursday night party and dodge ball tournament, but it is also International Women's Day! So much happening at DevSummit 2018.
We stopped by the DevSummit signature wall to answer the question, "What would you love to map?" Chris Catania‌ added "The GeoNet Community." Did you see it?
Presenter Leah Newman‌ gave a great user presentation on "Put the "You" in UI: Creating Intuitive User Interfaces using ArcGIS and Survey123." She shared that she had no knowledge of how to use Survey123 for ArcGIS and found answers on GeoNet. In an interview with Chris Catania‌, she explains how she learned to use Survey123.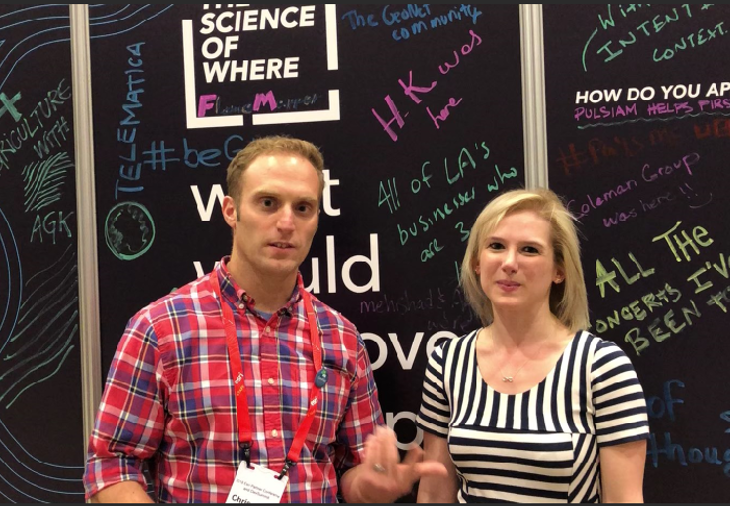 We caught a few users and GeoNet Community Members in the hall and at the booth to say "Hi."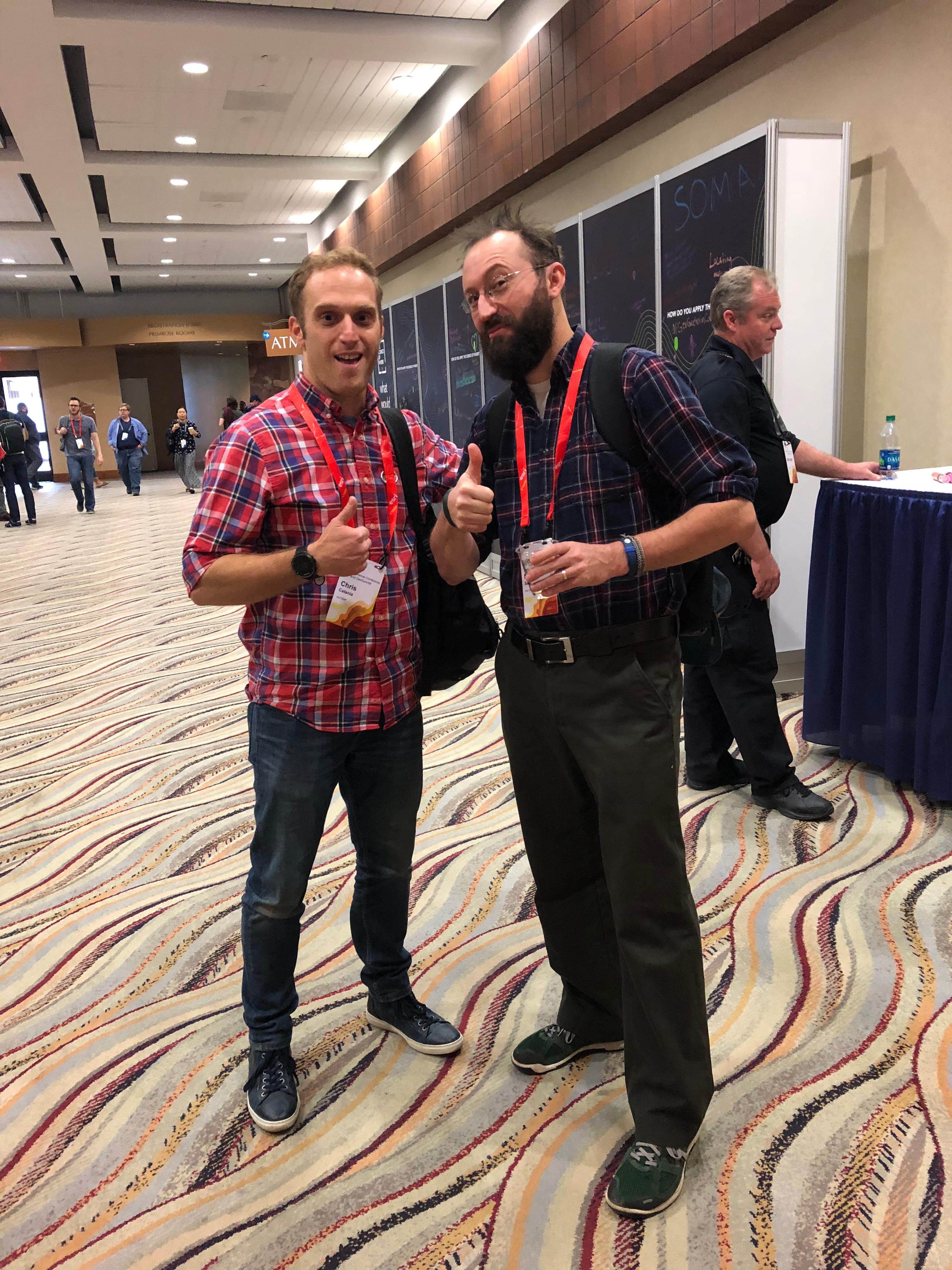 Later in the day, we listened in on the presentation from Bryan Grill - EBA Engineering on WAB & React - Develop a Web AppBuilder for ArcGIS Widget with React and Webpack. He gave a shout out to the GitHub group, React Bootstrap. He demonstrated the code used in a webpack.config.js as externals.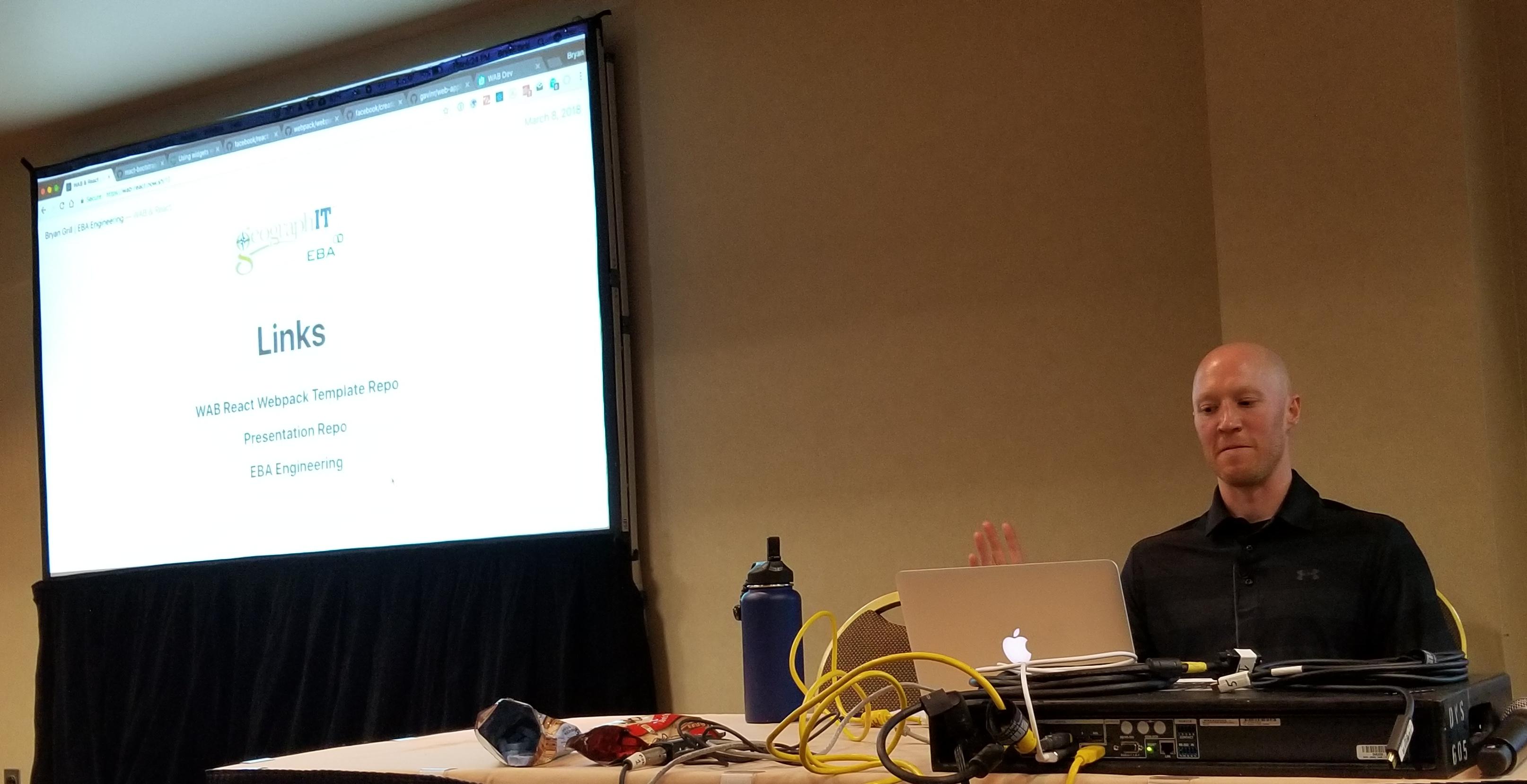 And we closed our visits with a user presentation from Adam Drackley‌ on Fully Offline Mobile Apps with AppStudio for ArcGIS. He added some humor by explaining that the image on the ancient MAC+ was the first Esri website ever. Continuing, he discussed the use of the Open Mobile Map and Map Viewer. Drackley wrapped up his presentation with the end goals to create the template application.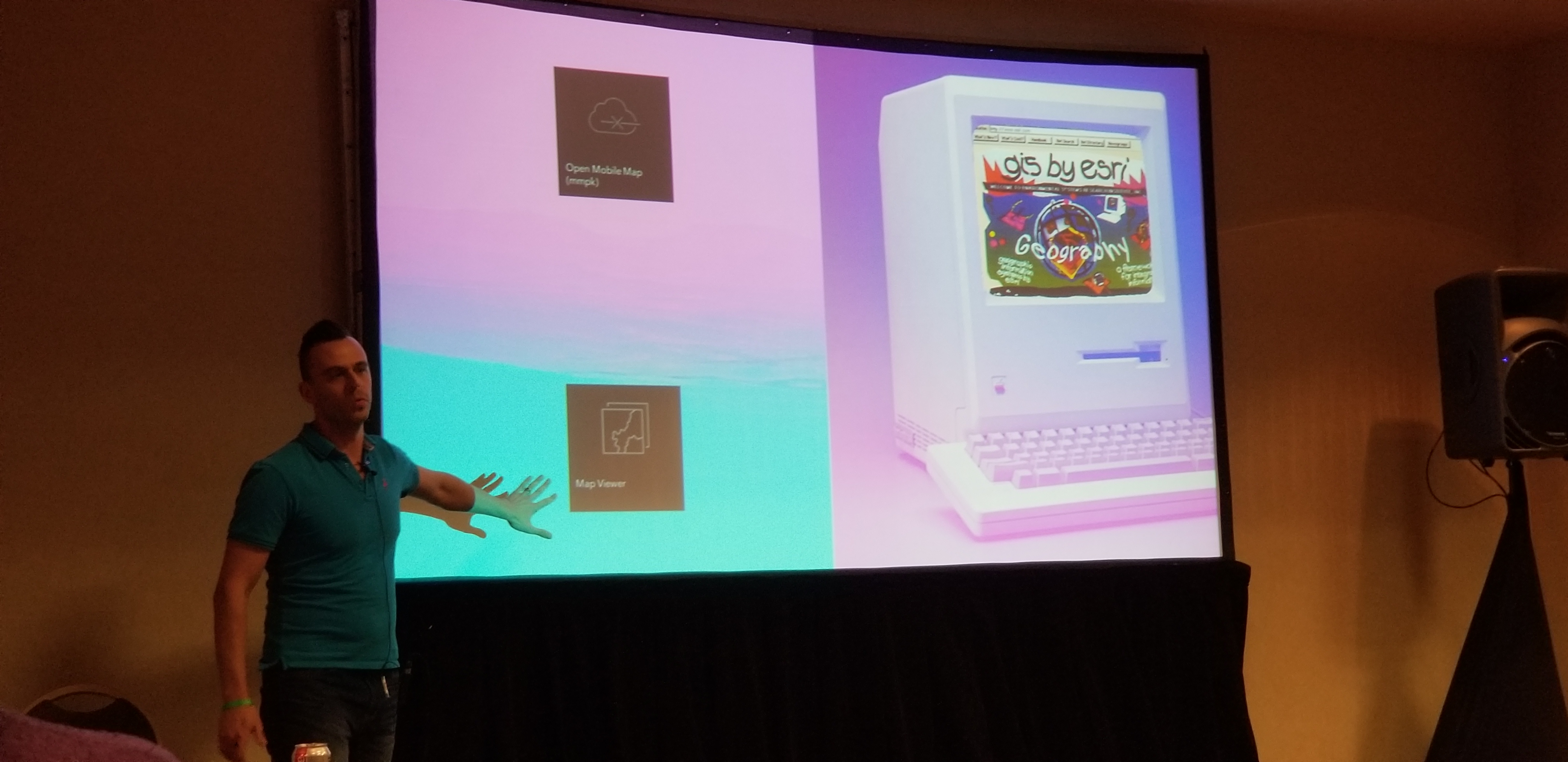 Celebrating International Women's Day, we hiked across the Palm Springs Convention Center asking women every where if we could snap there photo or video a few words.
Finally, The Party Has Started!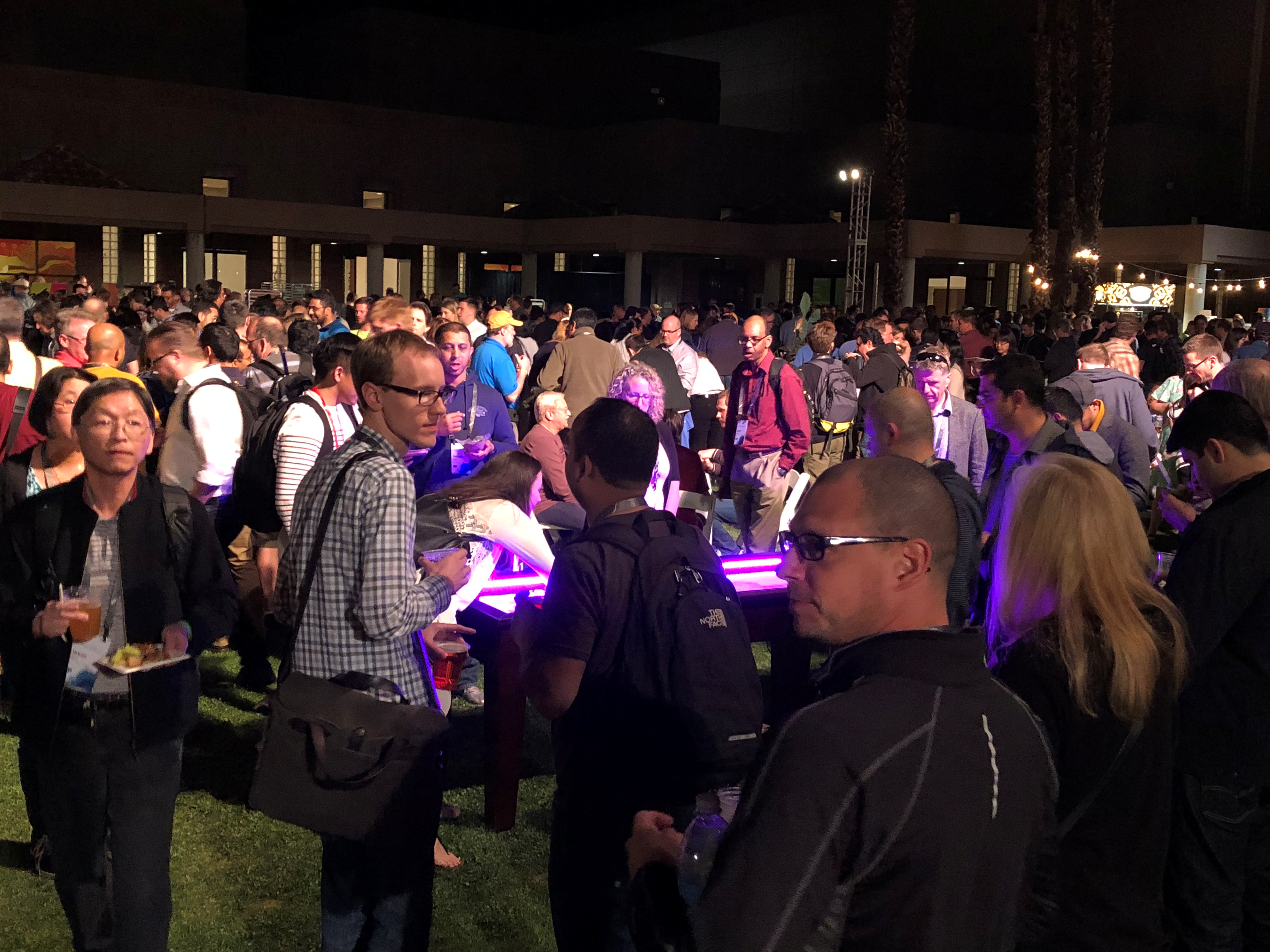 You must be a registered user to add a comment. If you've already registered, sign in. Otherwise, register and sign in.